Free anti-spam policy
In this document, a website or service operator may set out its policies in relation to unwanted commercial communications, commonly known as spam.
Whilst spam filters, whitelists / blacklists and other technical measures are the most important anti-spam tools, a formal anti-spam policy can also help, demonstrating that the operator takes spam issues seriously.
This policy document opens with a defamation of spam, and an assertion that the operator does not tolerate spam. It covers the operator's own spam filtering and reporting systems, the improper use of messaging facilities by users, and the sending of commercial messages by the operator.

Ask about this document
Free anti-spam policy contents
Introduction: what is spam?; zero tolerence for spam.
Credit: docular credit; free documents licensing warning.
Spam filtering: automated spam scanning; spam reports and blacklisting.
Spam filtering issues: spam filtering errors; action to be taken if legitimate message filtered; reduce risk of spam false positives.
User spam: user messaging facility; no user spam; document governing messaging facility.
Receipt of unwanted messages from us: unwanted service provider messages: action to take.
Variation: variation by publishing new version on website.
Our details: website operator name; place of business; contact information.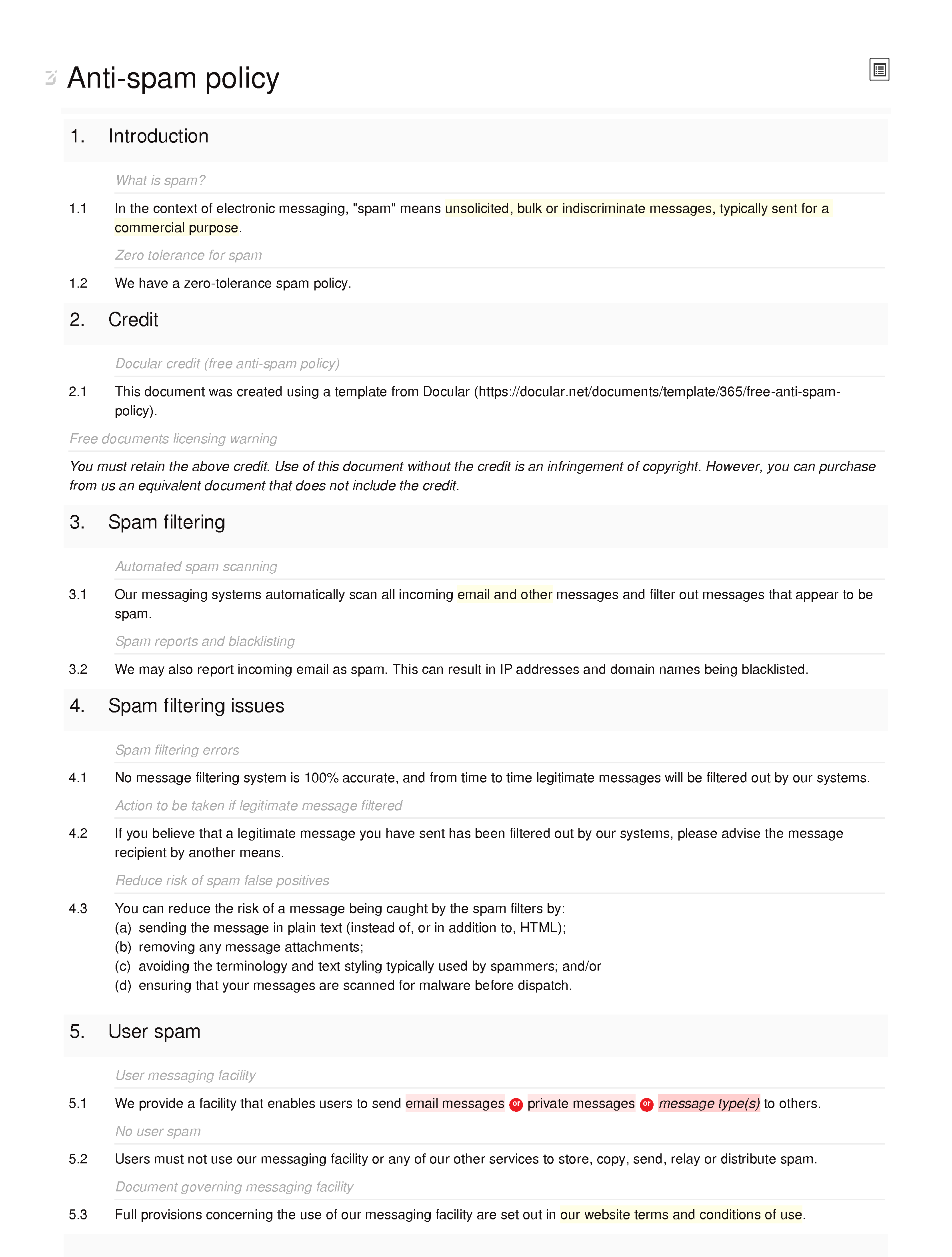 This is a shortened preview of the editor interface; once you create your instance you'll be able to edit the full document in our online editor.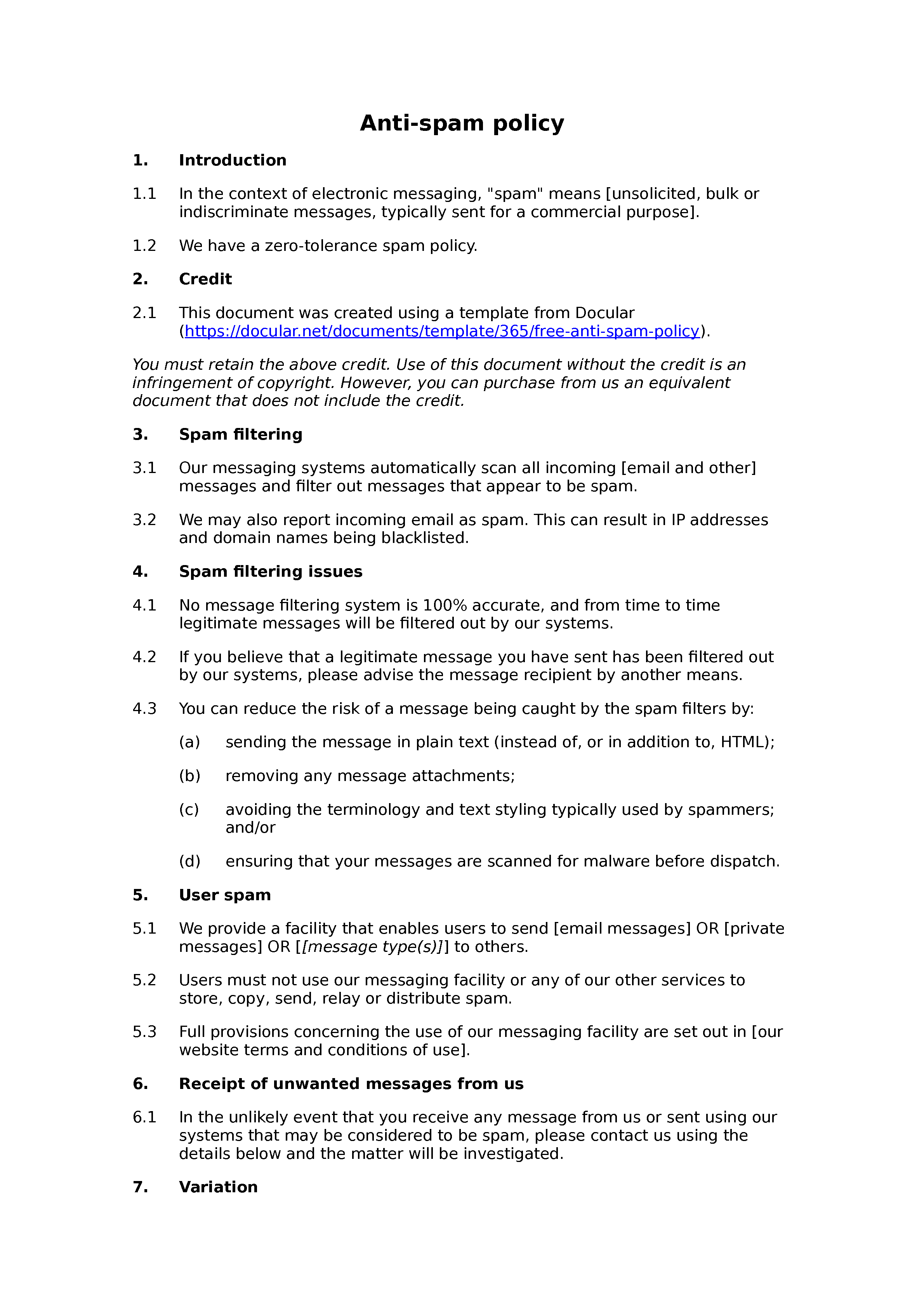 This is a shortened preview of the DOCX output; once you create your instance you'll be able to download the full document in PDF, HTML, RTF and/or DOCX (Microsoft Word) format.