Anti-spam policy
If you are operating a website or running a service that may be exploited by spammers, then you should consider publishing a formal anti-spam policy. This short policy document covers the basics.
First, it includes a definition of spam, and provides that the website operator / service provider does not tolerate such spam.
Second, it outlines the technical measures used by the operator / provider in relation to spam.
Third, it highlights particular issues that may be associated with those technical measures - such as filtering failures and loss of messages.
Fourth, user spam is expressly prohibited.
Fifth, the policy invites users to contact the operator / provider in the event that they receive a message from the operator / provider that seems to amount to spam.
Finally, provisions covering variation of the policy are included.

Ask about this document
Anti-spam policy contents
Introduction: what is spam?; zero tolerence for spam.
Spam filtering: automated spam scanning; spam reports and blacklisting.
Spam filtering issues: spam filtering errors; action to be taken if legitimate message filtered; reduce risk of spam false positives.
User spam: user messaging facility; no user spam; document governing messaging facility.
Receipt of unwanted messages from us: unwanted service provider messages: action to take.
Variation: variation by publishing new version on website.
Our details: website operator name; place of business; contact information.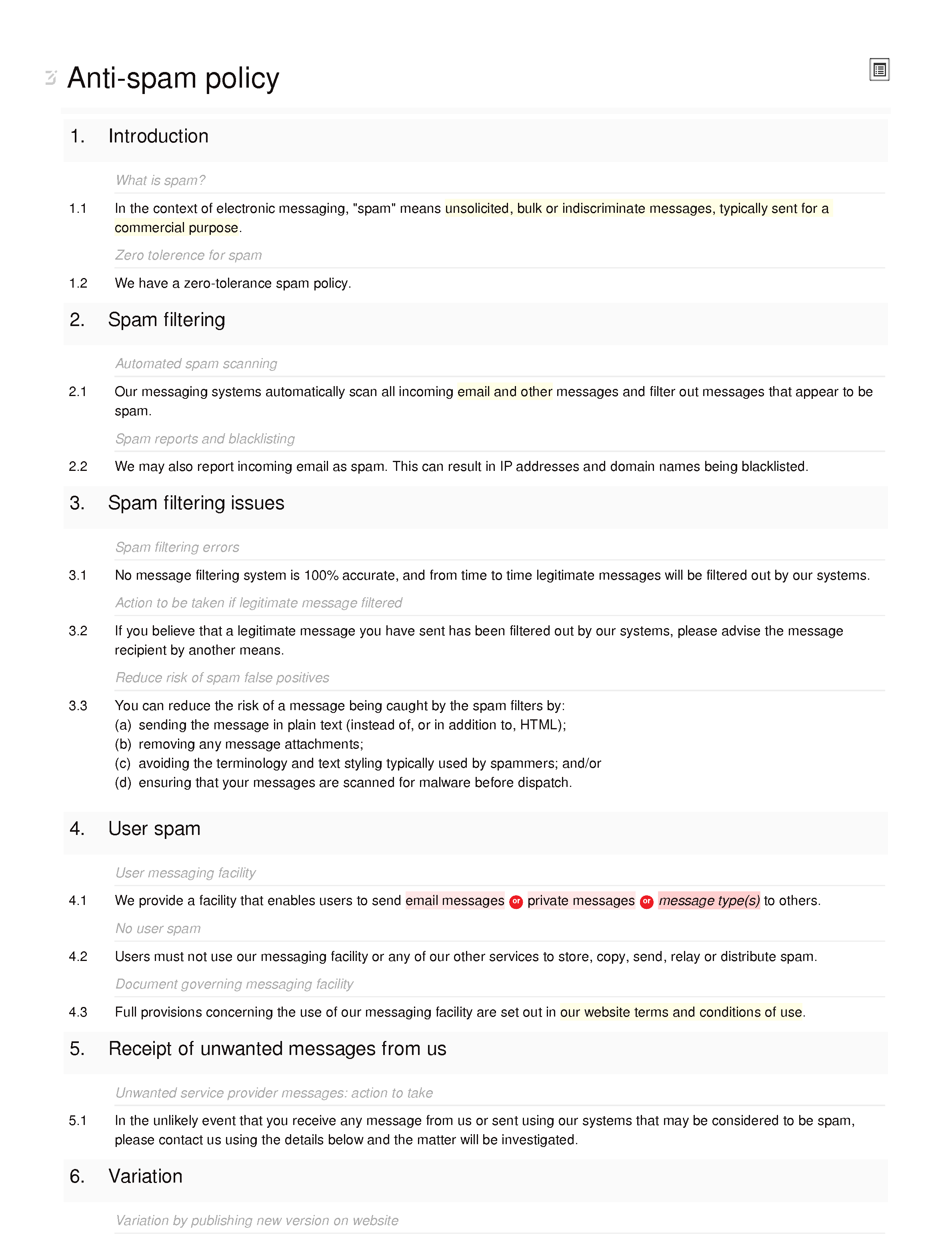 This is a shortened preview of the editor interface; once you create your instance you'll be able to edit the full document in our online editor.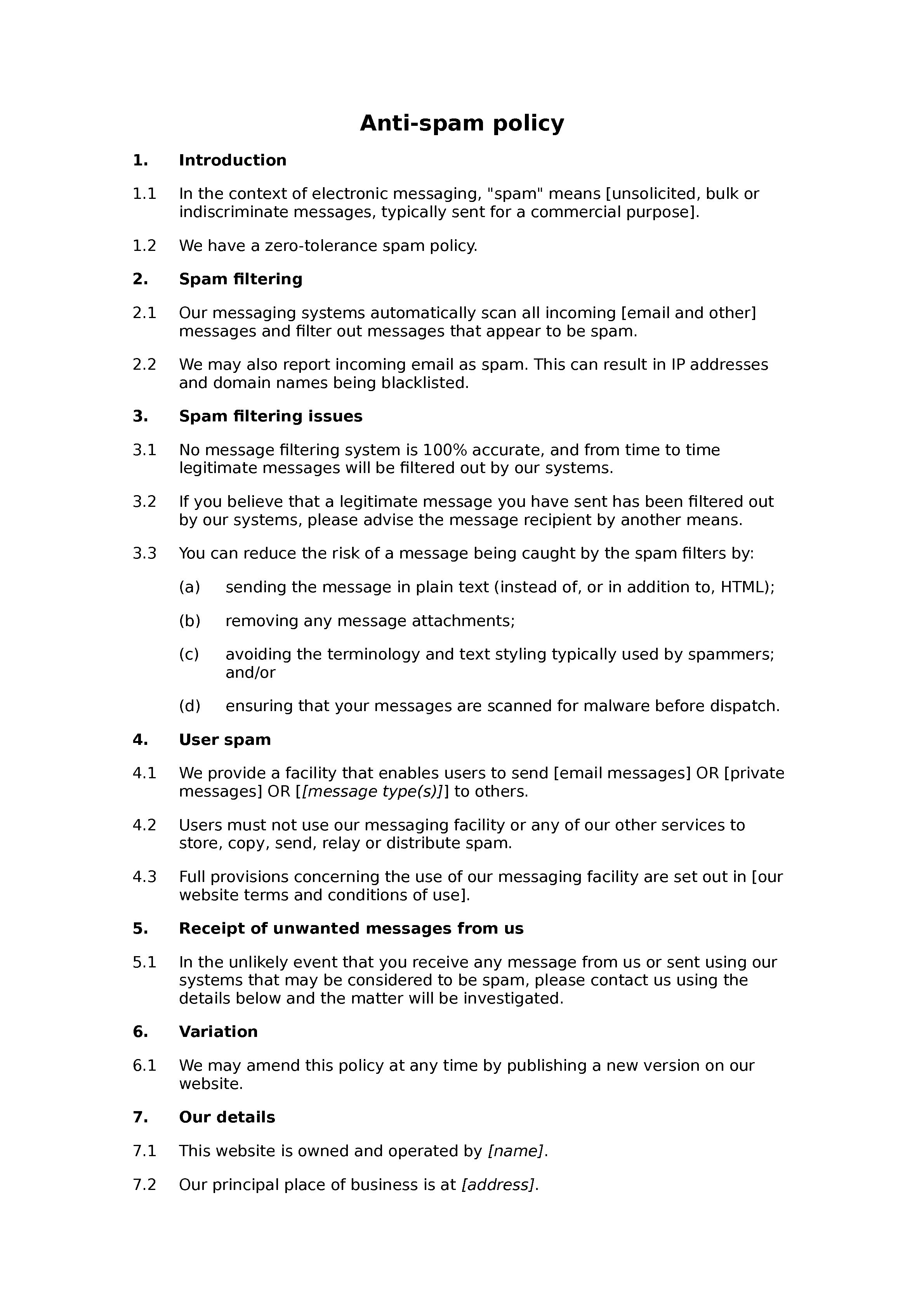 This is a shortened preview of the DOCX output; once you create your instance you'll be able to download the full document in PDF, HTML, RTF and/or DOCX (Microsoft Word) format.