Email disclaimer
This is a template for a legal notice to be displayed in email communications.
Although the enforceability of email disclaimers may be open to question, many businesses nonetheless incorporate a disclaimer in the footer of all email communications. However, there is no "standard" disclaimer, as different businesses face different compliance obligations and legal risks.
This template may be used to create a document covering some or all of the following matters: (i) confidential and legally priviledged information contained in emails; (ii) erroneously addressed emails; (iii) accidental virus distribution; (iv) exclusions of liability in relation to emails and email content; (v) copyright in email contents; (vi) trade mark rights; and (vii) statutory disclosure obligations.
NB: this template has not been specifically designed for use in relation to marketing emails, which are subject to special legal rules.

Ask about this document
Email disclaimer contents
Email confidential or legally privileged; email sent in error; email contains no advice; email not guaranteed to be virus-free; email liability disclaimer; email content copyright ownership; email containing trade marks; email not to create binding contract; email opinions; email monitoring; email business identification (sole trader); email business identification (company); email business identification (partnership).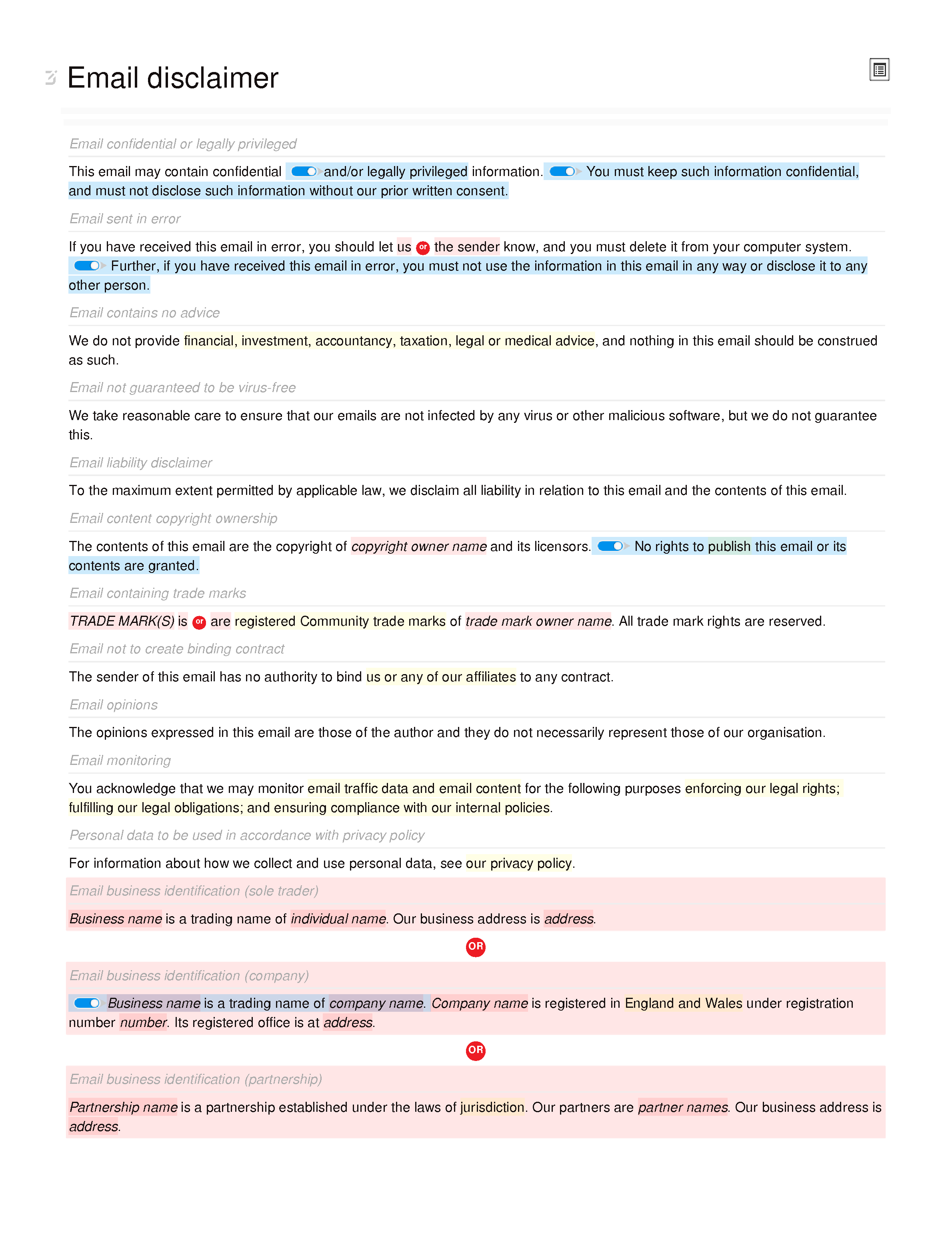 This is a shortened preview of the editor interface; once you create your instance you'll be able to edit the full document in our online editor.