Free returns policy
If you are selling goods online, and want to offer rights of return that go beyond those mandated by law, then you can do so using this free returns policy document.
This free returns policy should be used in conjunction with one of our T&Cs of sale via a website documents. It can be used with the B2B, B2C or mixed version. Mandatory rights of return - notably, those arising under the distance selling laws - are covered in the T&Cs of sale.
Using this template returns policy, you will need to specify the situations in which customers may return products and the process by which the products should be returned.
For instance, you will need to decide the period during which the return rights apply (e.g. 30 days following delivery), any geographical restrictions on returns, any product-related restrictions on returns, and whether customers need seller authorisation before sending products back.
If you want to use the text from this free returns policy without the attribution / credit, then you should purchase our regular returns policy template, which is otherwise identical.

Ask about this document
Free returns policy contents
Credit: docular credit (returns policy); free documents licensing warning.
Introduction: acknowledgement of wish to return products; purpose of returns policy; application of document: customer location; application of document: order types; no abridgment of consumer statutory rights.
Returns: right to return products.
Returns procedure: how to return products; product return delivery method; returning products: postage costs.
Exclusions: products not returnable.
Refunds: refund of price; refund of delivery charges; refund of return costs; method of refunding monies; period for issue of refund for returned product.
Improper returns: return of product in contravention of document.
Our details: website operator name; place of business; contact information.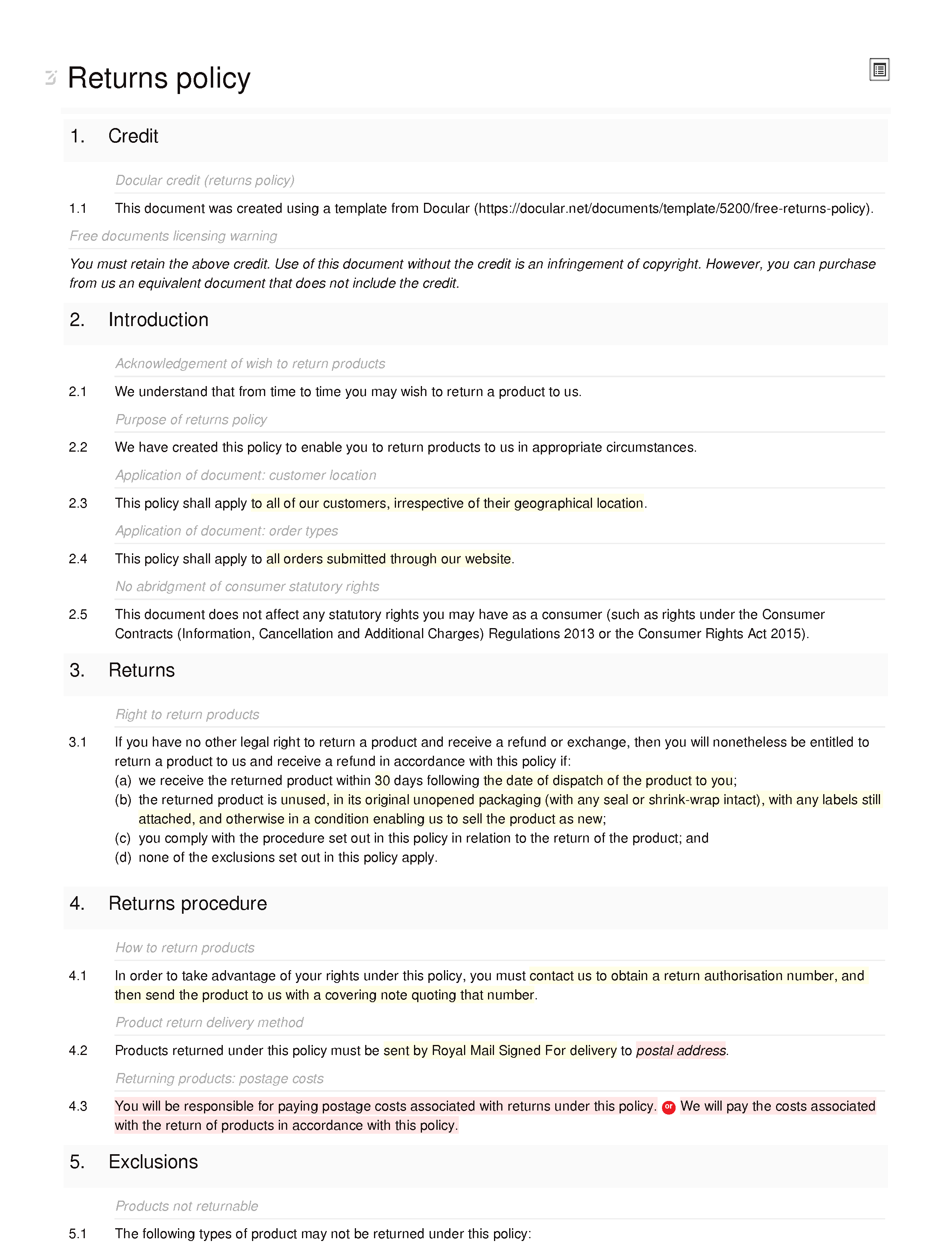 This is a shortened preview of the editor interface; once you create your instance you'll be able to edit the full document in our online editor.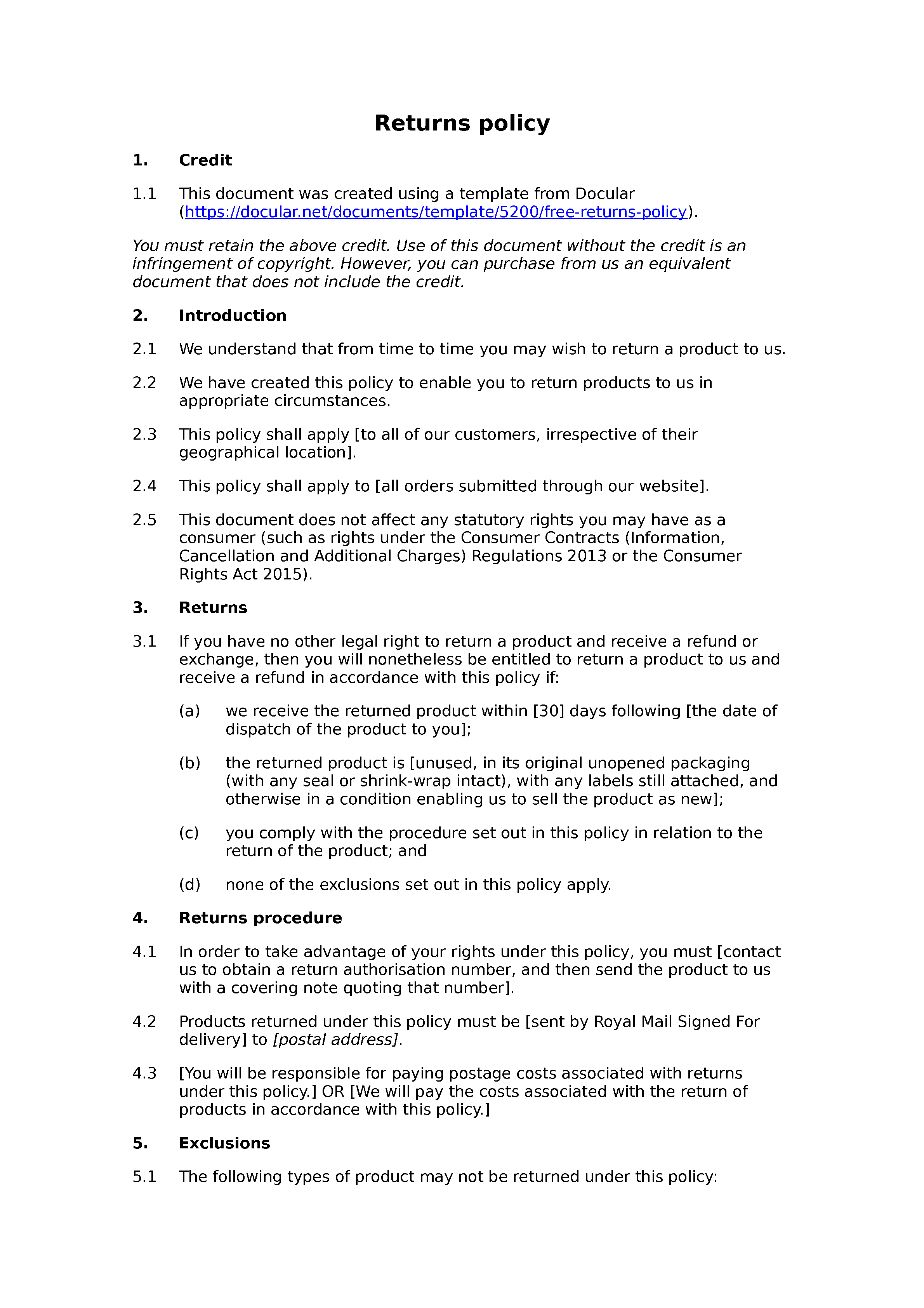 This is a shortened preview of the DOCX output; once you create your instance you'll be able to download the full document in PDF, HTML, RTF and/or DOCX (Microsoft Word) format.