Returns policy
This returns policy template gives customers the right to return products in those cases where a right of return is not mandated by law. Using the returns policy template, the seller can define the precise circumstances in which products may be returned and the procedure to be followed by customers when doing so. The policy can be used in relation to B2B and B2C sales.
Why should a seller offer rights to customers going beyond those mandated by law? The most obvious reason is that a generous returns policy may build trust, increasing shopper confidence and therefore sales. In addition, a policy that clearly defines customers' rights will reduce the scope for disputes with customers.
When editing this template returns policy, you will need to decide whether the right to return products applies to all customers, or only a subset. For instance, does it apply only to customers situated in your home jurisdiction? Does it apply to all categories of product?
You will also need to decide the conditions that apply to returns. How long do customers have to return products following purchase? Must the product be in its original, unopened packaging?
If a customer returns a product in accordance with the policy, the customer is entitled to a refund. The refund may or may not include the original delivery charges. Conversely, the returns policy template makes it clear that products returned otherwise than in accordance with the policy will not result in a refund.
To be clear: this template covers discretionary return rights, not those mandated by law. For instance, it does not cover rights to return under the European distance selling rules (in the U.K., these rules are set out in the Consumer Contracts (Information, Cancellation and Additional Charges) Regulations 2013). Our terms and conditions of sale templates include provisions covering mandatory return rights.

Ask about this document
Returns policy contents
Introduction: acknowledgement of wish to return products; purpose of returns policy; application of document: customer location; application of document: order types; no abridgment of consumer statutory rights.
Returns: right to return products.
Returns procedure: how to return products; product return delivery method; returning products: postage costs.
Exclusions: products not returnable.
Refunds: refund of price; refund of delivery charges; refund of return costs; method of refunding monies; period for issue of refund for returned product.
Improper returns: return of product in contravention of document.
Our details: website operator name; place of business; contact information.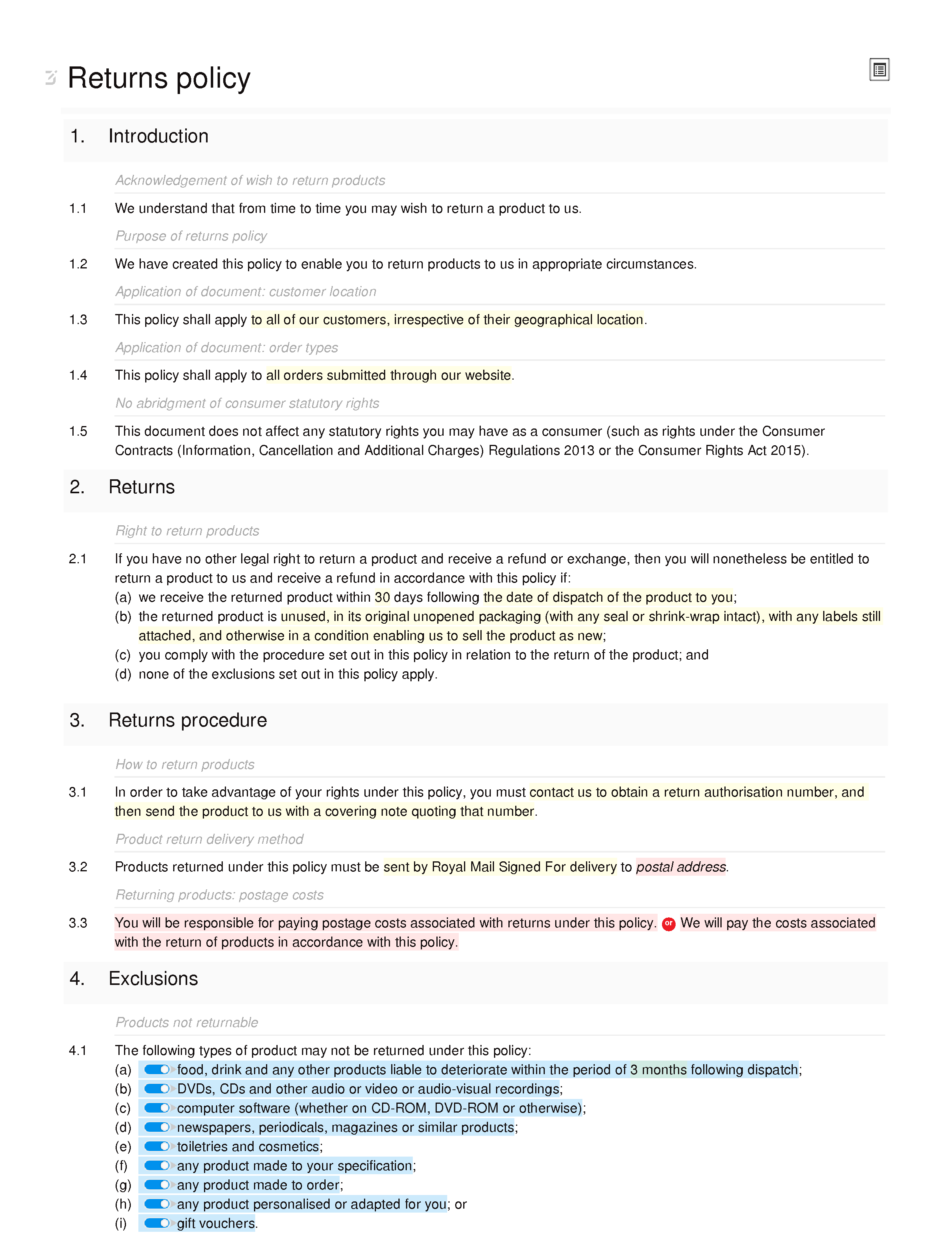 This is a shortened preview of the editor interface; once you create your instance you'll be able to edit the full document in our online editor.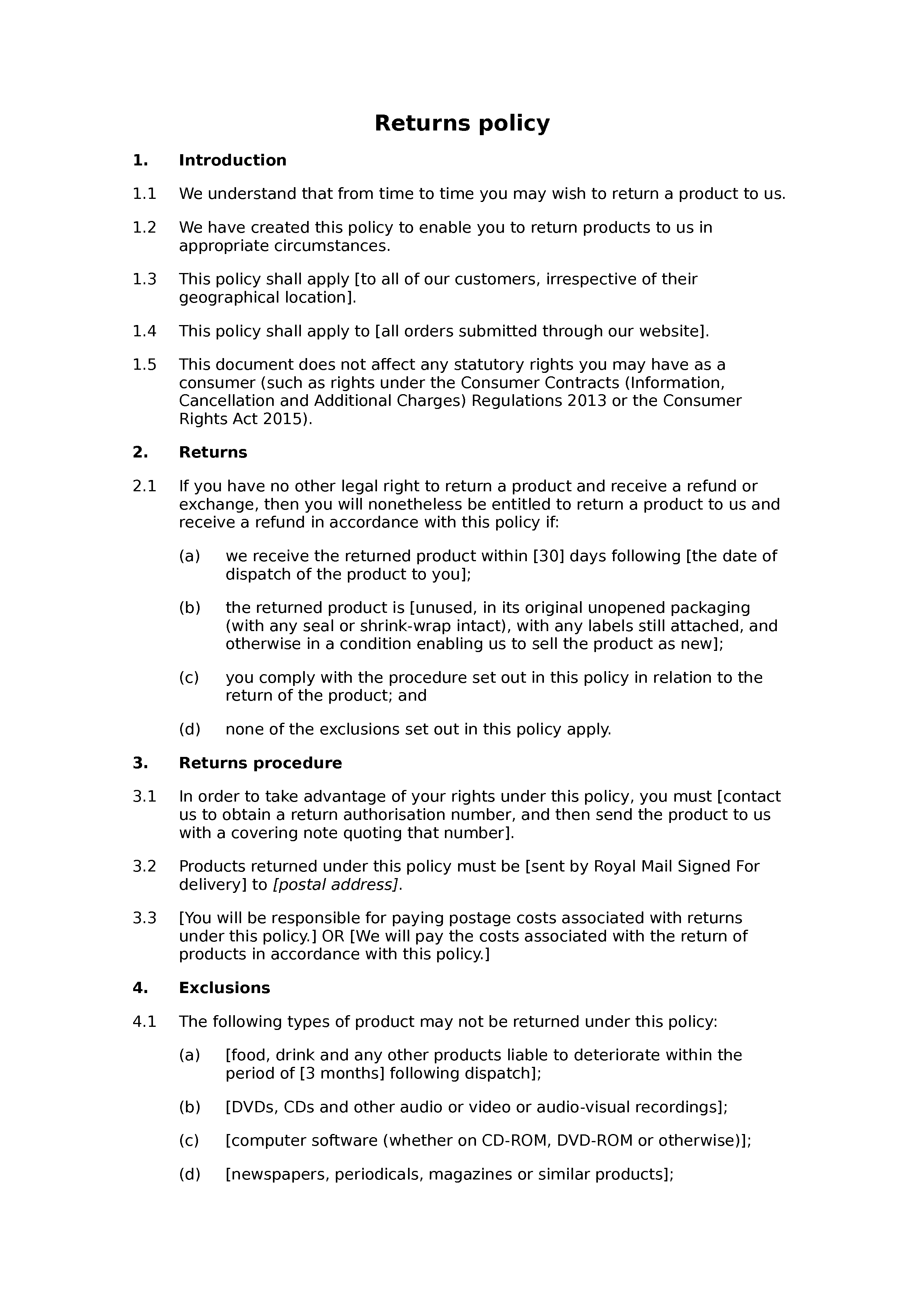 This is a shortened preview of the DOCX output; once you create your instance you'll be able to download the full document in PDF, HTML, RTF and/or DOCX (Microsoft Word) format.