Consumer contracts model cancellation form
This document can be used by those selling goods or services online to create a cancellation form for consumers as required by the Consumer Contracts (Information, Cancellation and Additional Charges) Regulations 2013. The text of this document comes from Schedule 3, part B of those Regulations.
Section 13(1) (b) of those Regulations states: "Before the consumer is bound by a distance contract, the trader .... if a right to cancel exists, must give or make available to the consumer a cancellation form as set out in part B of Schedule 3."
This notice template is primarily intended for use by businesses to create forms which can then be incorporated into, or made available via, their websites. A small amount of editing will need to be done by the business before the form is ready for use.
This is crown copyright material available under the Open Government Licence v3.0 (http://www.nationalarchives.gov.uk/doc/open-government-licence/version/3/) at http://www.legislation.gov.uk/uksi/2013/3134/made.

Ask about this document
Consumer contracts model cancellation form contents
Trader's details for model cancellation form; notice under model cancellation form; name of consumers; address of consumers; signature of consumers; date; delete as appropriate.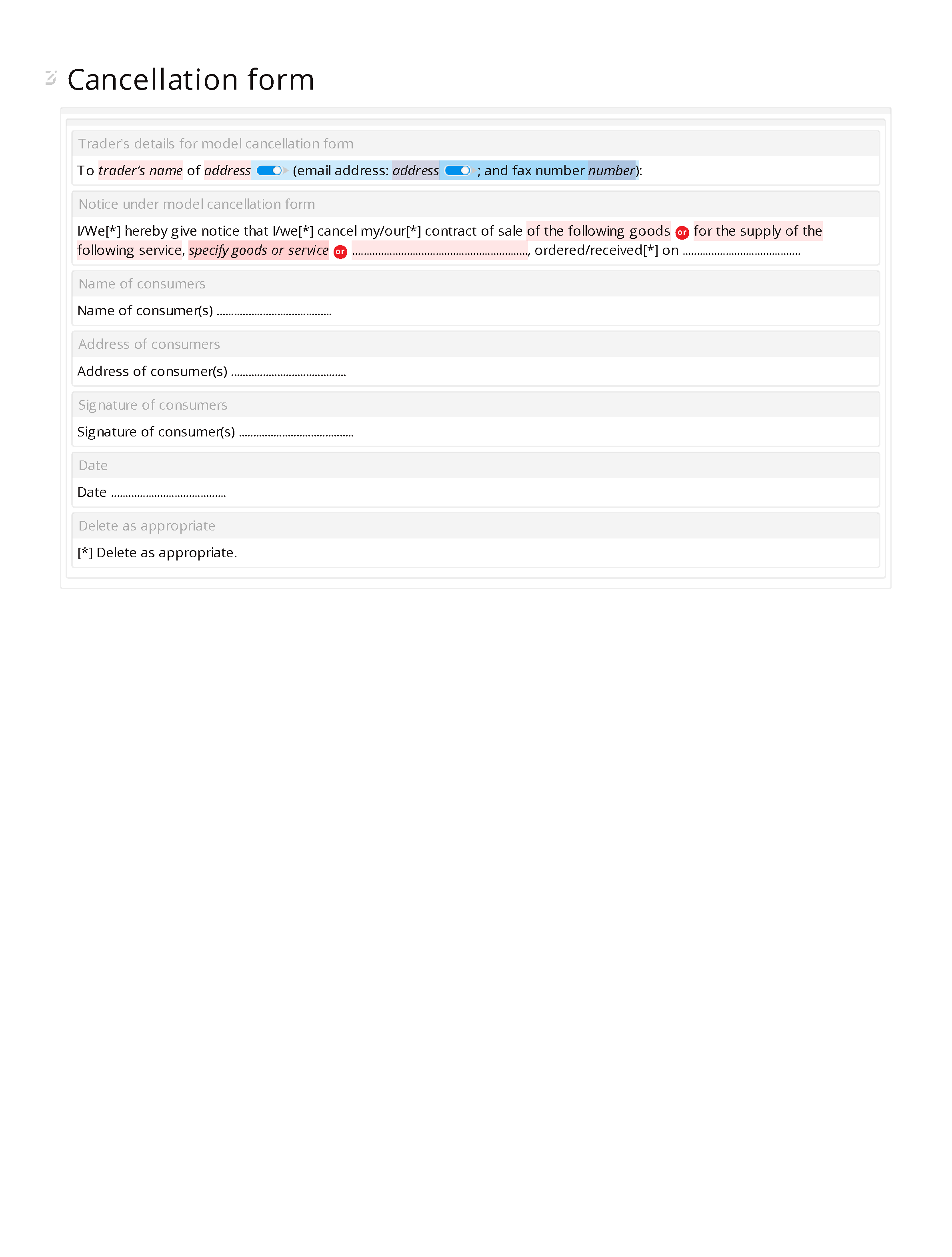 This is a shortened preview of the editor interface; once you create your instance you'll be able to edit the full document in our online editor.