Free website disclaimer
This website disclaimer does three different jobs for a website operator: it disclaims certain liabilities that might arise out of the use of the website; it sets out the basis upon which a website may be used; and it prompts certain disclosures that are or may be required of website operators by English/EU law.
The document is a shortened and simplified version of our standard website terms and conditions.
If the website in respect of which the document will be used includes any ecommerce features, user-generated content features or other service-like features, you should consider one of our more detailed terms and conditions documents, rather than this disclaimer.

Ask about this document
Free website disclaimer contents
Introduction: document governs website use; consent to website document: implied.
Credit: docular credit; free documents licensing warning.
Copyright notice: UCC copyright notice; ownership of rights in website.
Permission to use website: licence to use website (basic); no downloading; website use: permitted purposes; limitations on licence to use website; suspension or restriction of access to website.
Misuse of website: acceptable use: prohibitions; using contact details prohibited; veracity of information supplied.
Limited warranties: no warranties for information; right to discontinue website publication; no implied warranties or representations relating to website.
Limitations and exclusions of liability: caveats to limits of liability; interpretation of limits of liability; no liability for free information or services; no liability for force majeure; no liability for business losses; no liability for loss of data or software; no liability for consequential loss (non-contractual notice).
Variation: document may be revised; variation of website document (basic).
Severability: severability of whole; severability of parts.
Law and jurisdiction: governing law; jurisdiction.
Statutory and regulatory disclosures: ecommerce regulations: trade register; ecommerce regulations: authorisation scheme; ecommerce regulations: professionals; ecommerce regulations: code of conduct; value added tax number.
Our details: website operator name; company registration details; place of business; contact information.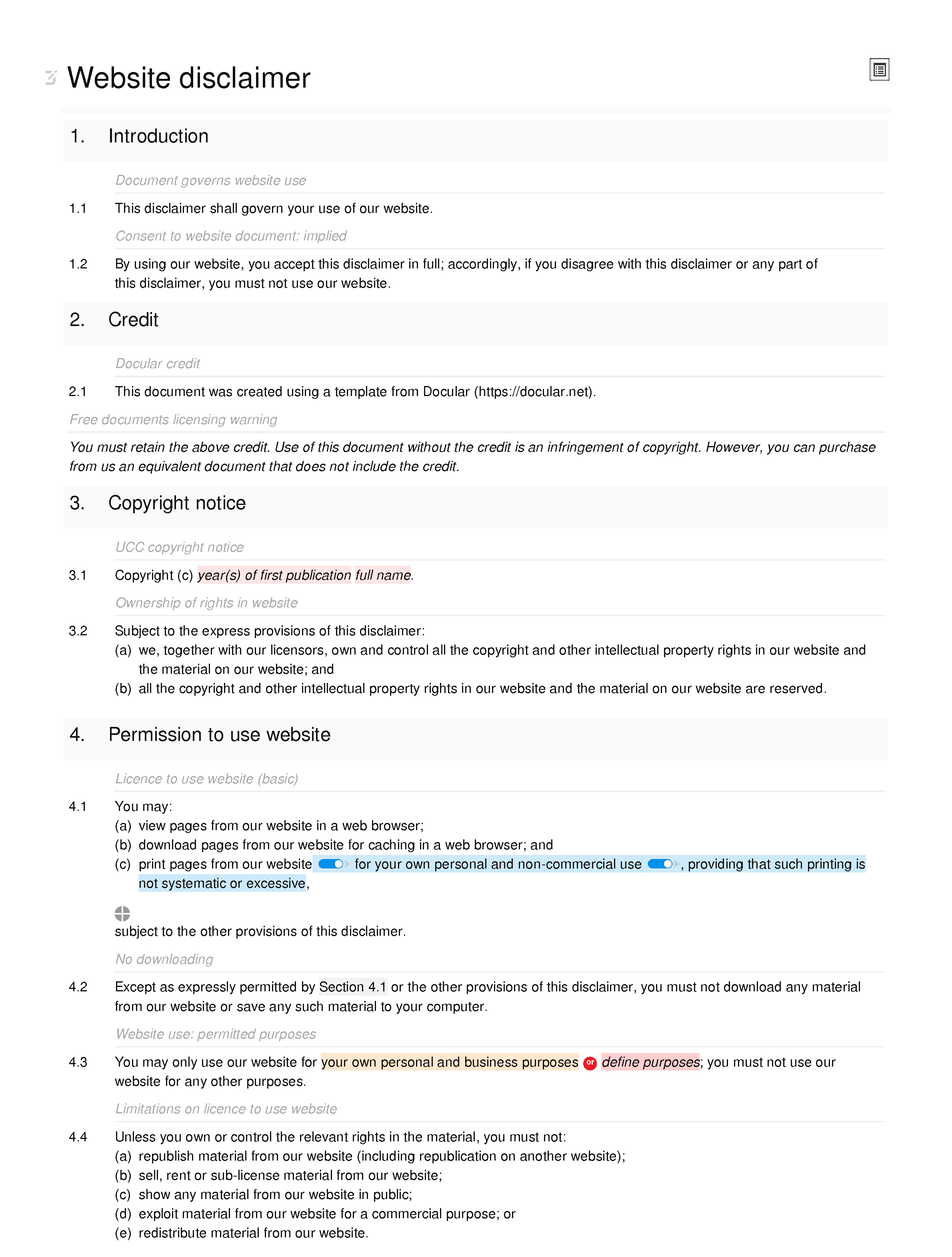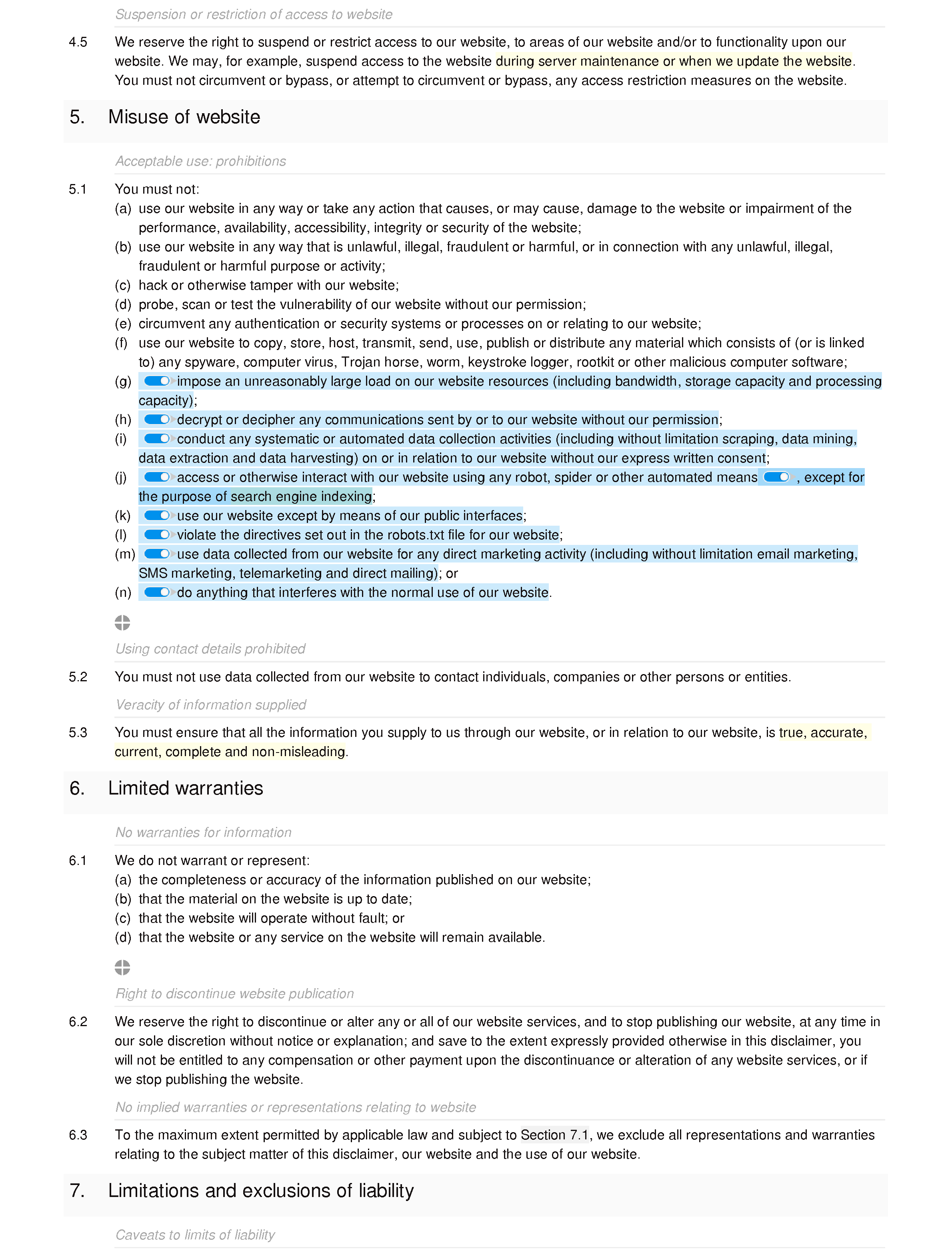 This is a shortened preview of the editor interface; once you create your instance you'll be able to edit the full document in our online editor.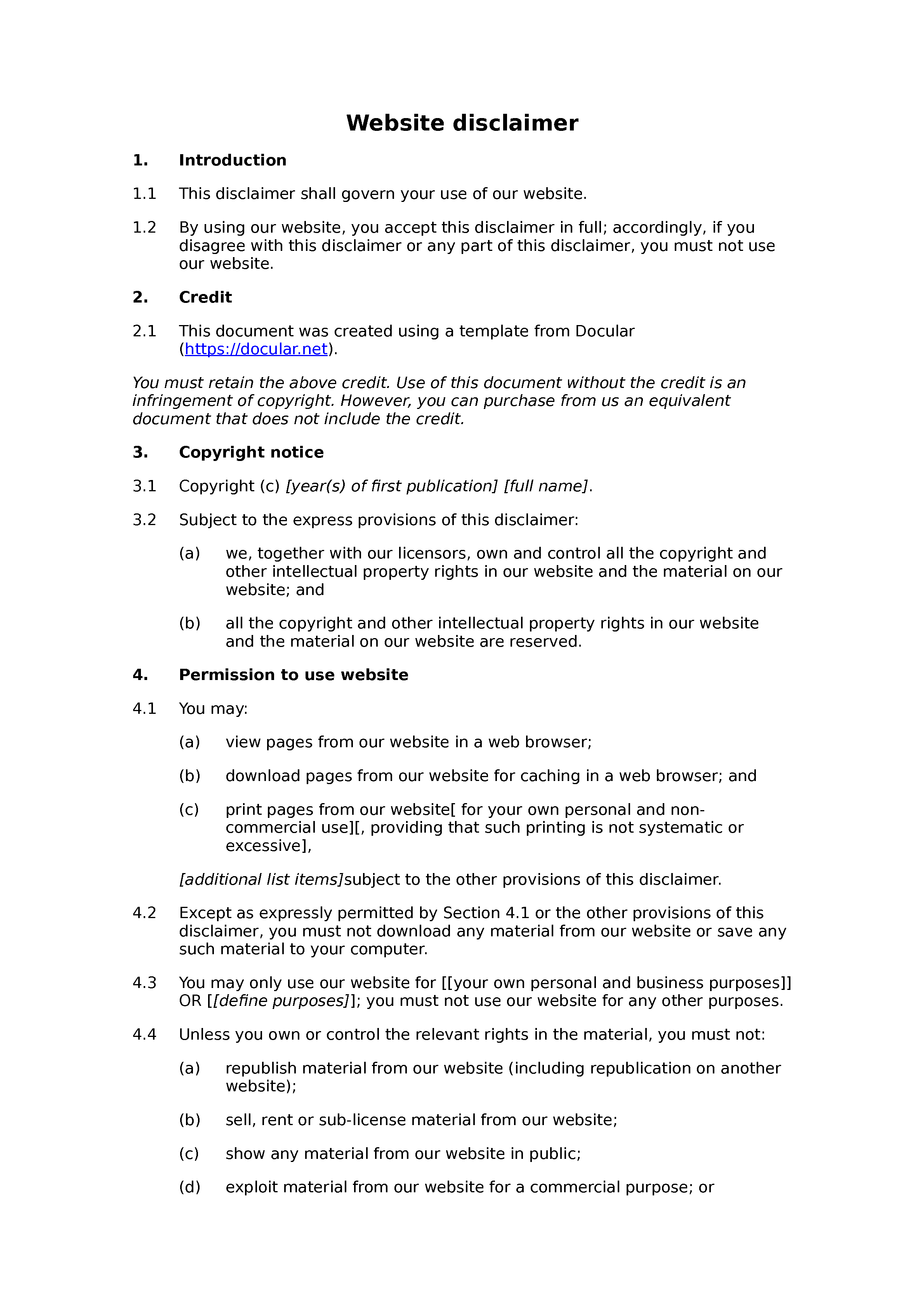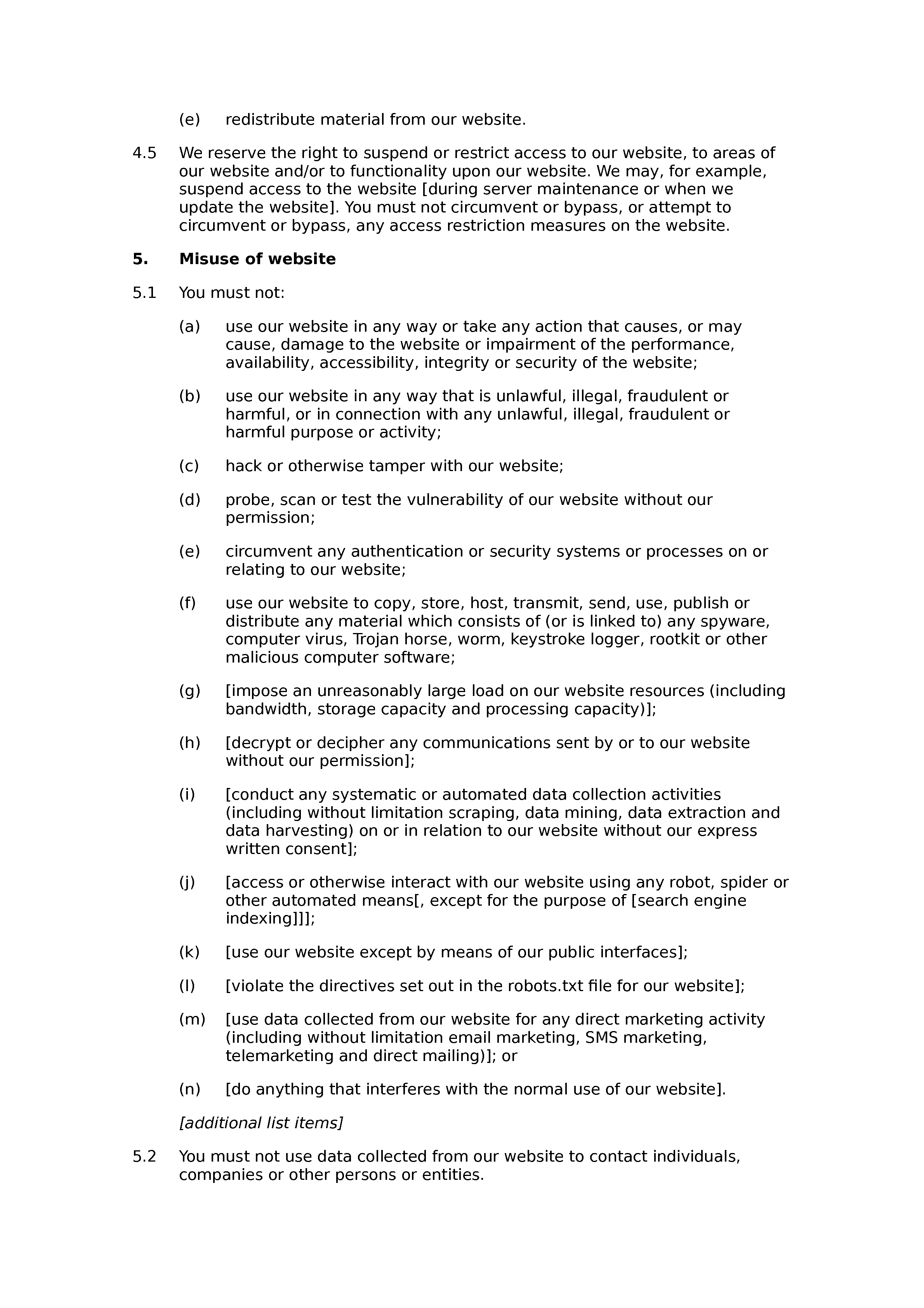 This is a shortened preview of the DOCX output; once you create your instance you'll be able to download the full document in PDF, HTML, RTF and/or DOCX (Microsoft Word) format.