Website disclaimer
This is a website disclaimer template. It may be suitable for use on simple websites that display information - but do not do much else.
If your website has only static pages and a contact form, this template may be a good starting point for developing a website-specific disclaimer. It will not however be suitable for use in relation to all websites. For example, if your website sells goods or services, or enables users to publish information on the website, or offers data processing services to users, then you should look for a different template document. In general, if you are a looking for a document that creates contractual relationships between the website operator and users, you should look elsewhere.
This website disclaimer is a simplified version of our standard website terms and conditions document. Provisions subtracted from that document to create this one include the user-generated content provisions and the website account/password provisions.
Although this document is named "website disclaimer", it could just as well have been called "website terms and conditions".

Ask about this document
Website disclaimer contents
Introduction: document governs website use; consent to website document: implied.
Copyright notice: UCC copyright notice; ownership of rights in website.
Permission to use website: licence to use website (basic); no downloading; website use: permitted purposes; limitations on licence to use website; suspension or restriction of access to website.
Misuse of website: acceptable use: prohibitions; using contact details prohibited; veracity of information supplied.
Limited warranties: no warranties for information; right to discontinue website publication; no implied warranties or representations relating to website.
Limitations and exclusions of liability: caveats to limits of liability; interpretation of limits of liability; no liability for free information or services; no liability for force majeure; no liability for business losses; no liability for loss of data or software; no liability for consequential loss (non-contractual notice).
Variation: document may be revised; variation of website document (basic).
Severability: severability of whole; severability of parts.
Law and jurisdiction: governing law; jurisdiction.
Statutory and regulatory disclosures: ecommerce regulations: trade register; ecommerce regulations: authorisation scheme; ecommerce regulations: professionals; ecommerce regulations: code of conduct; value added tax number.
Our details: website operator name; company registration details; place of business; contact information.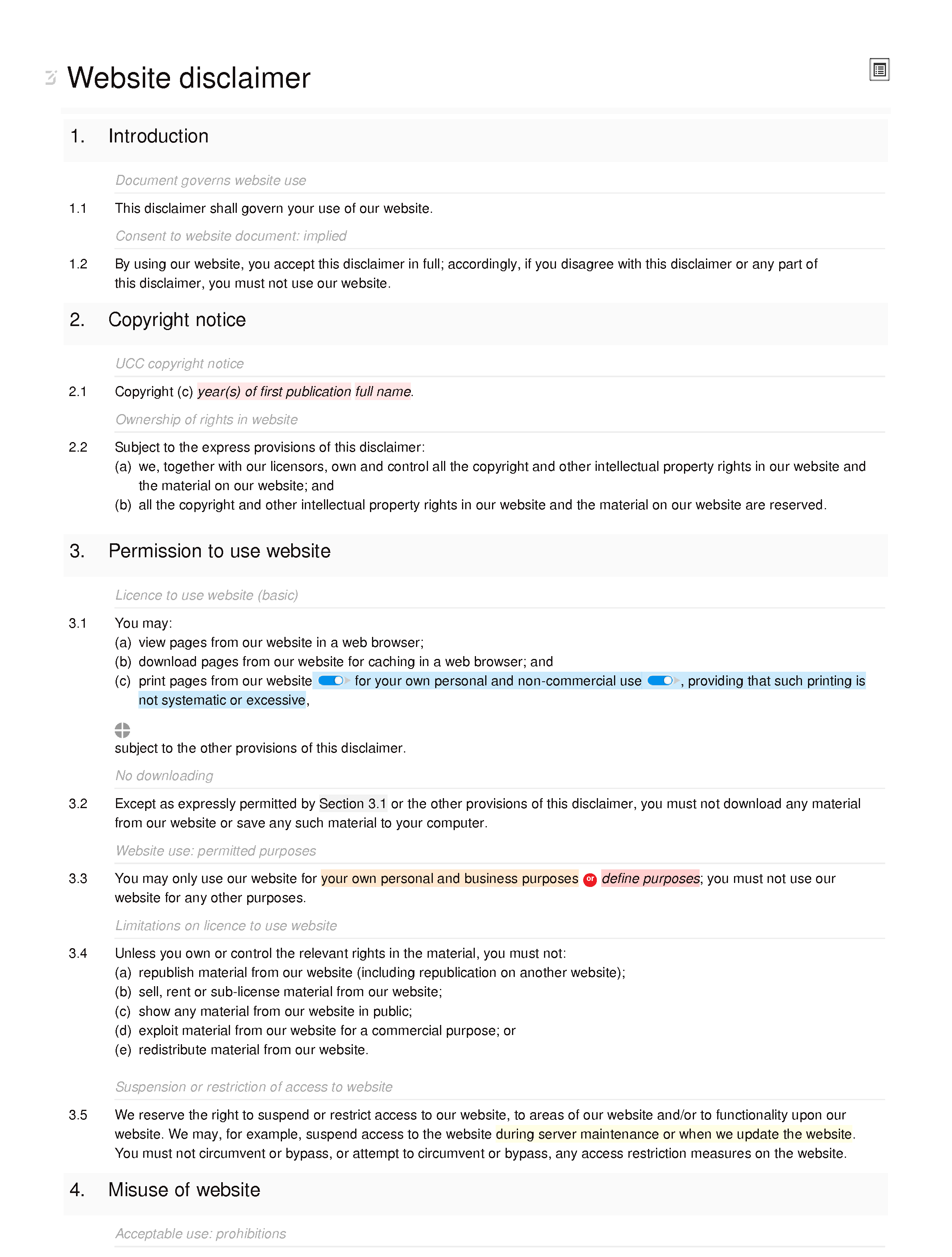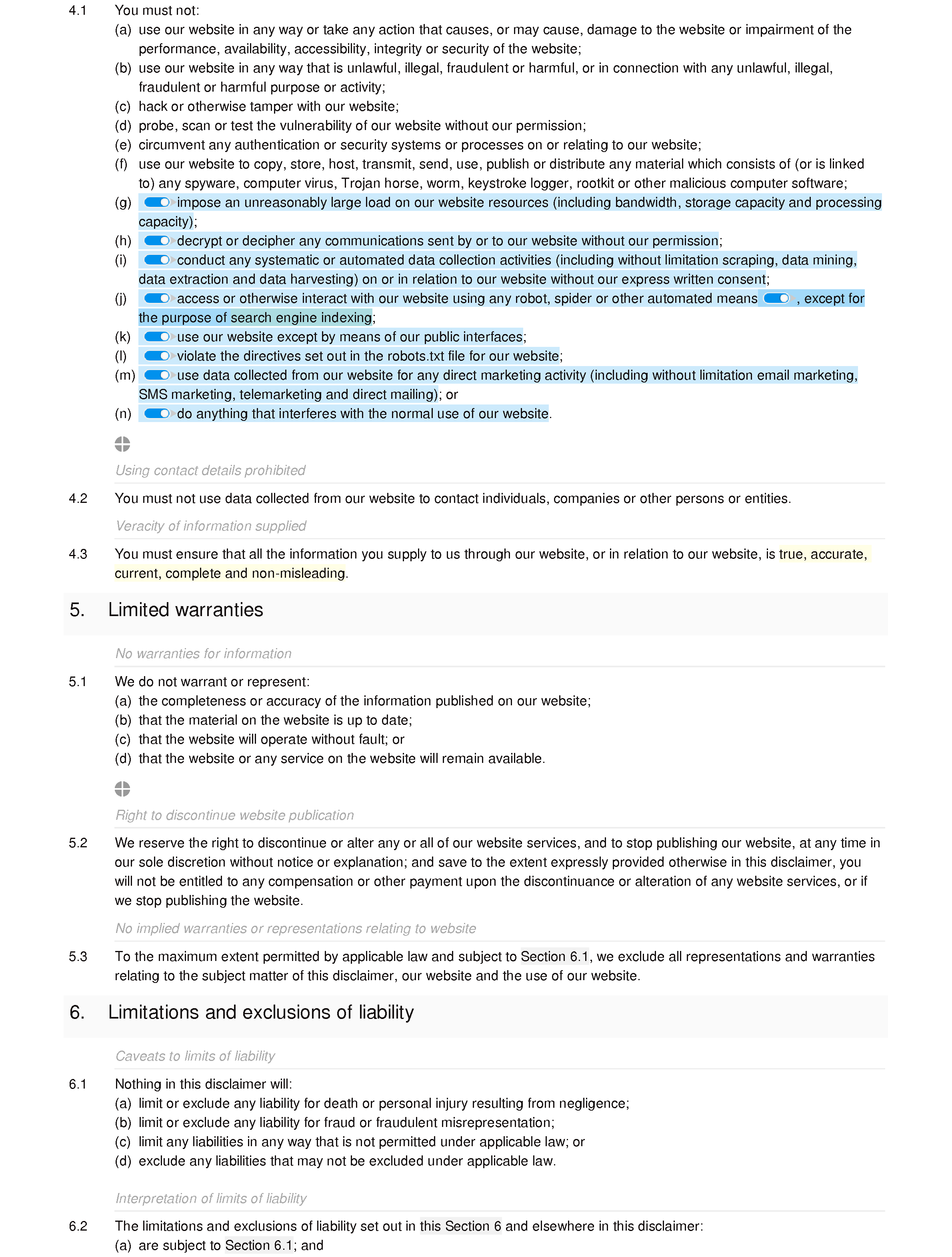 This is a shortened preview of the editor interface; once you create your instance you'll be able to edit the full document in our online editor.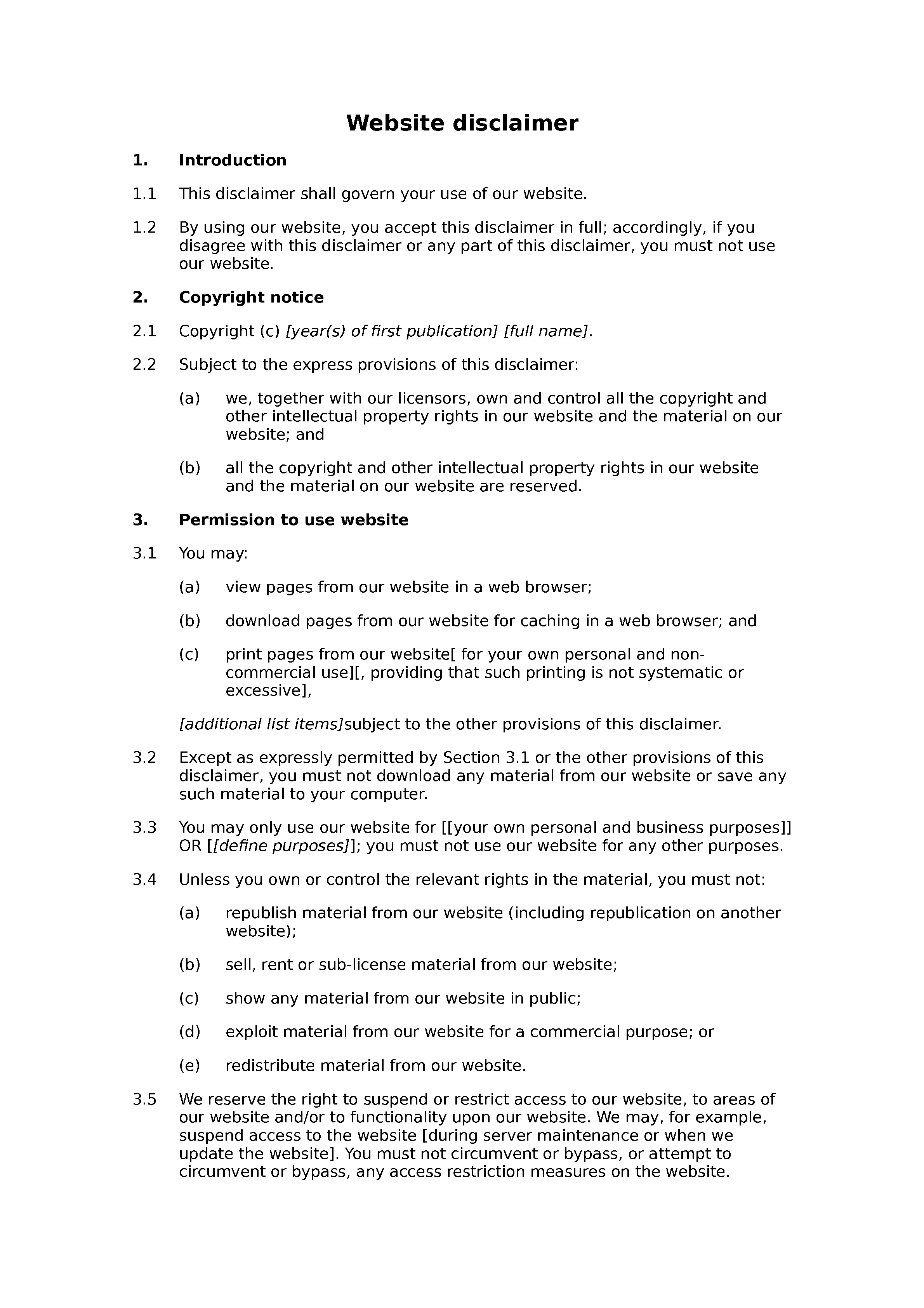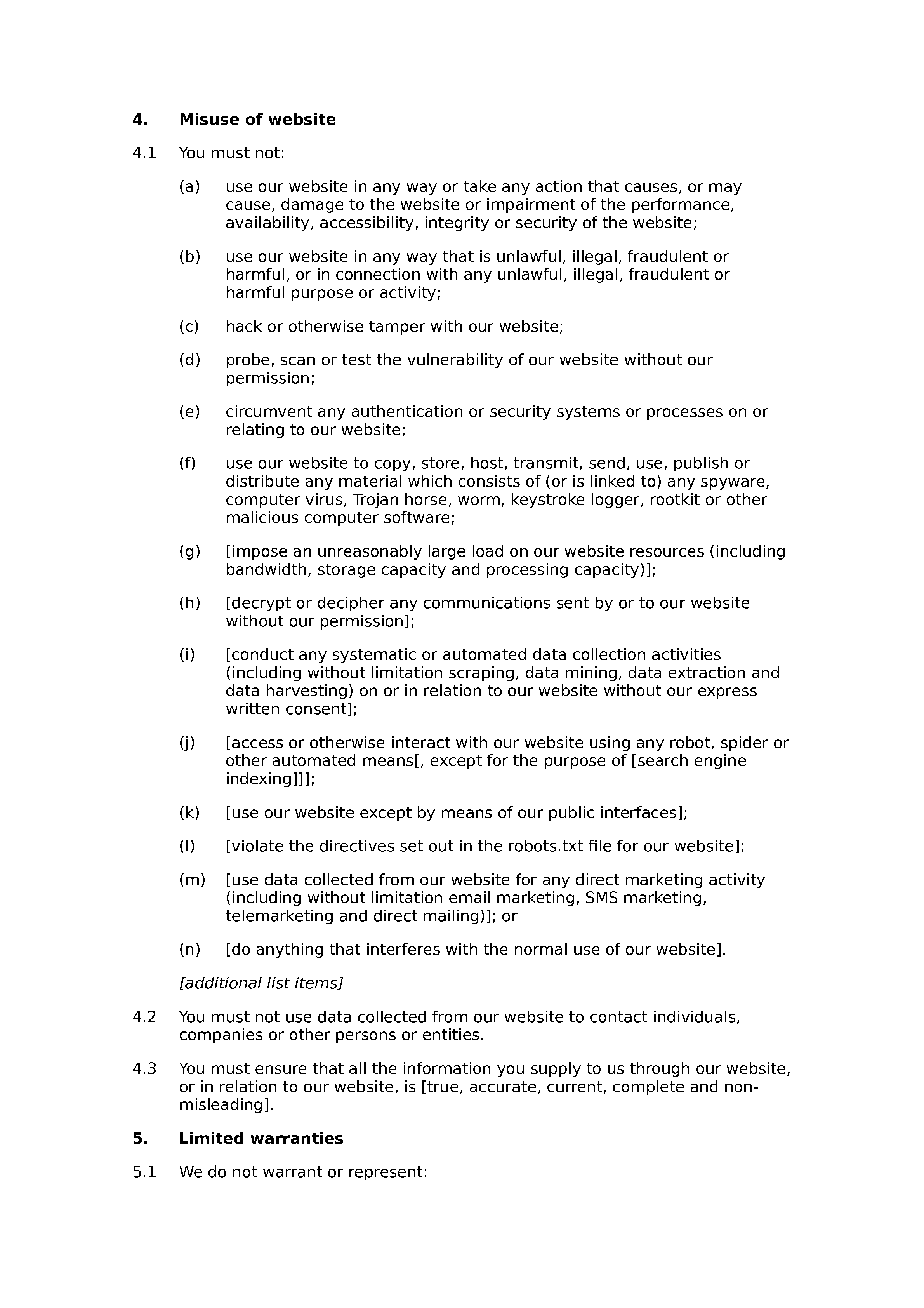 This is a shortened preview of the DOCX output; once you create your instance you'll be able to download the full document in PDF, HTML, RTF and/or DOCX (Microsoft Word) format.