Free copyright notice
This is a copyright statement (or copyright notice) template, designed for use on a website.
Copyright is one of the cornerstone intellectual property rights. Although websites as such do not attract copyright protection, they are made up of works that do. For instance, literary copyright will protect both website code and natural language materials published through the website, while artistic copyright will protect photographs, illustrations and logos.
Using this copyright statement template, the website operator asserts ownership of copyright in the website and the materials on the website, and sets out the basis upon which others may use the website.
In addition, the copyright statement incorporates special provisions relating to copyright infringement and copyright-related notifications.
The template copyright statement may be used on its own, or it may form part of a website's terms and conditions of use.

Ask about this document
Free copyright notice contents
Credit: docular credit (copyright notice); free documents licensing warning.
Copyright notice: UCC copyright notice; ownership of rights in website; website content protected by laws and treaties.
Copyright licence: licence to use website; no downloading; website use: permitted purposes; no modification of website content; limitations on licence to use website (no redistributable content).
Acceptable use: acceptable use: prohibitions (simple).
Report abuse: request to report abuse; how to report abuse.
Enforcement of copyright: copyright protection taken seriously; consequences of copyright infringement.
Permissions: how to request permission to use copyright materials.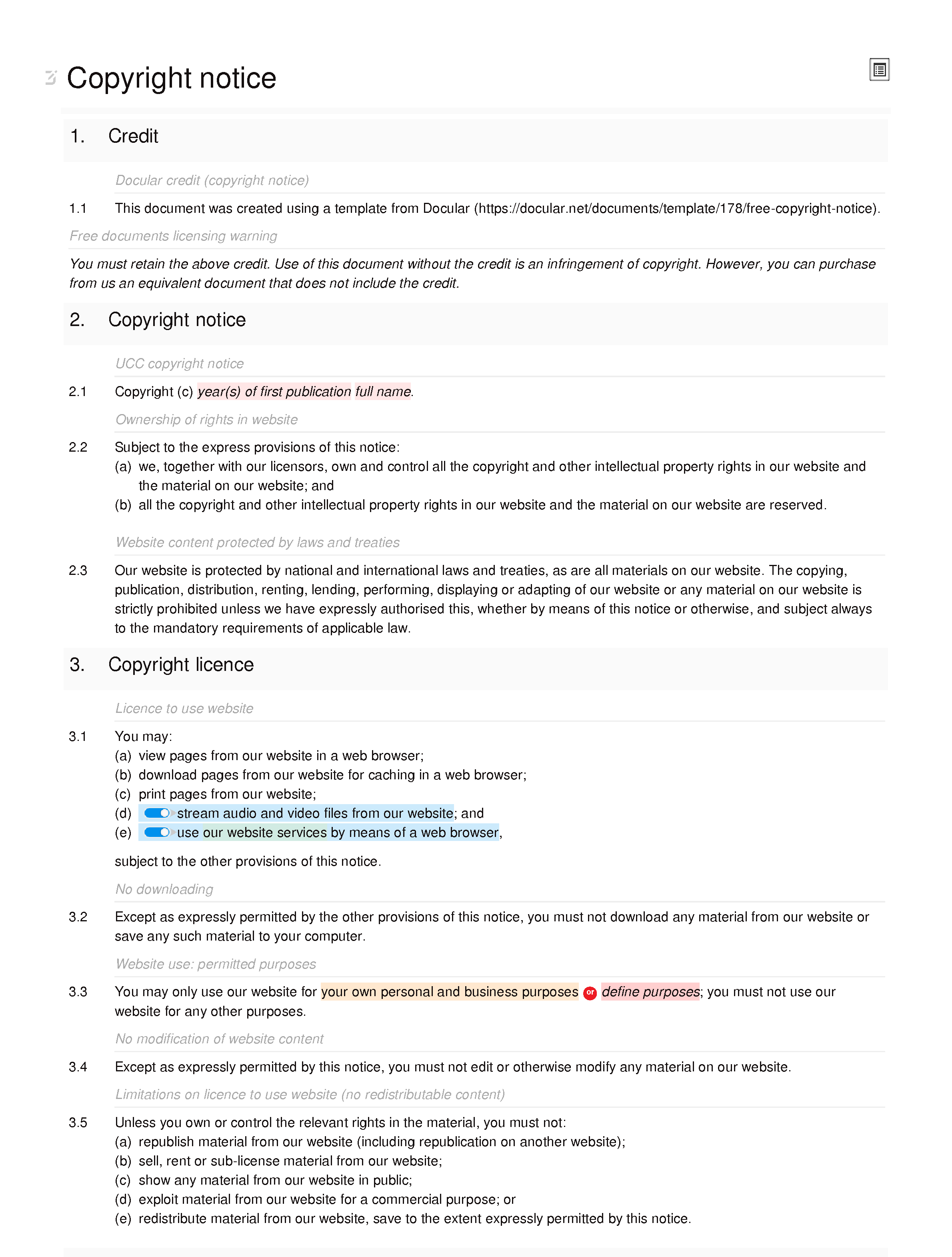 This is a shortened preview of the editor interface; once you create your instance you'll be able to edit the full document in our online editor.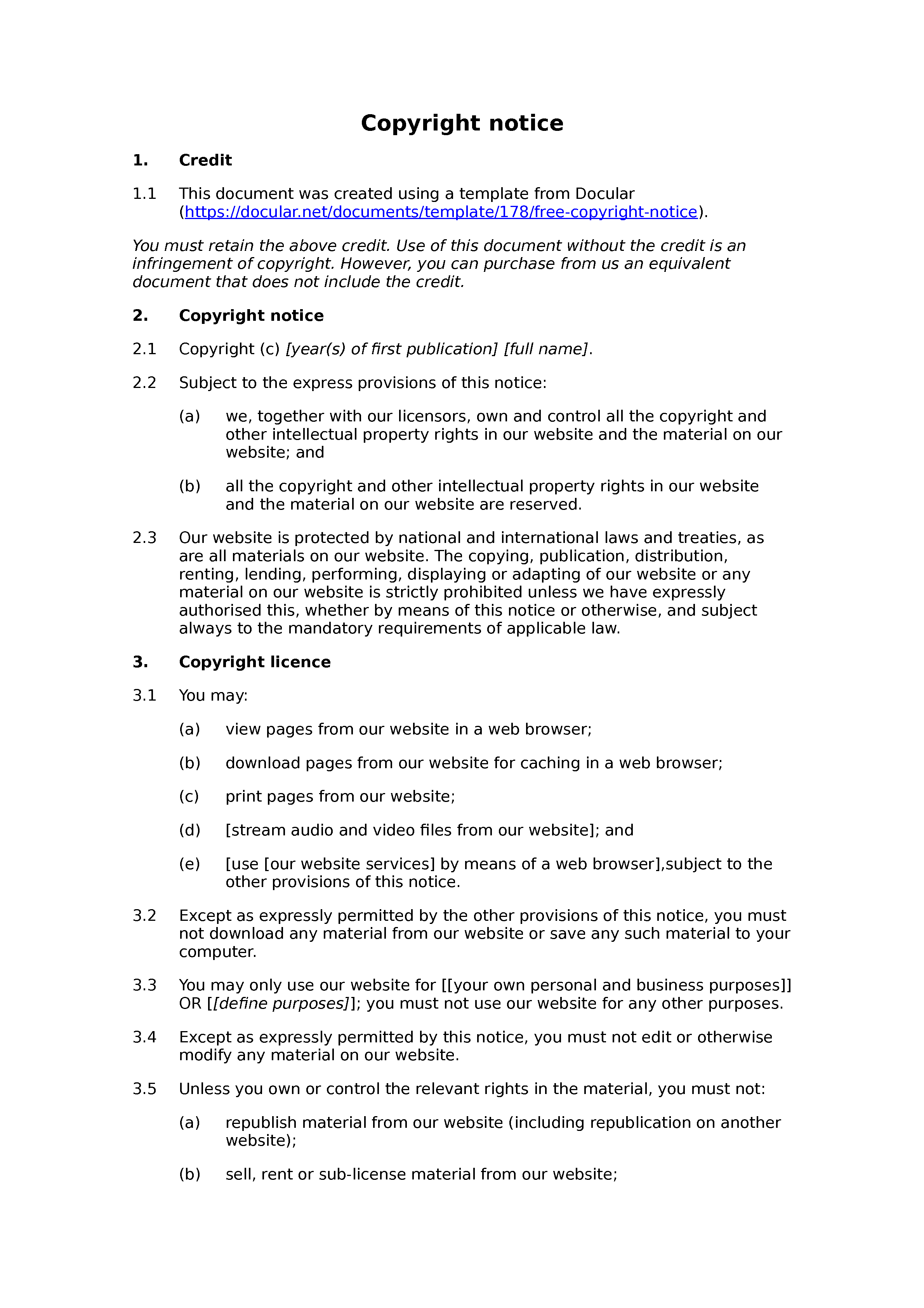 This is a shortened preview of the DOCX output; once you create your instance you'll be able to download the full document in PDF, HTML, RTF and/or DOCX (Microsoft Word) format.