Free cyber security policy
This free cyber security policy has been created by Emma Osborn of OCSRC to help small (especially new) businesses to create their first internal policy in relation to cyber security.
This policy is identical to our basic policy, except that it includes a Docular credit, and accordingly it covers only they basics. If you need more detail, you should look at the standard and premium versions of the document.
Issues covered in the policy include: (i) the legal nature of the policy; (ii) the consequences of a breach of the policy; (ii) specific rules of behaviour relating to passwords, technical security measures, breach reporting, personal devices and software installation.
This policy is restrictive rather than permissive.

Ask about this document
Free cyber security policy contents
Introduction: employee and contractor contribution to security; the need for employees/contractors to be vigilant; providing information on how to keep

the company

secure; contact for queries ; the policy is part of the contract.
Credit: docular credit; free documents licensing warning.
Cyber security requirements: rules about passwords; circumventing security measures; reporting of security breaches; no accessing work systems with personal devices; installing software onto

company

computer or phone; accessing inappropriate content.
Consequences of system misuse: actions considered to be misuse of IT systems; consequences of IT system misuse.
Declaration: agreement to abide by

policy

; signature; signature line: first.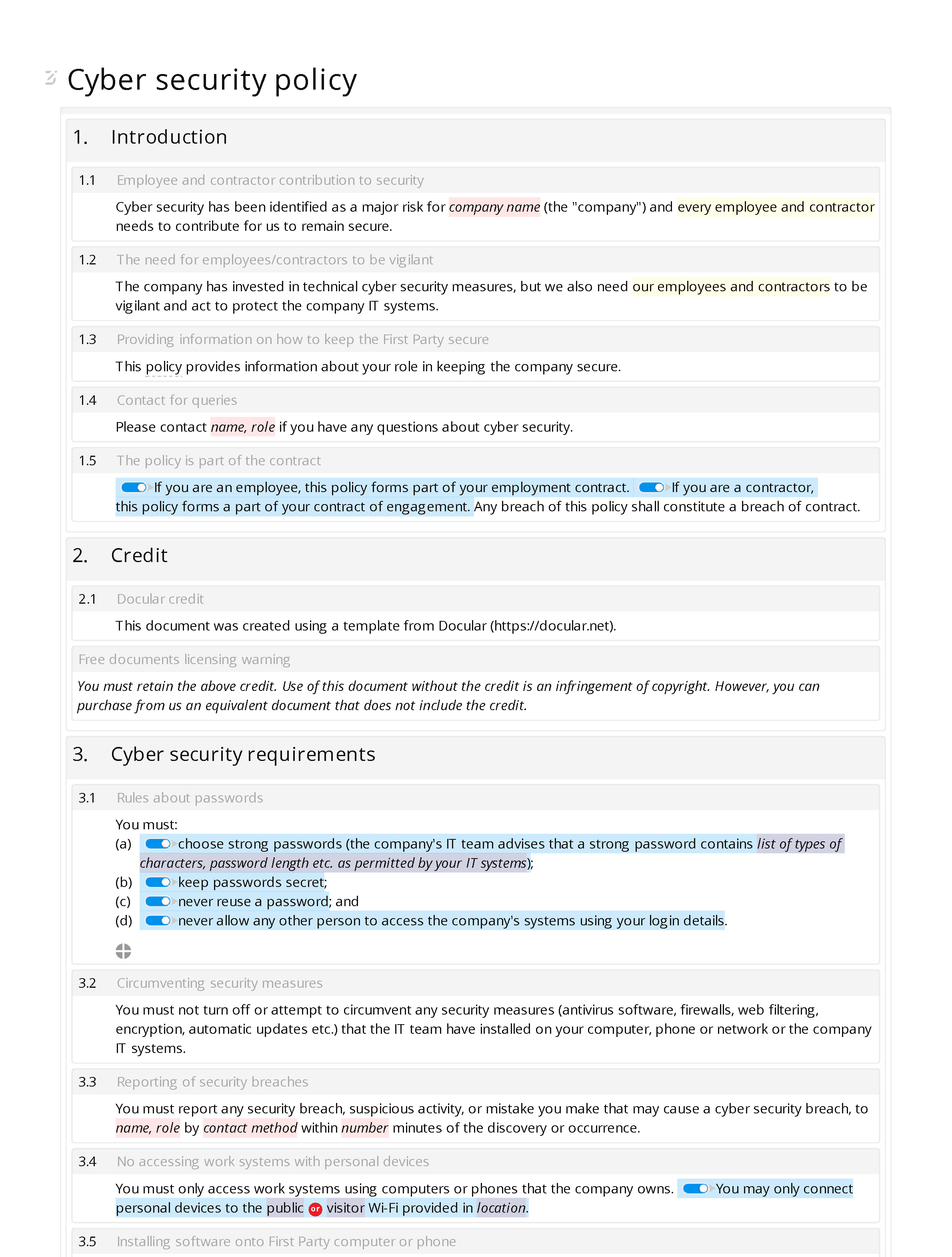 This is a shortened preview of the editor interface; once you create your instance you'll be able to edit the full document in our online editor.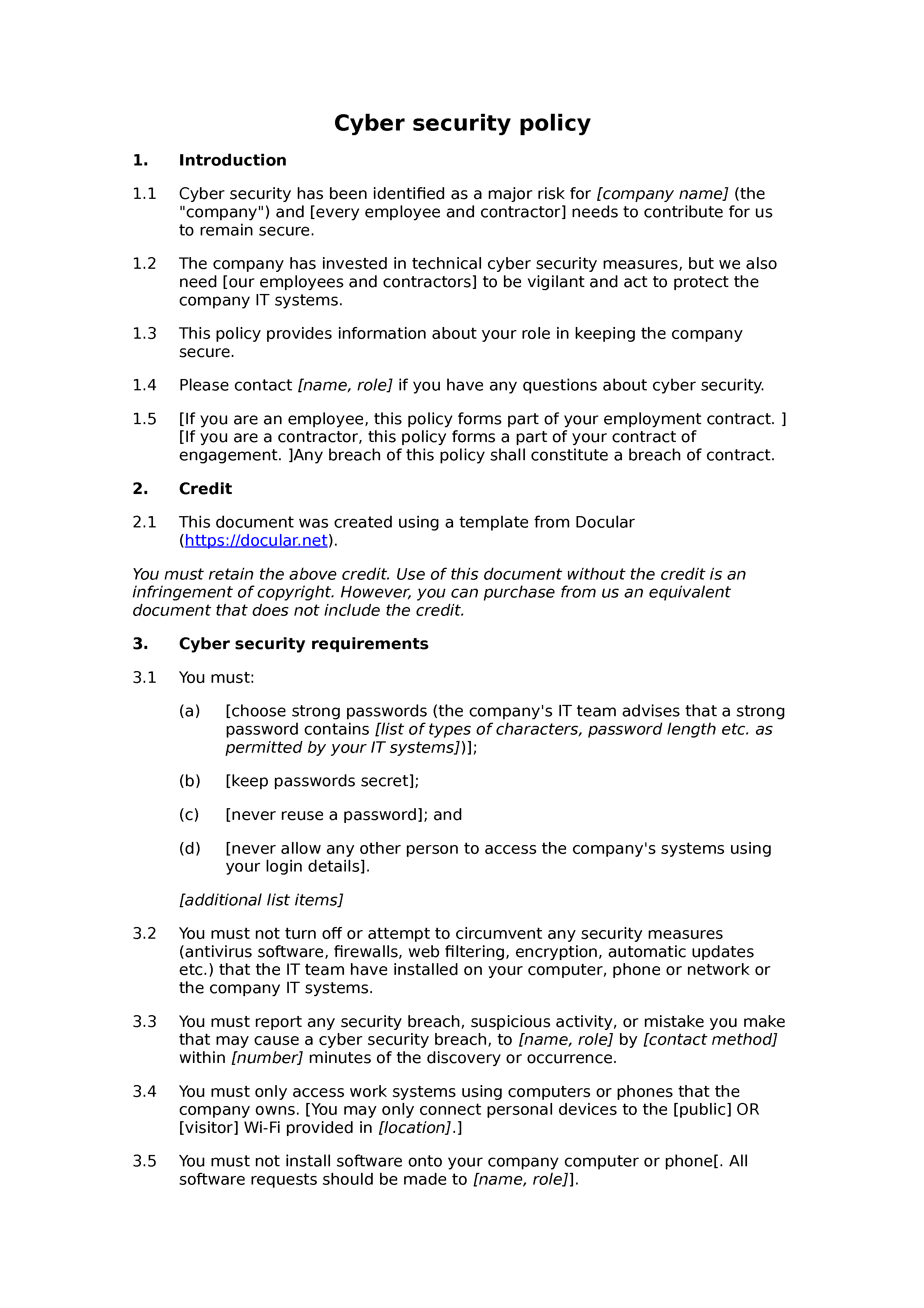 This is a shortened preview of the DOCX output; once you create your instance you'll be able to download the full document in PDF, HTML, RTF and/or DOCX (Microsoft Word) format.