Letter terminating contract on breach
This template is designed to assist in the production of a letter terminating a contract, where a breach of contract has given rise to the right of termination.
In the letter, the terminating party notifies the non-terminating party of the fact of termination, specifying both the clause of the contract that has been breached and the clause under which the contract is terminated.
The letter may also be used to indicate the date / time of termination and any provisions of the contract that apply after termination.
The termination (or attempted termination) of a contract upon breach may give rise to liability, and we therefore recommend that you take specialist legal advice before terminating (or attempting to terminate) a contract.

Ask about this document
Letter terminating contract on breach contents
Formal notice of termination of identified contract; nature of breach of contract; contractual basis for notice of termination upon breach; post-termination obligations reminder; questions regarding notice of termination contract.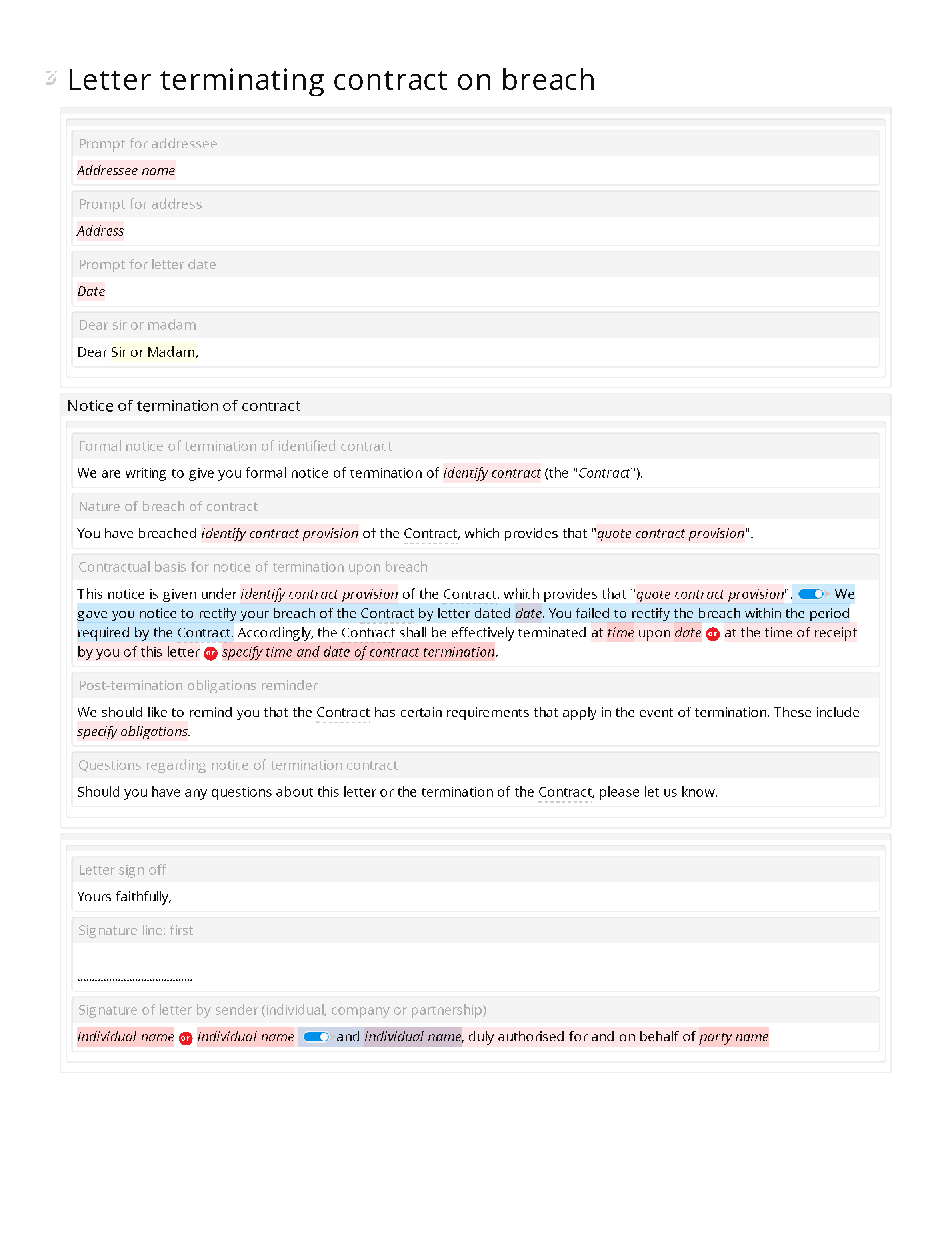 This is a shortened preview of the editor interface; once you create your instance you'll be able to edit the full document in our online editor.