Letter terminating contract on insolvency
This letter template is designed to assist in the production of a letter terminating a contract, where an insolvency or bankruptcy event has given rise to the right of termination.
It is very common for contracts to allow a party to terminate where the other party becomes insolvent or bankrupt. In some cases, a contract may be terminated where the other party merely threatens to become insolvent or bankrupt. In any case, you should review the relevant contract carefully when drafting a notice of termination.
Depending upon the status of the parties, the circumstances of the termination and the applicable law, some rights to terminate upon insolvency set out a contract may be unenforceable. For example, with respect to English law, see the amendments to the Insolvency Act 1986 made by the Corporate Insolvency and Governance Act 2020.
The termination or attempted termination of a contract may in any case give rise to liability on the part of the party terminating or attempting to terminate.
We recommend that you take legal advice before terminating or attempting to terminate a contract.

Ask about this document
Letter terminating contract on insolvency contents
Formal notice of termination of identified contract (insolvency); contractual basis for notice of termination (insolvency); post-termination obligations reminder; questions regarding notice of termination contract.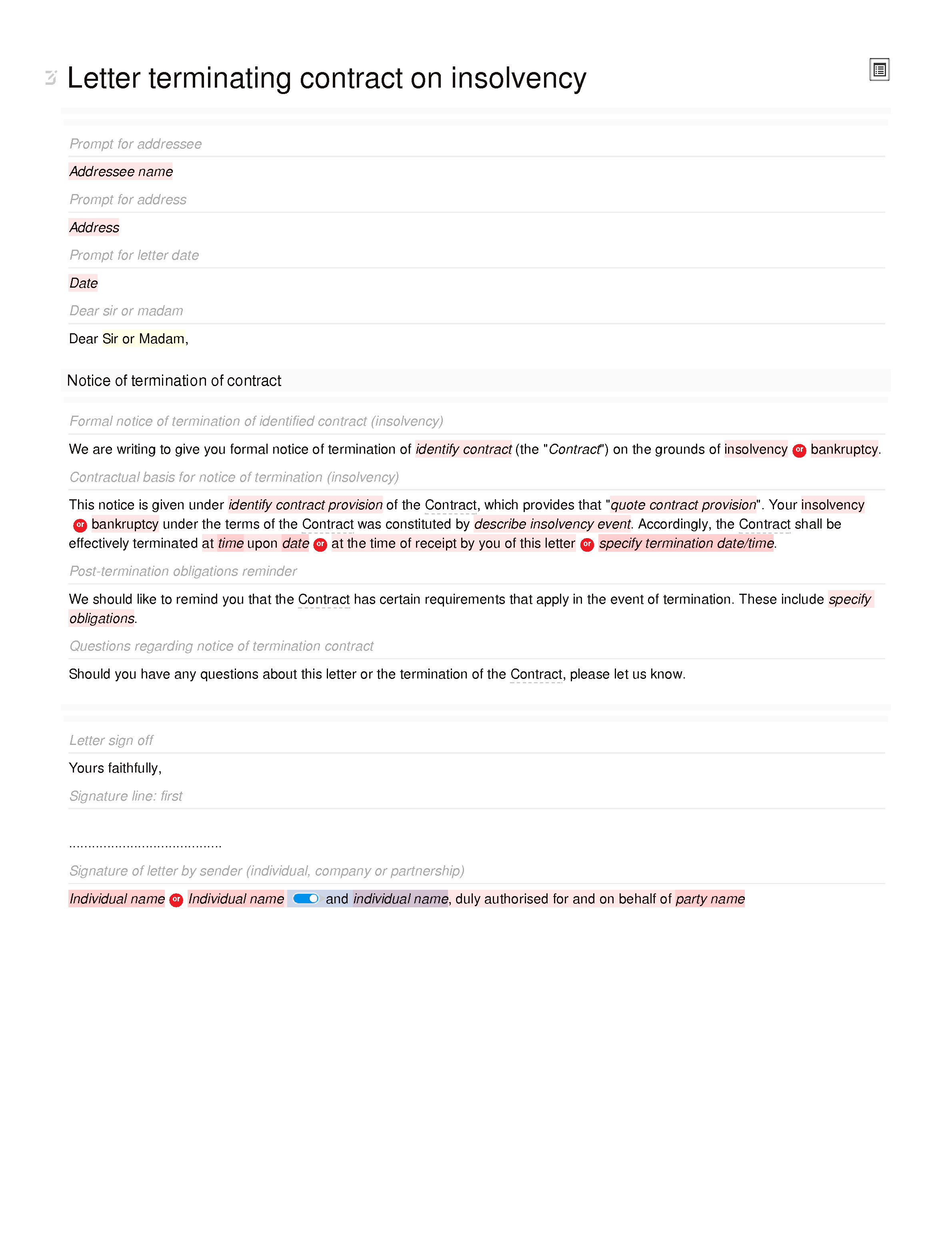 This is a shortened preview of the editor interface; once you create your instance you'll be able to edit the full document in our online editor.