Letter terminating contract on notice
This letter template is designed to assist in the production of a letter terminating a contract on notice, where there has not been a breach of contract or other particular event giving rise to the right of termination.
Many - probably most - formal contracts allow one or both of the parties to terminate by giving the other a written notice of termination. This is sometimes referred to as termination "without cause" or "for convenience". Typically, the contract will terminate after a specified period has elapsed following the giving of the notice, for example 30 days. Sometimes, the termination will only be effective on a particular date, such as the anniversary of execution, and other limitations and restrictions may also apply. You must therefore review the contract carefully before issuing a notice of termination.
Generally, the termination (or attempted termination) of a contract may give rise to liability, and we therefore recommend that you take legal advice before terminating (or attempting to terminate) a contract.

Ask about this document
Letter terminating contract on notice contents
Formal notice of termination of identified contract; contractual basis for notice of termination; post-termination obligations reminder; questions regarding notice of termination contract.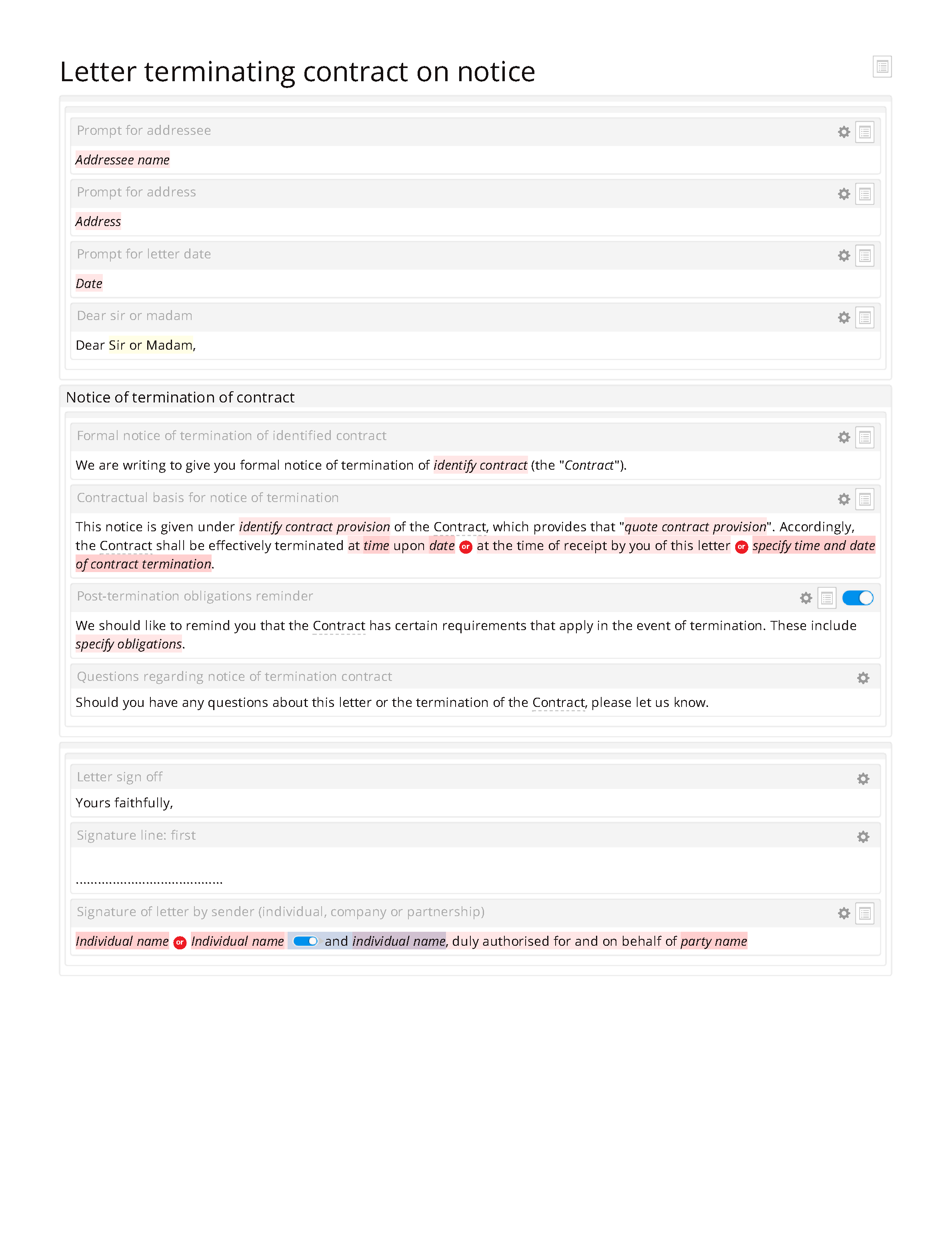 This is a shortened preview of the editor interface; once you create your instance you'll be able to edit the full document in our online editor.