Letter giving notice to remedy breach
Many contracts provide that, where a breach of contract is remediable, the breach will only give rise to a right of termination if the party not in breach has given the party in breach written notice requiring that the breach be remedied, and the party in breach has failed to remedy the breach within some defined period following the giving of the notice.
This breach of contract letter template is designed to assist in the production of such a notice. Under the suggested text, the contract provision that has been breached should be identified and quoted, and the events giving rise to the breach should be described.
You should ensure that the letter as adapted is consistent with the contract in question.
The termination (or attempted termination) of a contract may give rise to liabilities of various kinds, and we therefore recommend that you take legal advice before terminating (or attempting to terminate) any contract.

Ask about this document
Letter giving notice to remedy breach contents
Notice to remedy breach; details of breach of contract; contractual authority for notice to remedy breach; consequences of failure to remedy breach; questions about document.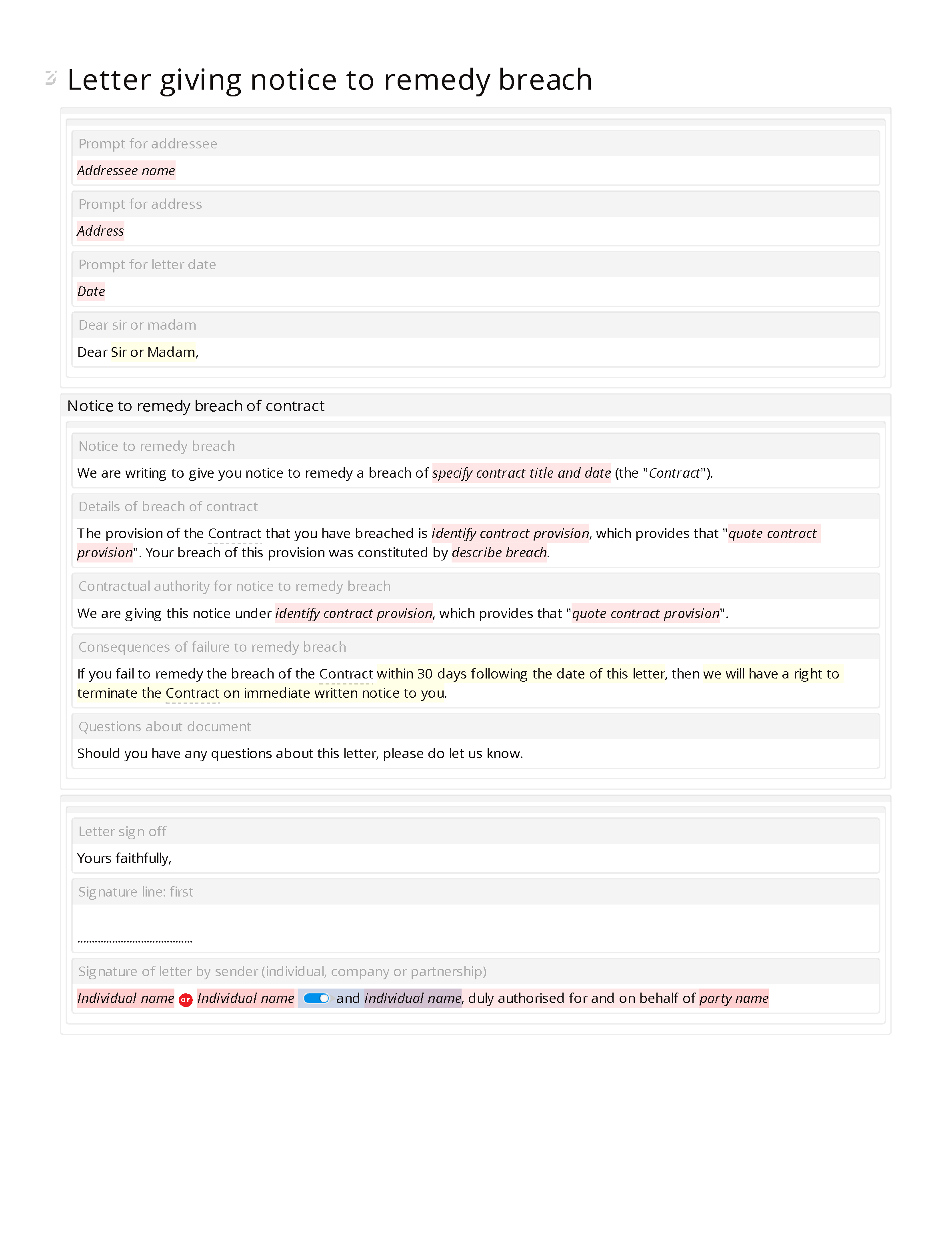 This is a shortened preview of the editor interface; once you create your instance you'll be able to edit the full document in our online editor.