Legal information disclaimer
The publication of legal information on a website may give rise to special risks. This legal information disclaimer template has been created to help with the management of those risks.
The provisions in this disclaimer include the following: (i) a notice that while legal information is provided on the website, no advice is being given; (ii) an exclusion of warranties and representations in relation to the legal information; (iii) a notice that no lawyer-client relationship can be created through the use of the website; and (iv) a clause covering interactive features on the website.
The legal disclaimer may, where appropriate, be incorporated into a more general legal document (eg website T&Cs of use).
As with all disclaimers of liability, there is a risk that the courts may rule that the disclaimer provisions are unenforceable, and the use of a disclaimer should be only one of the steps you take to manage the risks associated with publishing legal information.

Ask about this document
Legal information disclaimer contents
No advice: website contains general information; information is not advice.
No warranties: no representations or warranties in relation to information; no warranties in relation to availability or accuracy etc of information.
No lawyer-client relationship: no lawyer-client relationship.
Interactive features: website includes interactive features; assistance through website may be incomplete; interactive feature assistance not advice.
Professional legal assistance and advice: legal information not alternative to professional advice; consult professional regarding specific legal questions; no delaying legal assistance etc.
Limits upon exclusions of liability: caveats to limits of liability.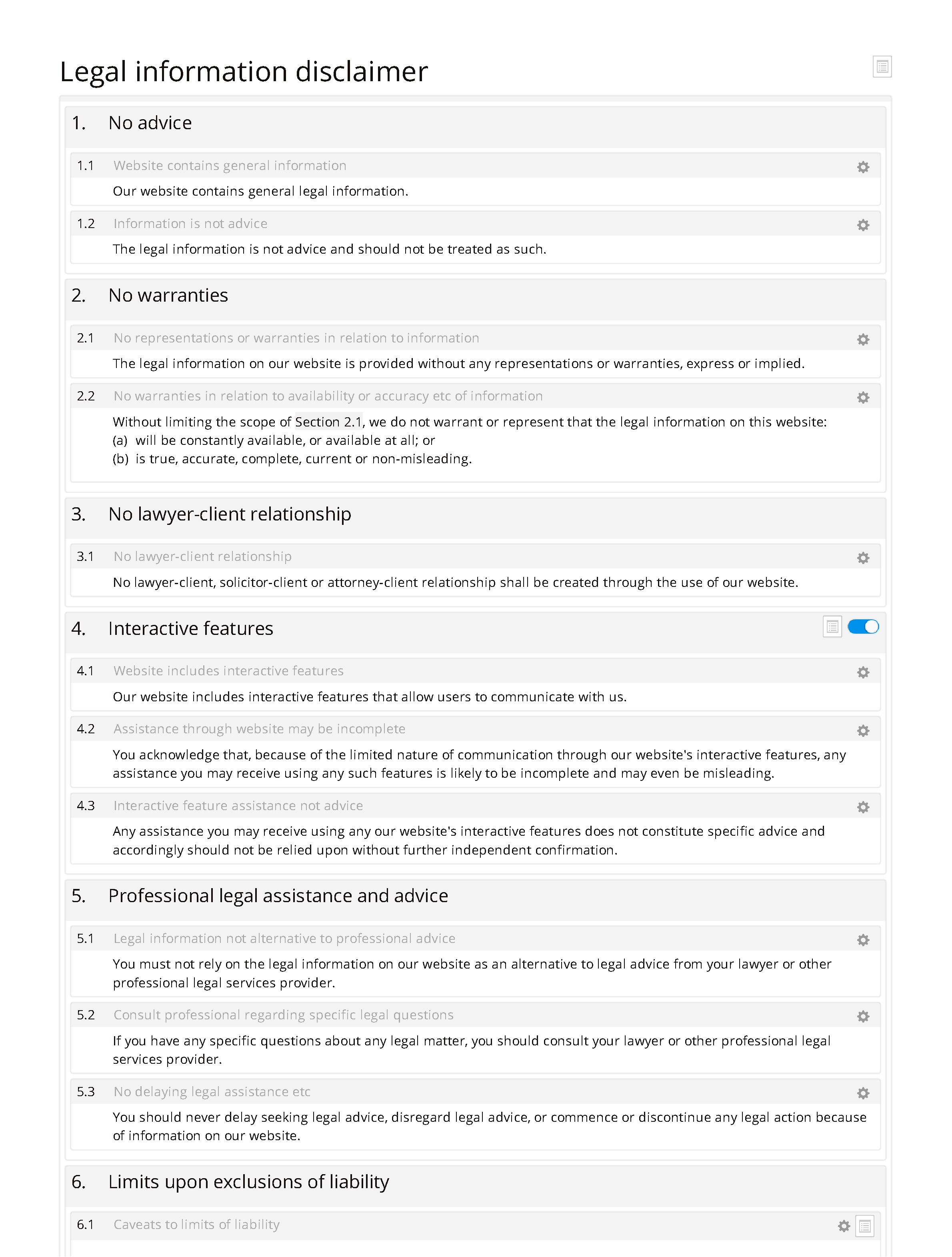 This is a shortened preview of the editor interface; once you create your instance you'll be able to edit the full document in our online editor.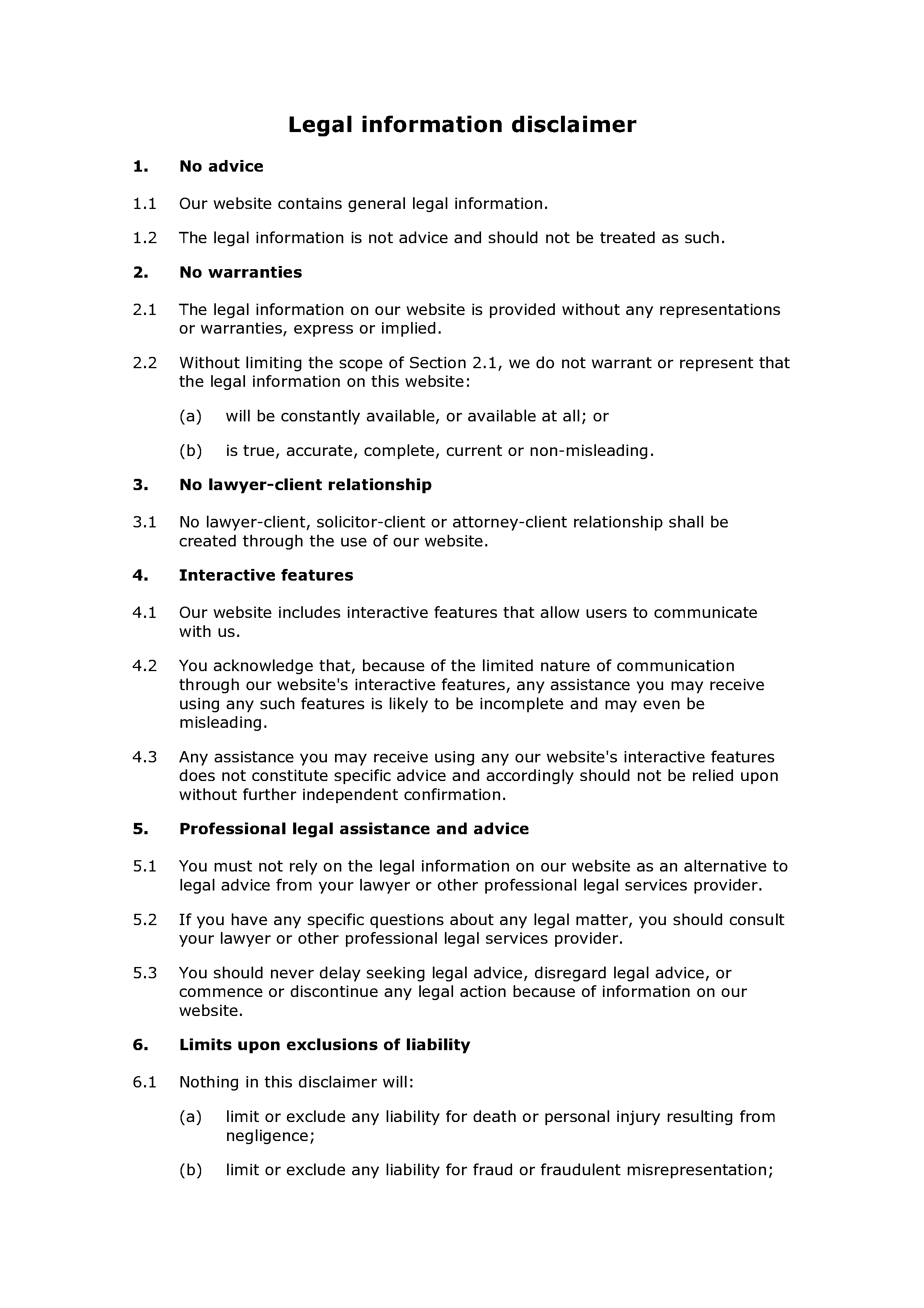 This is a shortened preview of the DOCX output; once you create your instance you'll be able to download the full document in PDF, HTML, RTF and/or DOCX (Microsoft Word) format.