Free legal information disclaimer
This is a free version of our legal information disclaimer template. The only difference is the inclusion of an SEQ Legal credit.
This disclaimer has been created for websites that publish legal information - eg the websites of lawyers or other legal services organisations.
Issues covered include: (i) the distinction between legal information and advice; (ii) the question of when to obtain professional assistance; and (iii) warranty exclusions relating to information.
As with all limitations and exclusions of liability, the enforceability of the document may be open to question.

Ask about this document
Free legal information disclaimer contents
Credit: docular credit; free documents licensing warning.
No advice: website contains general information; information is not advice.
No warranties: no representations or warranties in relation to information; no warranties in relation to availability or accuracy etc of information.
No lawyer-client relationship: no lawyer-client relationship.
Interactive features: website includes interactive features; assistance through website may be incomplete; interactive feature assistance not advice.
Professional legal assistance and advice: legal information not alternative to professional advice; consult professional regarding specific legal questions; no delaying legal assistance etc.
Limits upon exclusions of liability: caveats to limits of liability.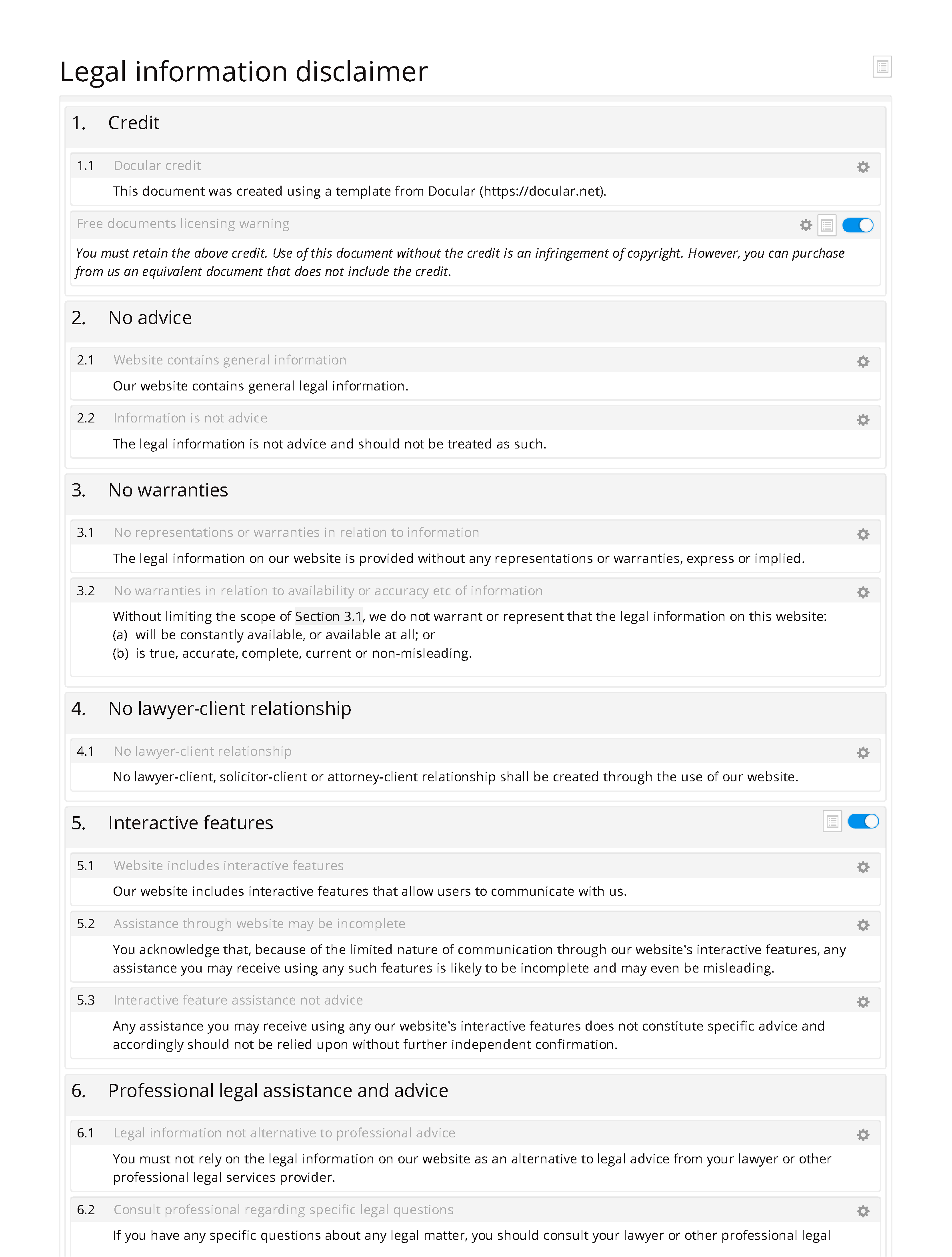 This is a shortened preview of the editor interface; once you create your instance you'll be able to edit the full document in our online editor.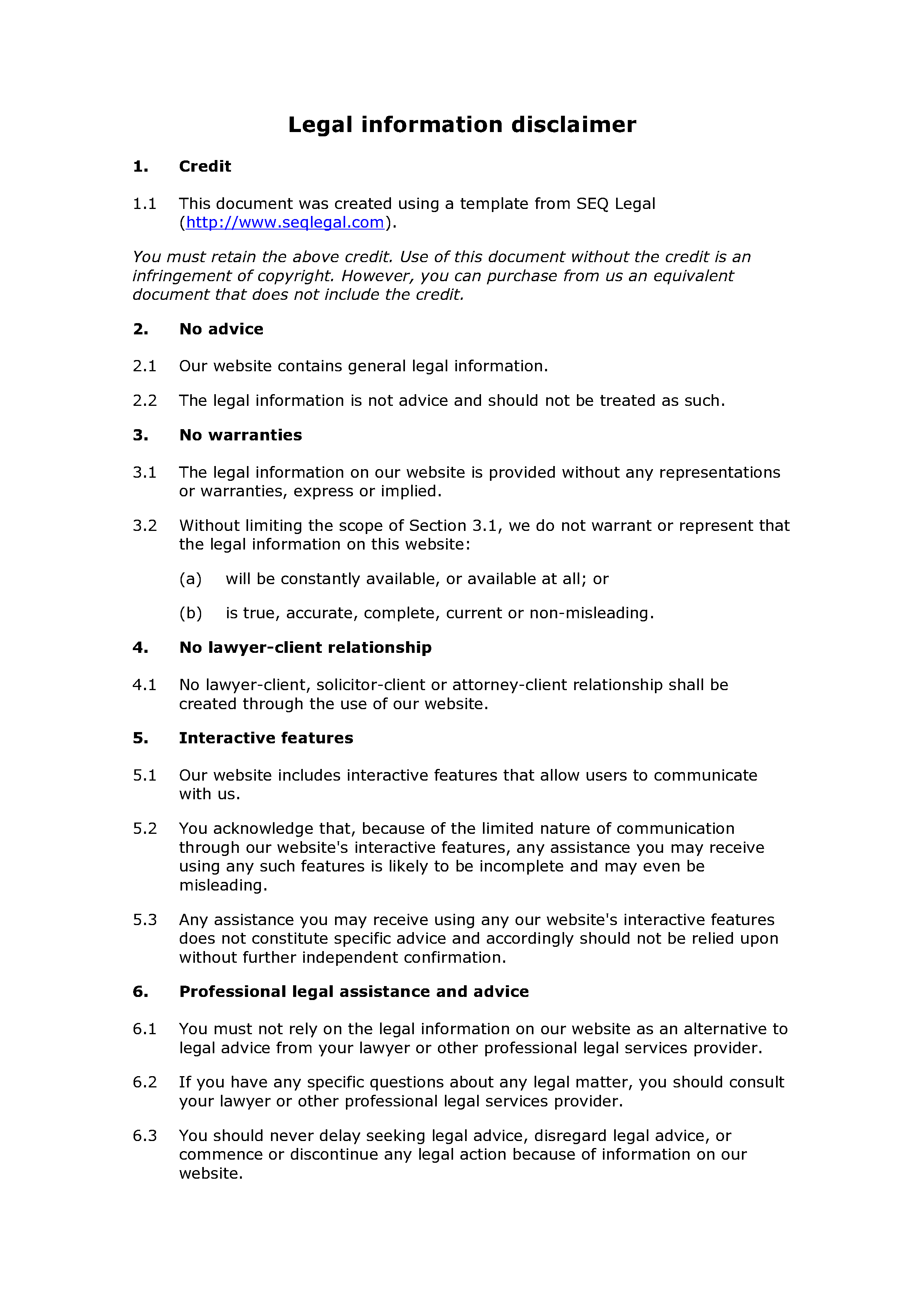 This is a shortened preview of the DOCX output; once you create your instance you'll be able to download the full document in PDF, HTML, RTF and/or DOCX (Microsoft Word) format.