Coaching services terms and conditions
This set of terms and conditions may be used by a personal and/or professional coach, or coaching services business, as its standard client contract. They are not designed for sports coaching or other physical coaching services.
The terms and conditions come in two parts. First, there is a set of legal provisions, a covering the provision of the services, appointment handling, coach personnel, client premises, charges, payments, consumer cooling-off periods, warranties, liability and termination. Second, there is a skeleton statement of work, which the coach and the client both sign or otherwise agree, and which contains the particulars of the contract: exactly what services will be provided, and what charges or charging rates apply?
The terms and conditions can be adapted to suit and individual coach working as a sole trader, a partnership, or a limited company.
Some of the clauses in the document related specifically to B2C contracts. Most notably, the contract includes a clause setting out cancellation rights for consumers in the event that the contract is entered into remotely or away from the coachs business premises. This clause can easily be removed if all clients will be businesses.
In general, the document privileges the rights and interests of the coach or coaching services business over those of the client. However, certain optional clauses may be retained during editing if you wish to strengthen the legal position of the client.

Ask about this document
Coaching services terms and conditions contents
Definitions: definitions.
Term: commencement of term; end of term: indefinite, or services completed and payment made; each contract distinct.
Services: obligation to provide services; standard of services (B2C or mixed); failure to meet services standard; devotion of personnel to services; services: compliance with reasonable customer requests; no guarantees of services outcomes.
Services appointments: services appointments; late services appointments; rescheduling services appointments; cancellation of services appointment on notice; personnel shortage and cancellation of appointments.

Coach

personnel: assurances relating to personnel.

Client

Premises: obligations of second party in relation to premises (B2C); securing means of access to premises.
Charges: obligation to pay charges; time-base charges limitations; amounts inclusive of VAT; variation of charges.
Payments: issue of invoices; time for payment of charges following invoice; payment methods; interest on late payments.
Distance and off-premises contracts: cancellation right: distance and off-premises contracts: cancellation right for consumers; cancellation right for services and digital content; consumer agreement to provision of services; exercise of cancellation right; refund upon services distance contract cancellation; refund method; refund timing for services and digital content.
Warranties: first party warranty of authority; second party warranty of authority; exclusion of implied warranties and representations.
Limitations and exclusions of liability: caveats to limits of liability (B2B or B2C); interpretation of limits of liability; no liability for force majeure; no liability for loss of profits; no liability for loss of revenue; no liability for loss of opportunities; no liability for consequential loss; per event liability cap upon services contract.
Force Majeure Event: obligations suspended for force majeure; force majeure notification and information; mitigation of effects of force majeure.
Termination: termination by either party without cause; termination by either party upon breach; termination upon insolvency; termination upon non-payment.
Effects of termination: surviving provisions upon termination; termination does not affect accrued rights.
Notices: contractual notices must be in writing; methods and deemed receipt of contractual notices; substitute contact details for notices.
Subcontracting: no subcontracting without consent; subcontracting permitted; first party responsible for subcontracted obligations.
General: no waiver; severability; variation written and signed; asymmetric assignment of contractual rights (B2C); no third party rights; entire agreement (with statement of work); governing law; exclusive jurisdiction.
STATEMENT OF WORK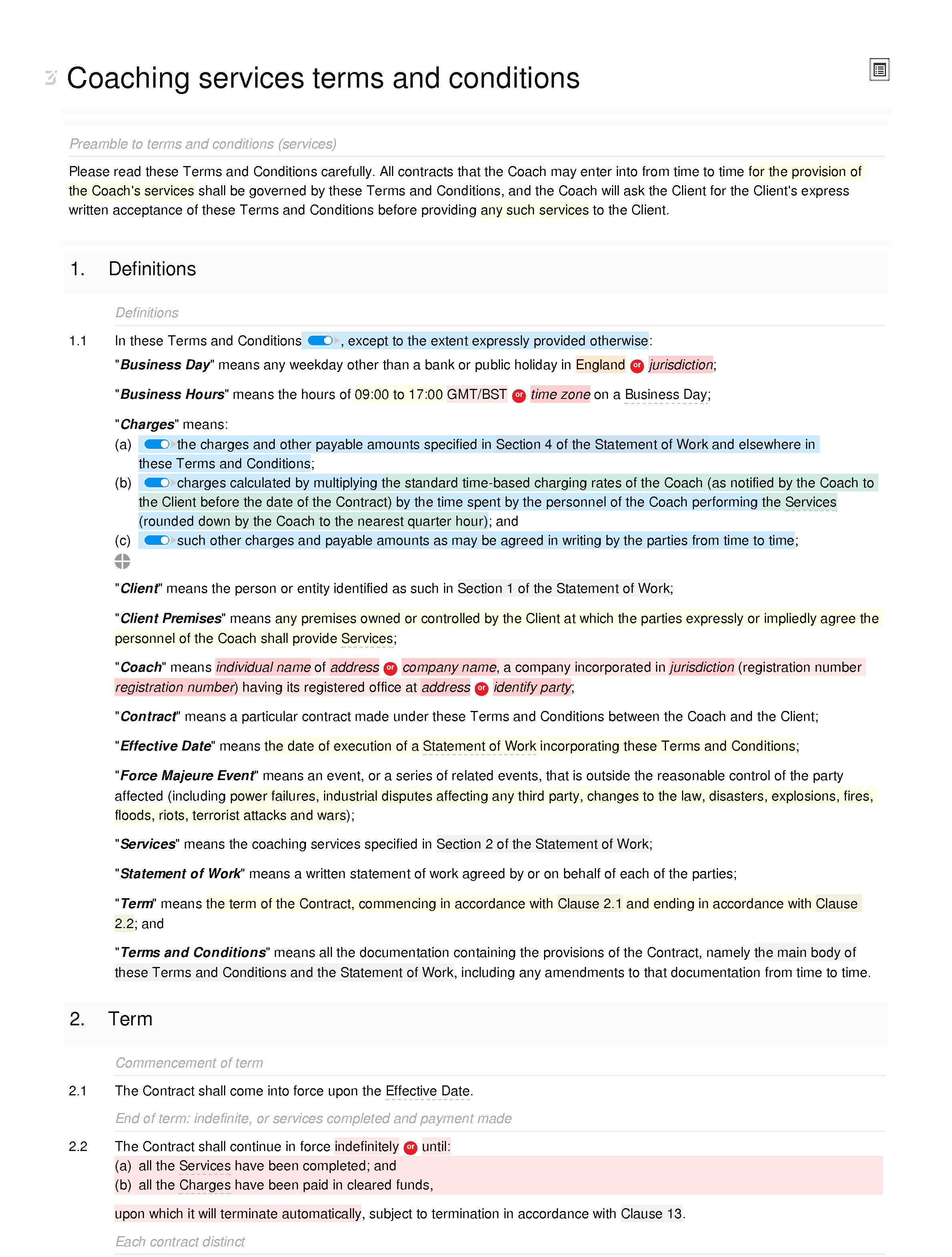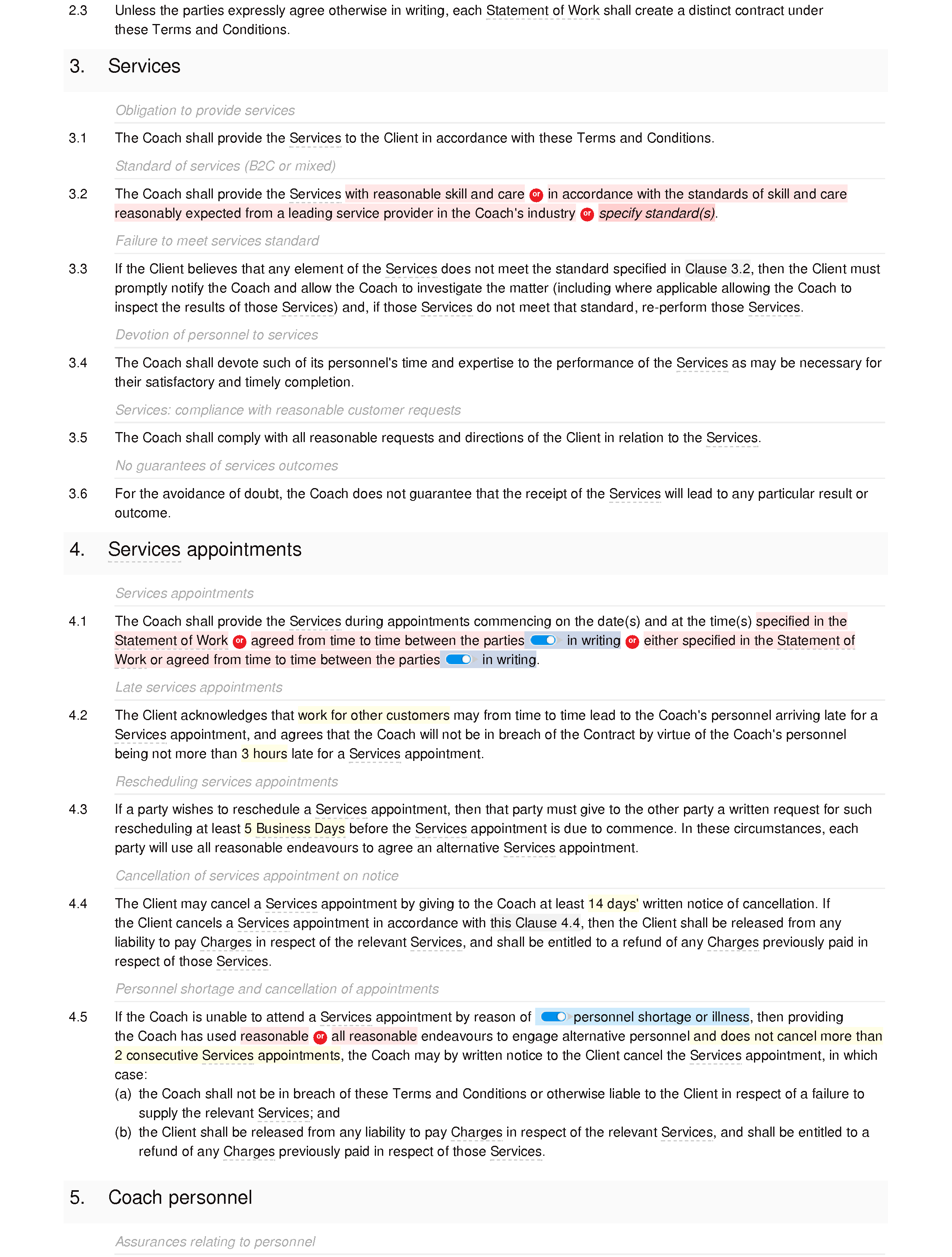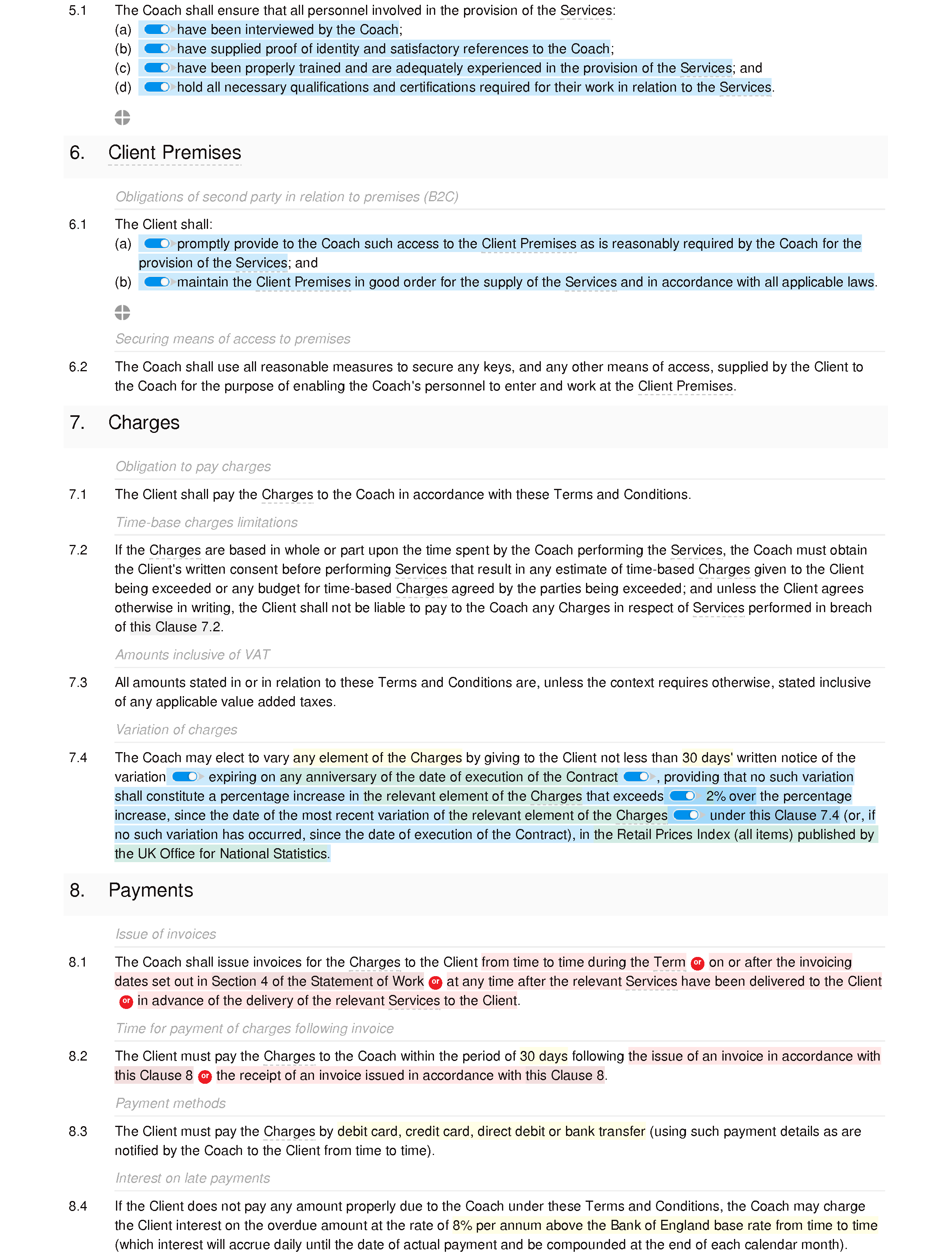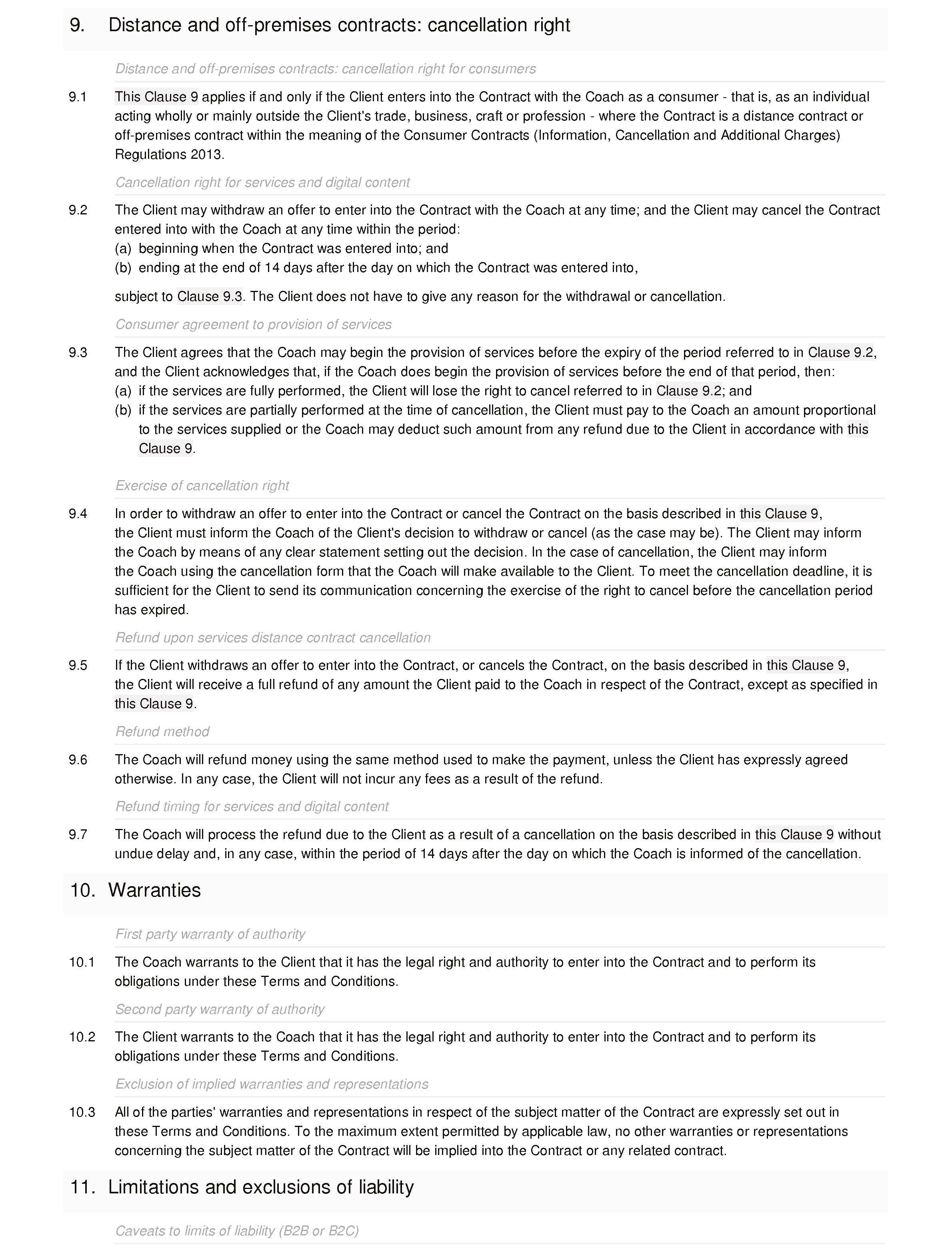 This is a shortened preview of the editor interface; once you create your instance you'll be able to edit the full document in our online editor.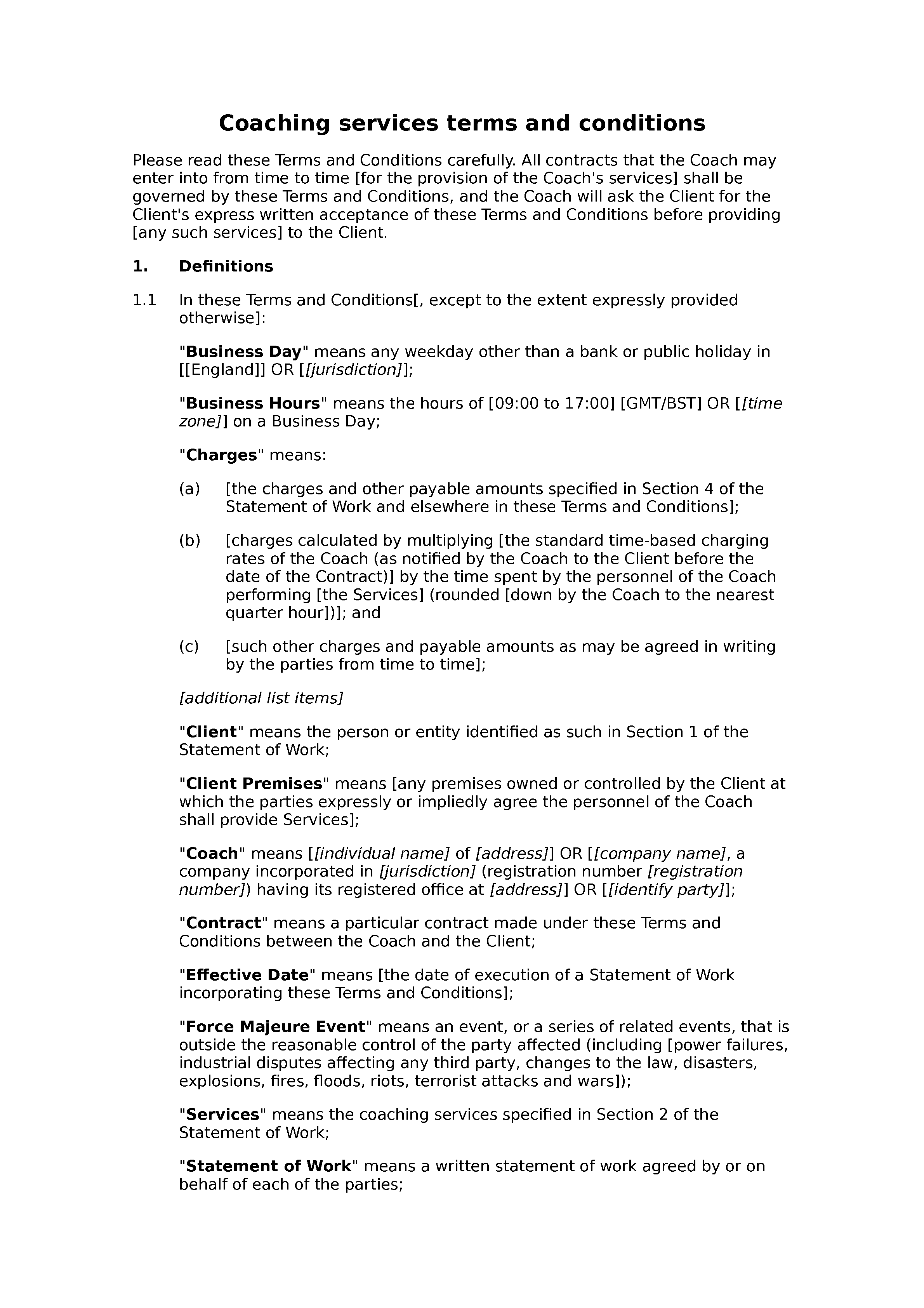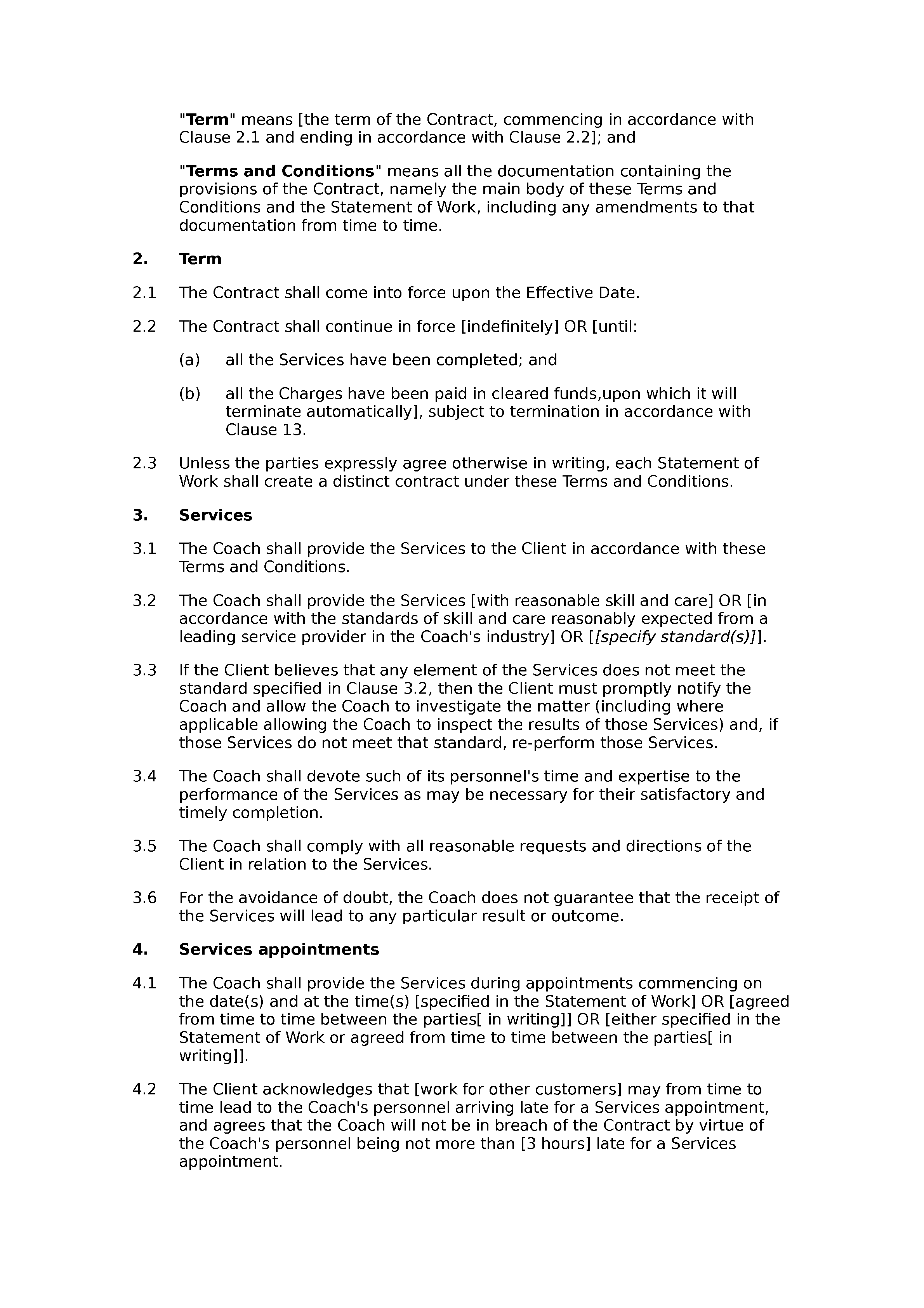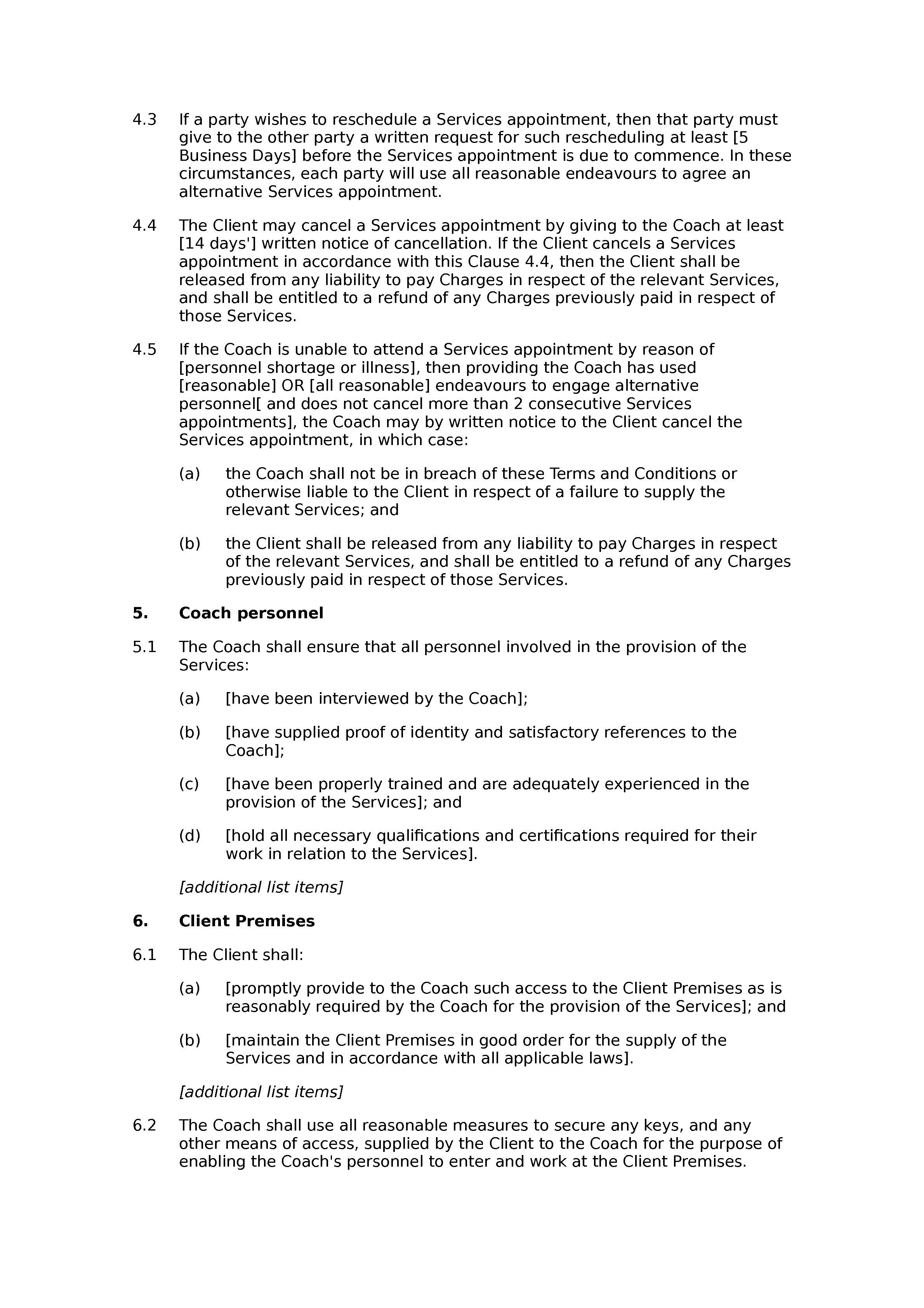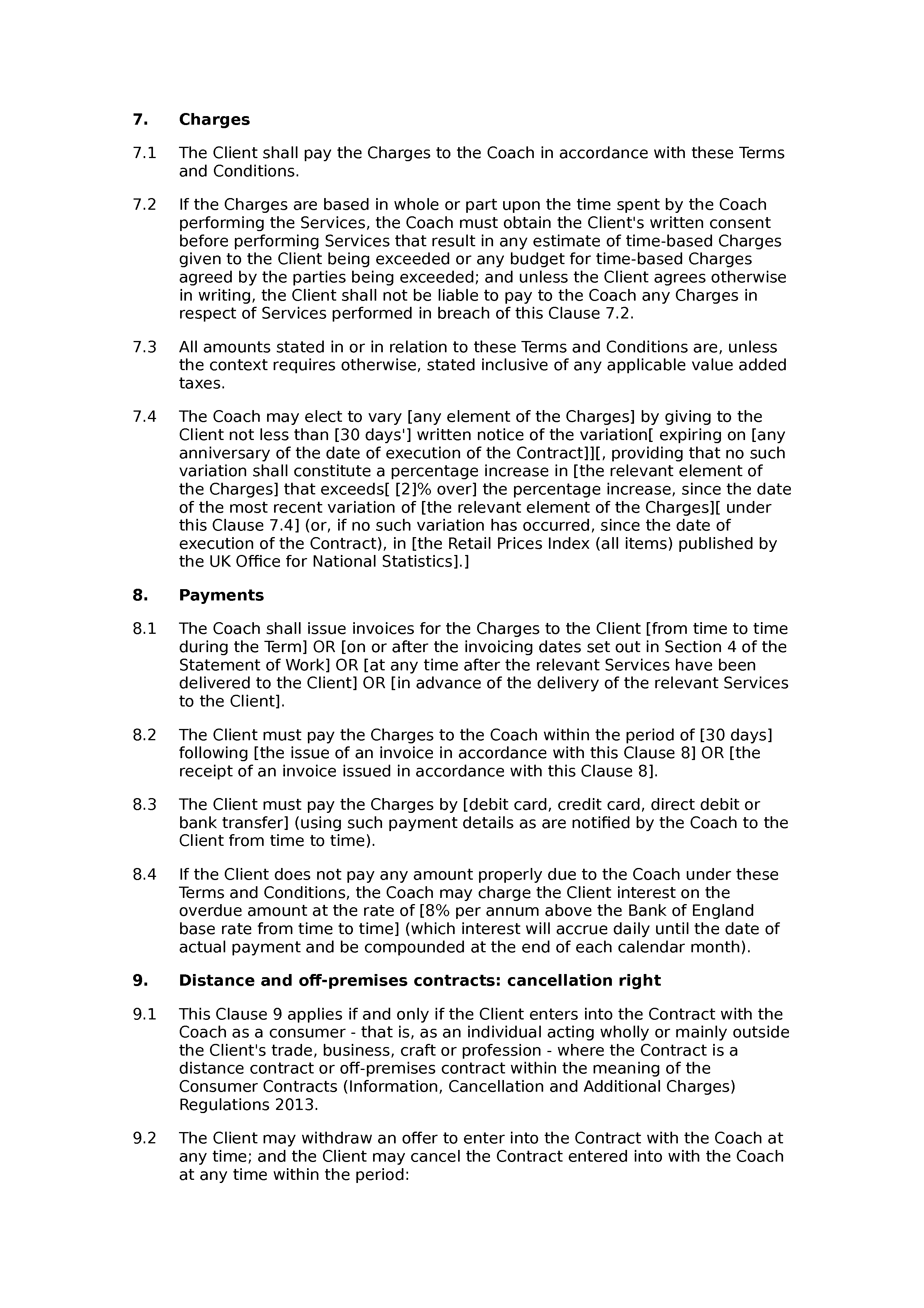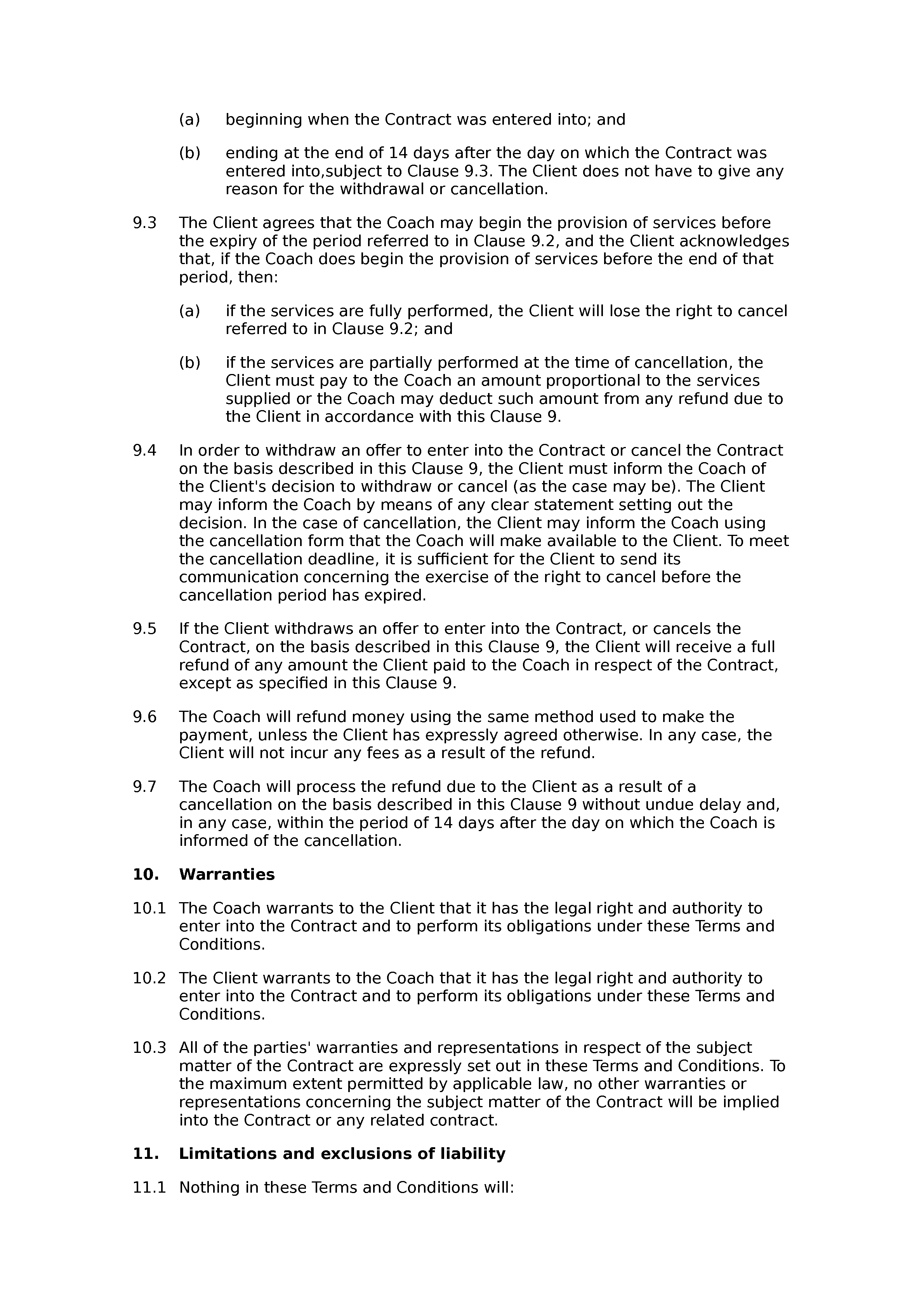 This is a shortened preview of the DOCX output; once you create your instance you'll be able to download the full document in PDF, HTML, RTF and/or DOCX (Microsoft Word) format.