Consultancy terms and conditions (basic)
This is our basic consultancy terms and conditions document. By lawyers' standards it is relatively short and it is designed to be easy to use, rather than bullet-proof.
A statement of work template is included with the T&Cs, and in respect of each work engagement the consultant and the client should agree and execute a statement of work. The statement of work will contain the particulars of the engagement, such as services scope and price.
This is a cut-down version of our standard consultancy T&Cs.
The substantive provisions of this document are largely identical to those of the basic consultancy agreement the key differences are of form.

Ask about this document
Consultancy terms and conditions (basic) contents
Definitions: definitions.
Term: commencement of term; end of term: indefinite, or deliverables delivered, services completed and payment made; each contract distinct.
Services: obligation to provide services; standard of services.
Deliverables: obligation to deliver deliverables; feedback on deliverables; timetable for delivery of deliverables; deliverables warranties (no acceptance procedure).
Licence: licence to use deliverables.
Charges: obligation to pay charges; amounts inclusive or exclusive of VAT.
Payments: issue of invoices; time for payment of charges following invoice; payment methods; interest on late payments.
Warranties: first party general warranties; second party warranty of authority; exclusion of implied warranties and representations (statement of work).
Limitations and exclusions of liability: caveats to limits of liability; interpretation of limits of liability; no liability for loss of profits; no liability for loss of revenue; no liability for loss of use; no liability for loss of opportunities; no liability for loss of data or software; no liability for consequential loss.
Termination: termination without cause (optionally asymmetric); termination by either party without cause; termination upon breach; termination upon insolvency; termination upon non-payment.
Effects of termination: surviving provisions upon termination; termination does not affect accrued rights.
Status of

Consultant

: first party is independent contractor not employee; no redundancy or compensation.
Subcontracting: no subcontracting without consent; subcontracting permitted; first party responsible for subcontracted obligations.
General: no waiver; severability; variation written and signed; no assignment without written consent; no third party rights; entire agreement; governing law; exclusive jurisdiction.
STATEMENT OF WORK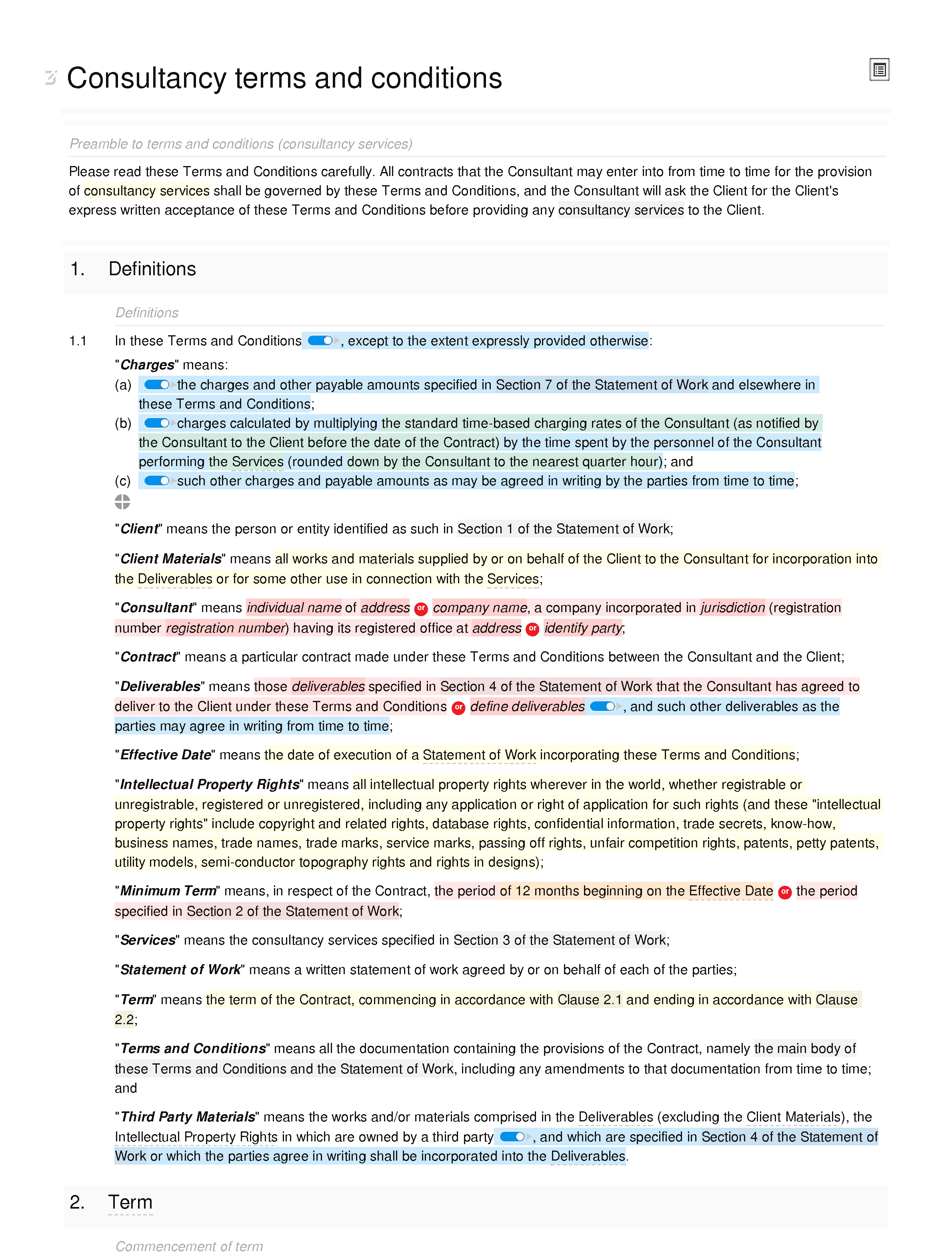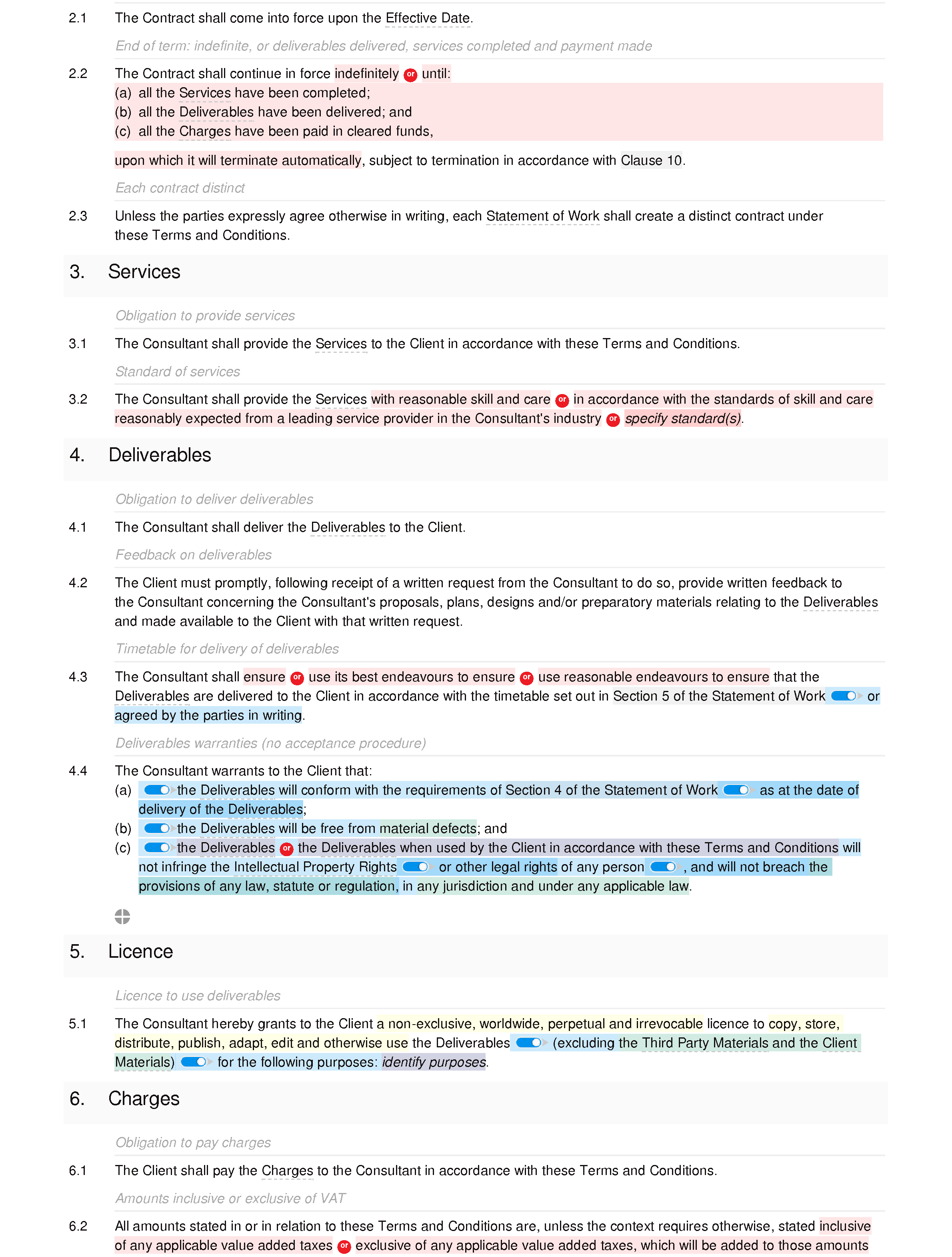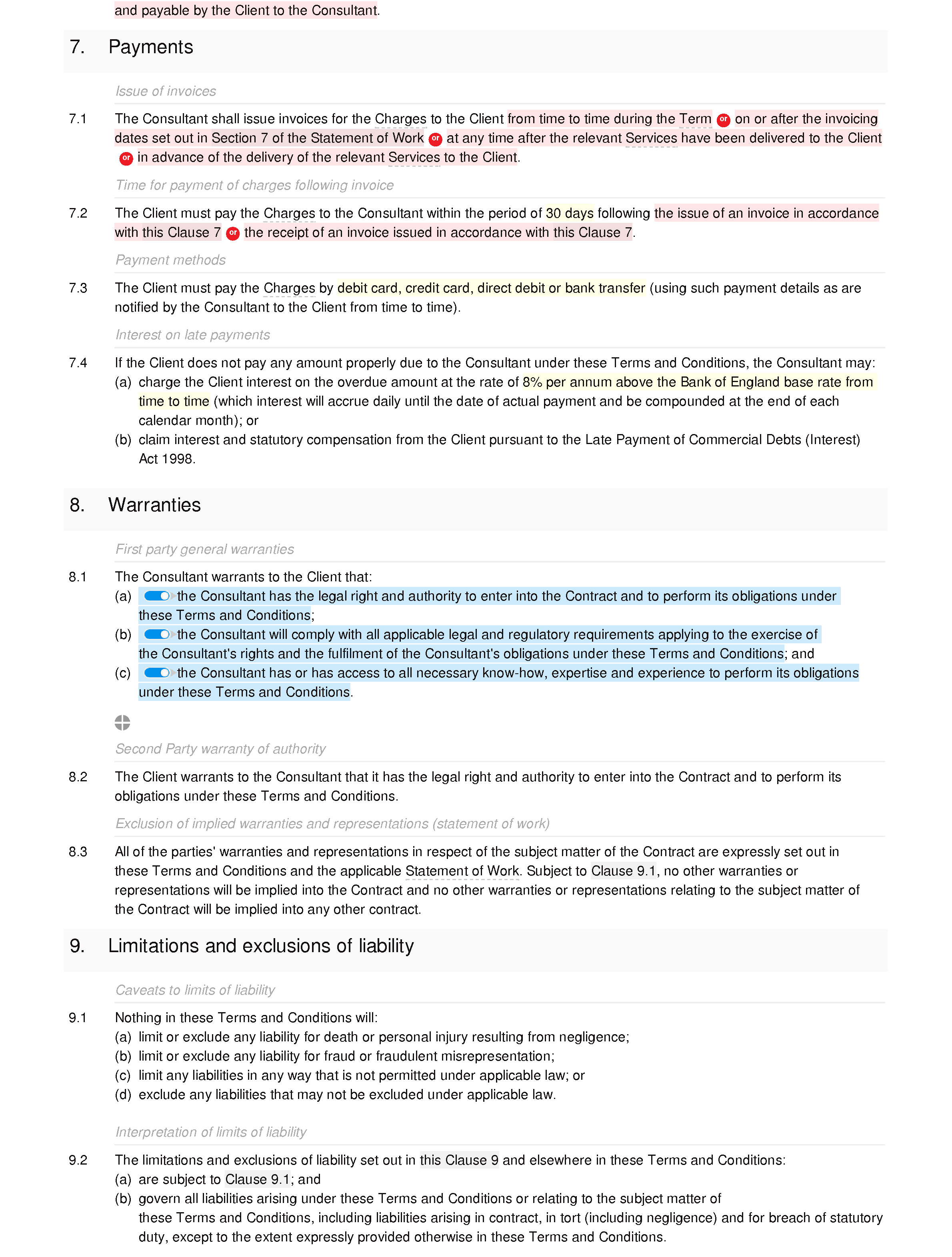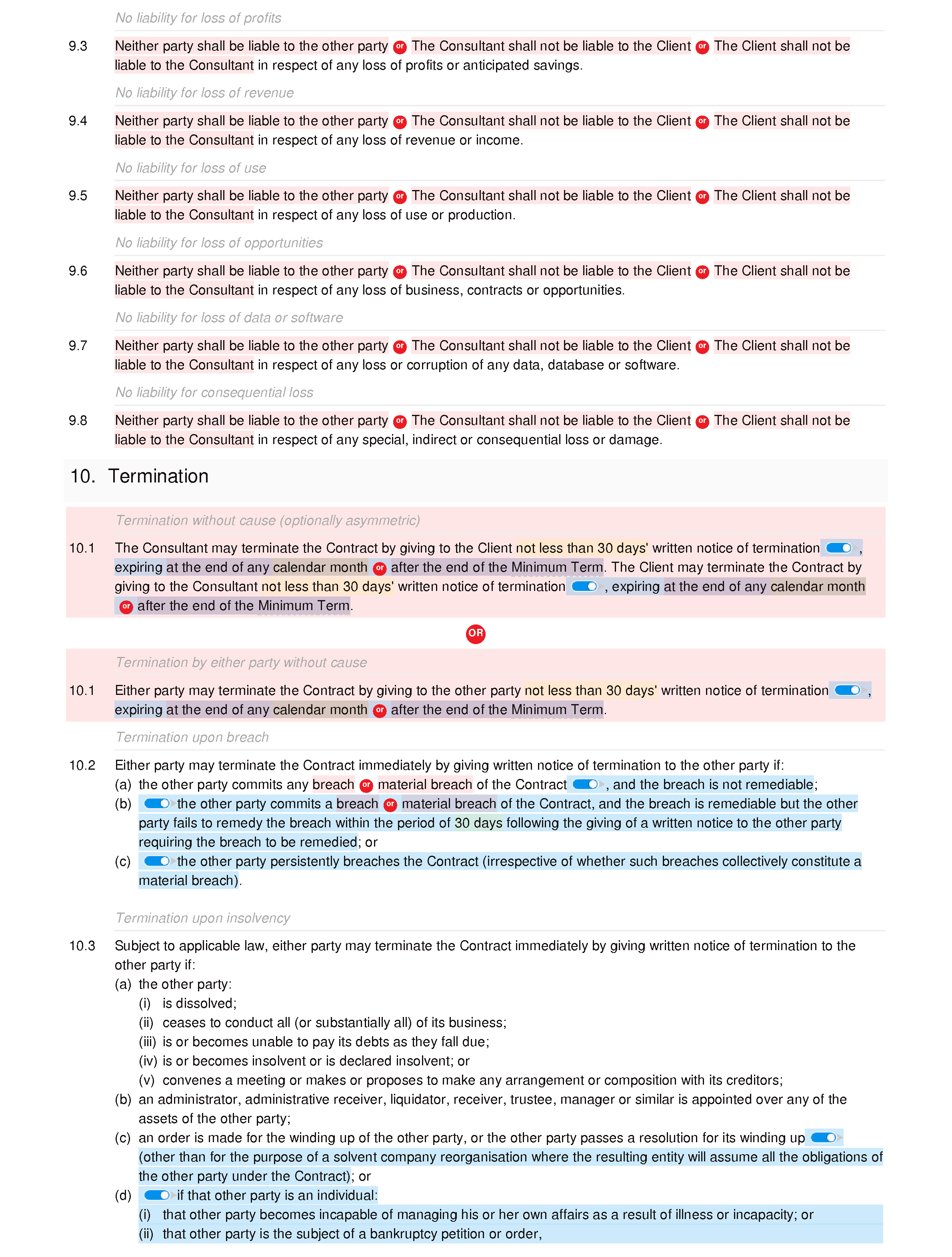 This is a shortened preview of the editor interface; once you create your instance you'll be able to edit the full document in our online editor.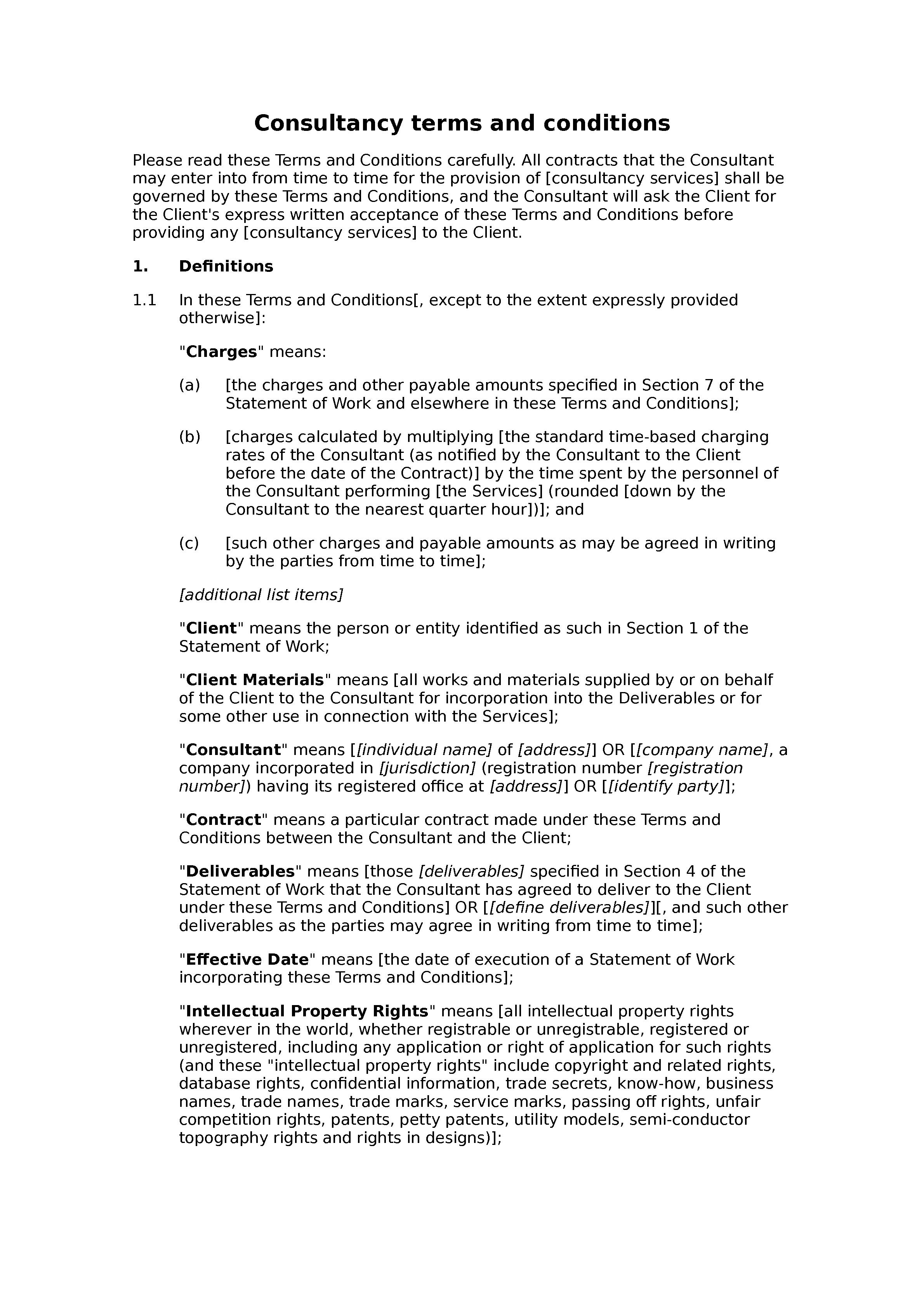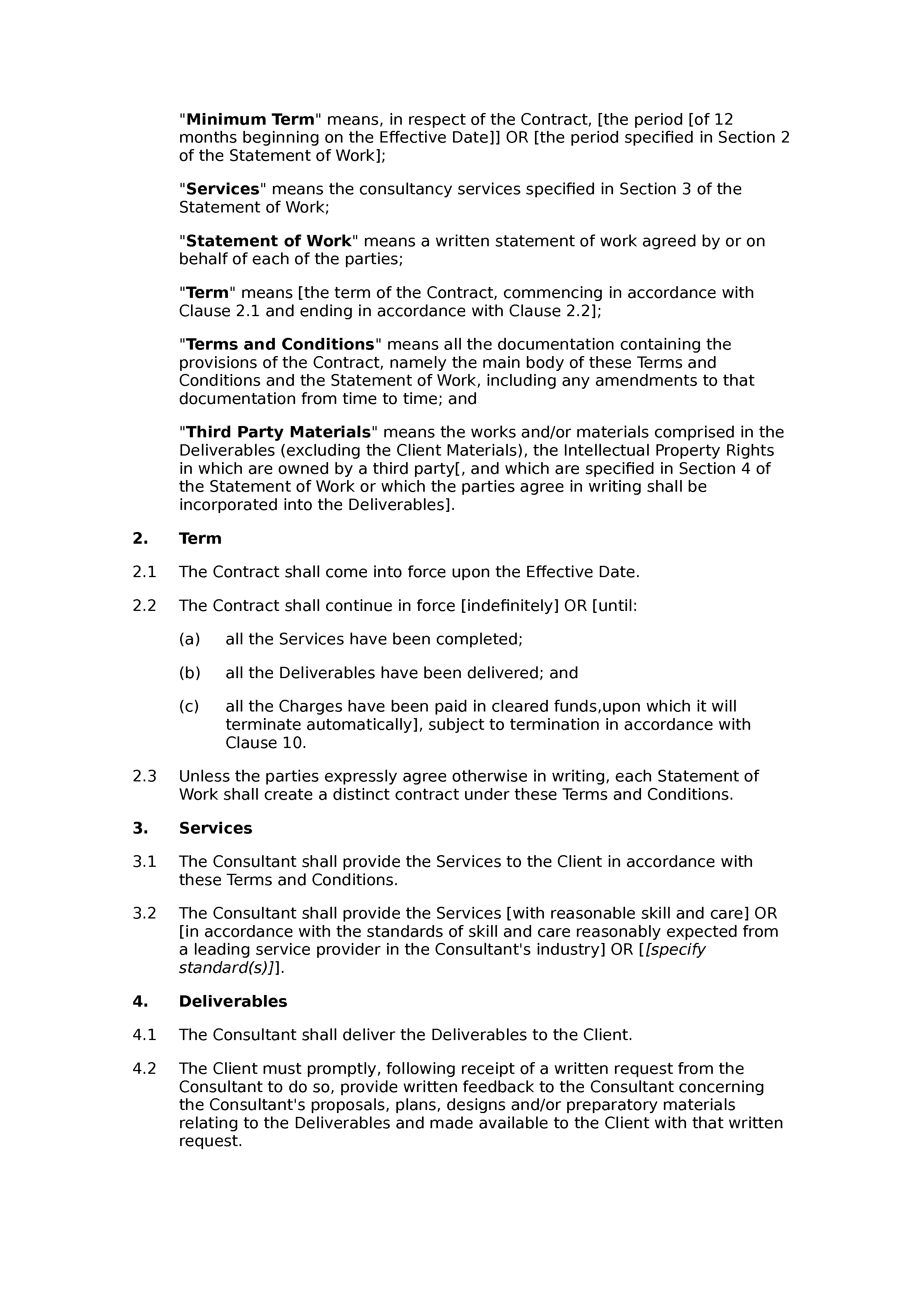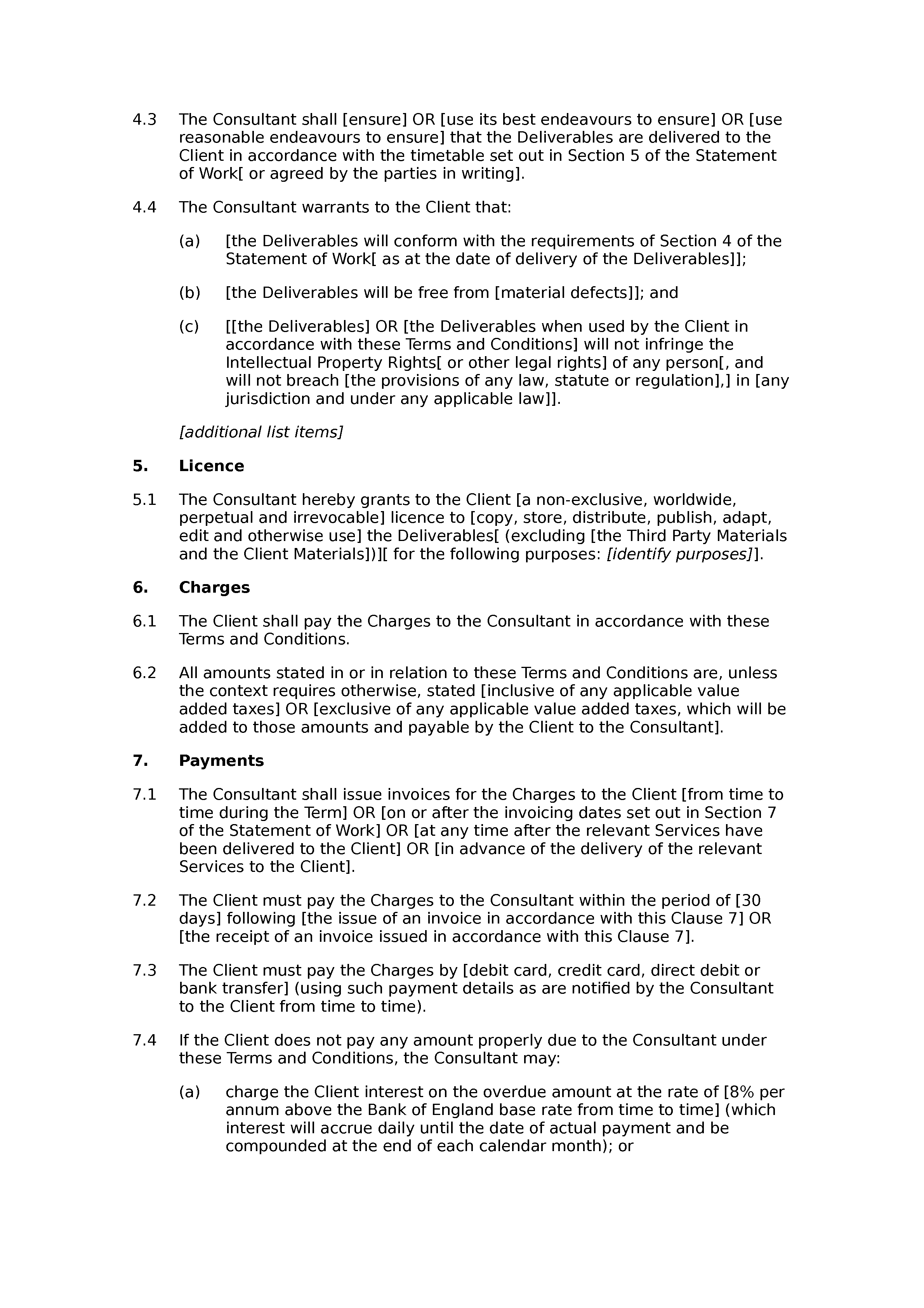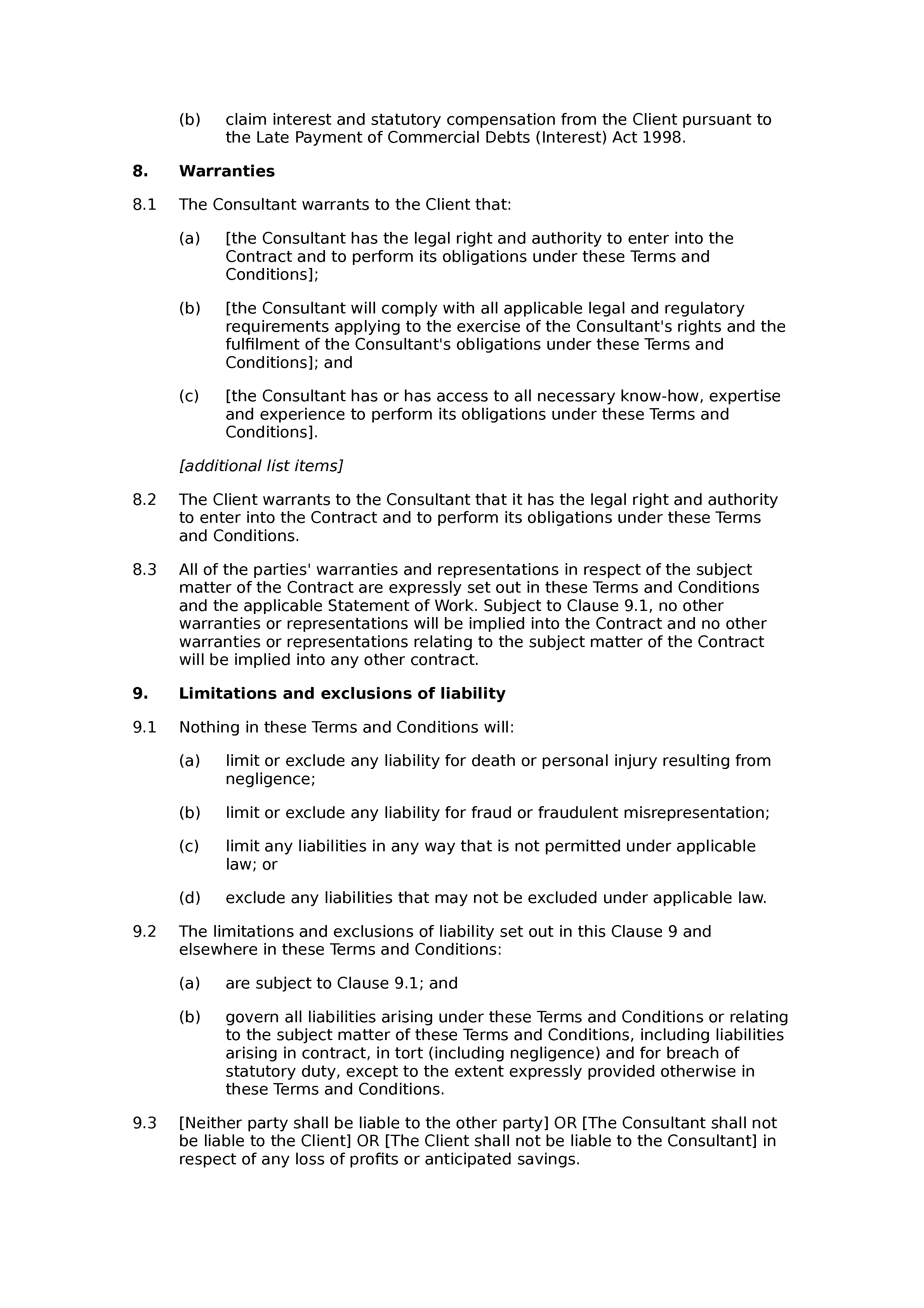 This is a shortened preview of the DOCX output; once you create your instance you'll be able to download the full document in PDF, HTML, RTF and/or DOCX (Microsoft Word) format.