Free medical information disclaimer
This is a medical disclaimer document, designed for use on a website publishing medical information, for the purpose of disclaiming liability - or rather attempting to disclaim liability - in relation to that information.
Such medical information may relate to disease, injury, drugs and other treatments, medical devices and/or health products.
The document asserts that the medical information does not amount to advice, and if advice is needed appropriate professional help should be sought. The document also asserts that no warranties or representations are given in respect of the medical information, and that the website operator should not be held liable if a user suffers any injury or loss after relying upon the medical information.
The disclaimer may be used independently or as part of a more general legal/contractual document.
NB the courts have many tools they can use to render disclaimers ineffective, and you should not rely upon any template disclaimer of liability without first taking professional advice.

Ask about this document
Free medical information disclaimer contents
Credit: docular credit; free documents licensing warning.
No advice: website contains general information; information is not advice.
No warranties: no representations or warranties in relation to information; no warranties in relation to availability or accuracy etc of information.
Medical assistance: medical information not alternative to advice; consult healthcare provider regarding specific medical questions; seek immediate attention for medical conditions; no delaying medical advice etc.
Interactive features: website includes interactive features; assistance through website may be incomplete; interactive feature assistance not advice.
Limits upon exclusions of liability: caveats to limits of liability.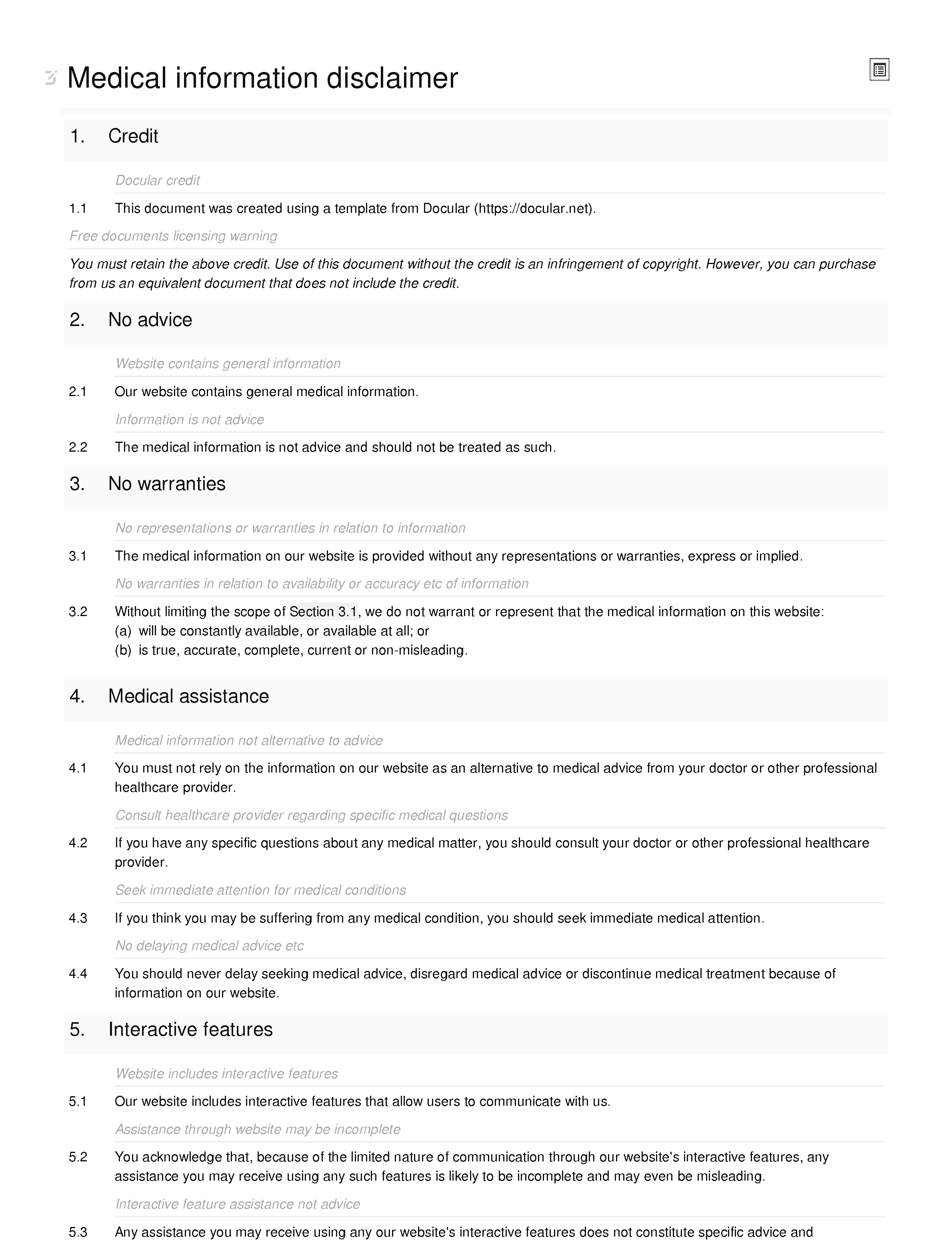 This is a shortened preview of the editor interface; once you create your instance you'll be able to edit the full document in our online editor.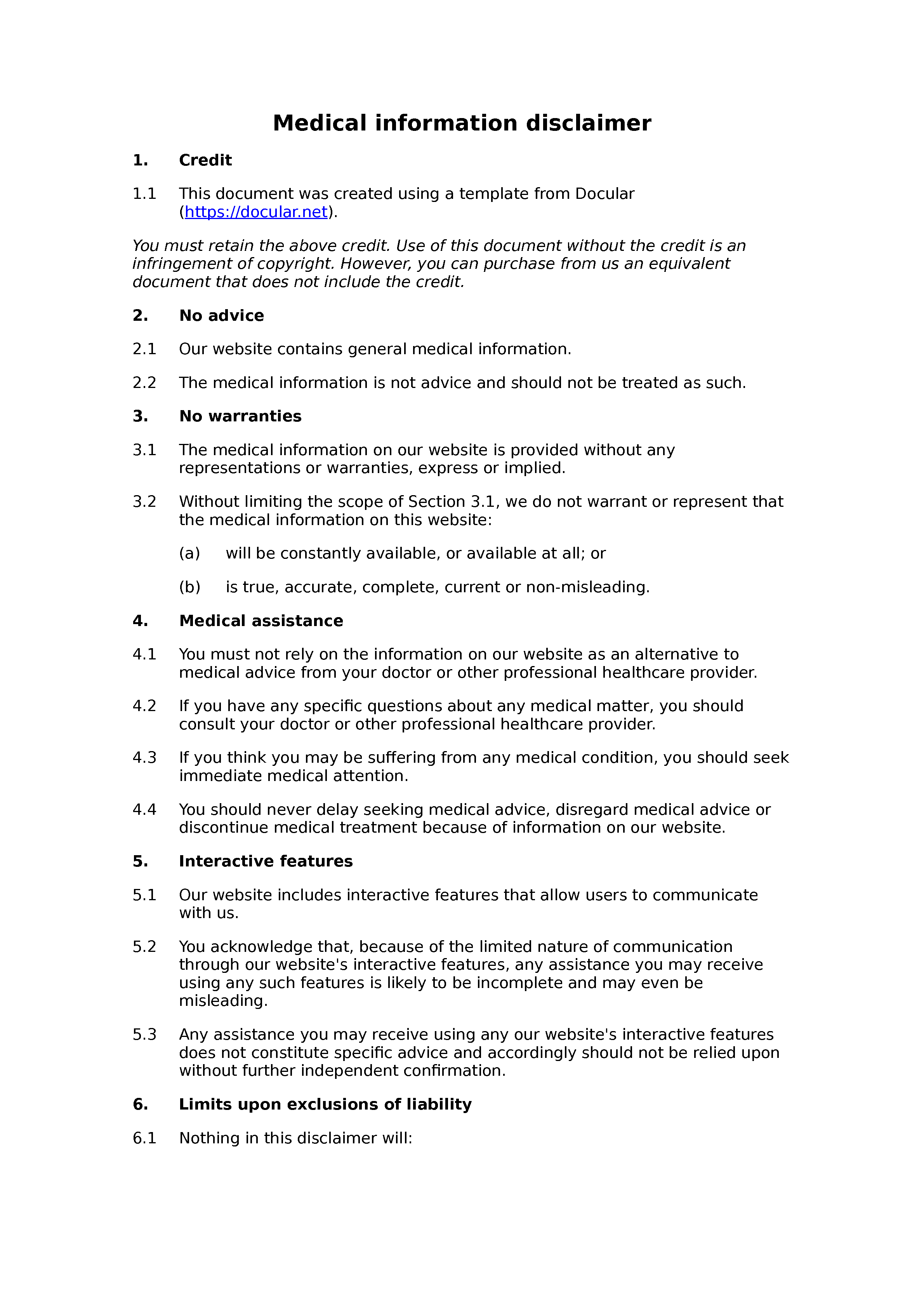 This is a shortened preview of the DOCX output; once you create your instance you'll be able to download the full document in PDF, HTML, RTF and/or DOCX (Microsoft Word) format.