Non-disclosure agreement (media concept)
If you are supplying an idea about a book, film, game or other media concept to a publisher or other media corporation, you may want to protect that idea using a non-disclosure agreement. This document has been designed for use in exactly this situation.
A confidentiality agreement is no guarantee that your ideas will not be misappropriated. Nonetheless, there are a number of good reasons for insisting upon such an agreement. First, it demonstrates to the disclosee that you are serious about protecting your rights. Second, it clarifies the subject matter and scope of the protection (or intended protection). And third, it may create enforceable rights in the event that you need to go to court.
This document is an adapted version of our unilateral non-disclosure agreement.

Ask about this document
Non-disclosure agreement (media concept) contents
Definitions: definitions.
Term: commencement of term; end of term.

Recipient

's confidentiality obligations: second party confidentiality undertaking (permitted purpose mandatory); disclosure of confidential information by second party to certain persons for permitted purpose; exceptions to second party's confidentiality obligations; disclosures of first party confidential information mandated by law etc; second party to stop using confidential information upon termination; second party to return or destroy confidential information following termination; second party confidentiality obligations after termination.
Intellectual property rights: no assignment of first party intellectual property rights; no licence or limited licence to use first party confidential information.
Warranties: first party warranty of authority; second party warranty of authority; exclusion of implied warranties and representations.

Recipient

indemnity: second party indemnifies first party upon breach.
Termination: termination by either party at will.
Effects of termination: surviving provisions upon termination; termination does not affect accrued rights.
General: no waiver; severability; variation written and signed; no assignment without written consent; no third party rights; caveats to limits of liability; entire agreement; governing law; exclusive jurisdiction.
Interpretation: statutory references; section headings not affecting interpretation; calendar month meaning; no ejusdem generis.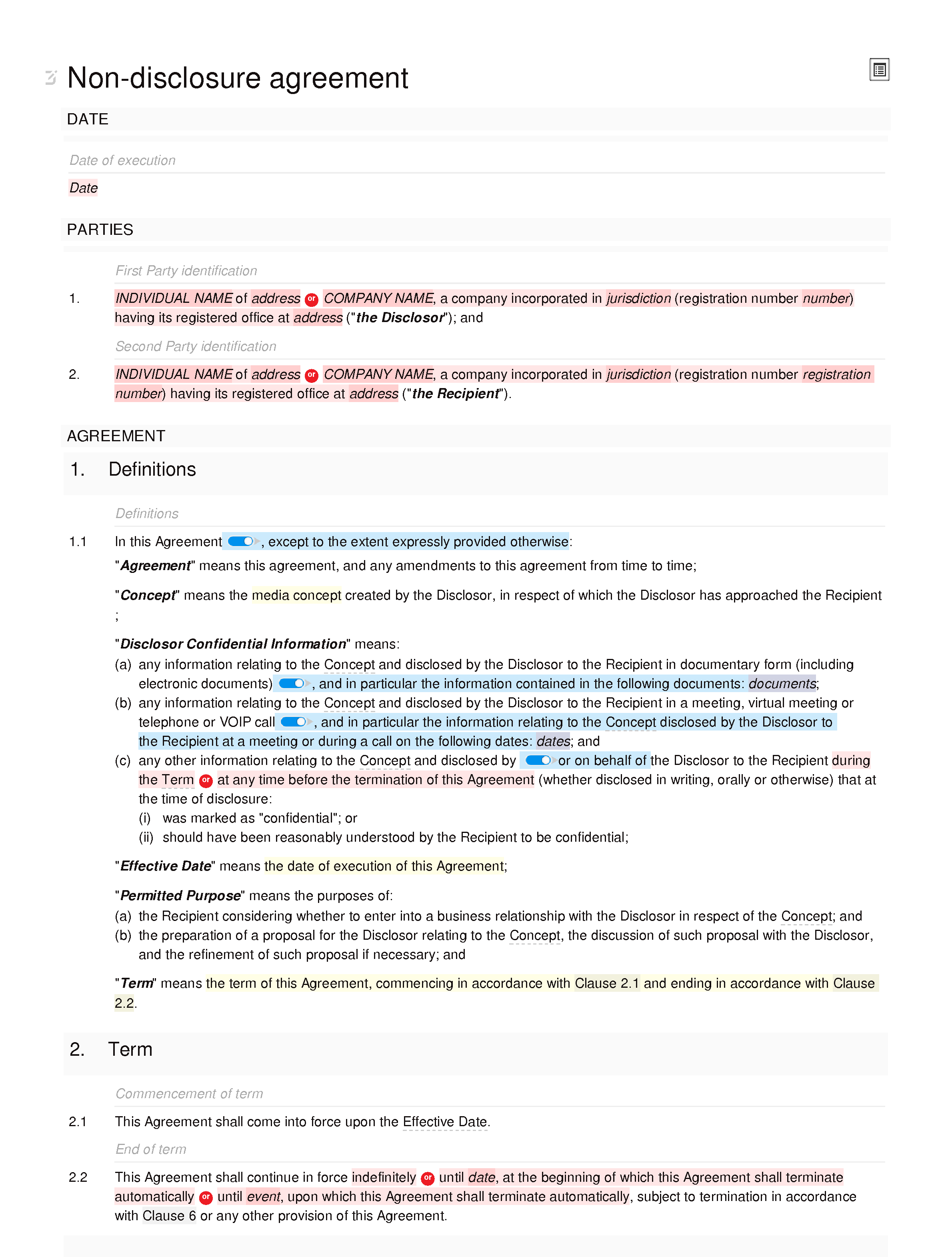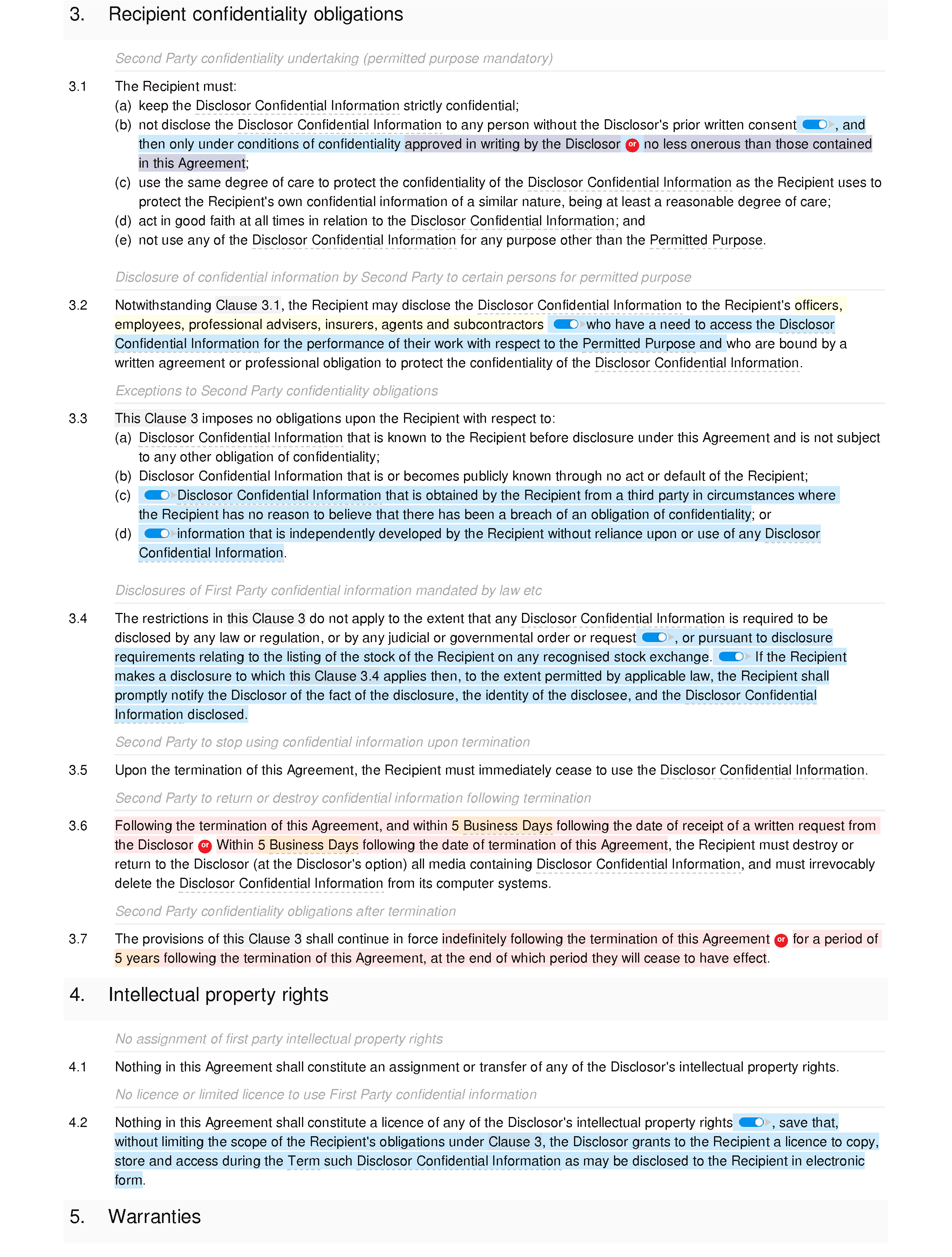 This is a shortened preview of the editor interface; once you create your instance you'll be able to edit the full document in our online editor.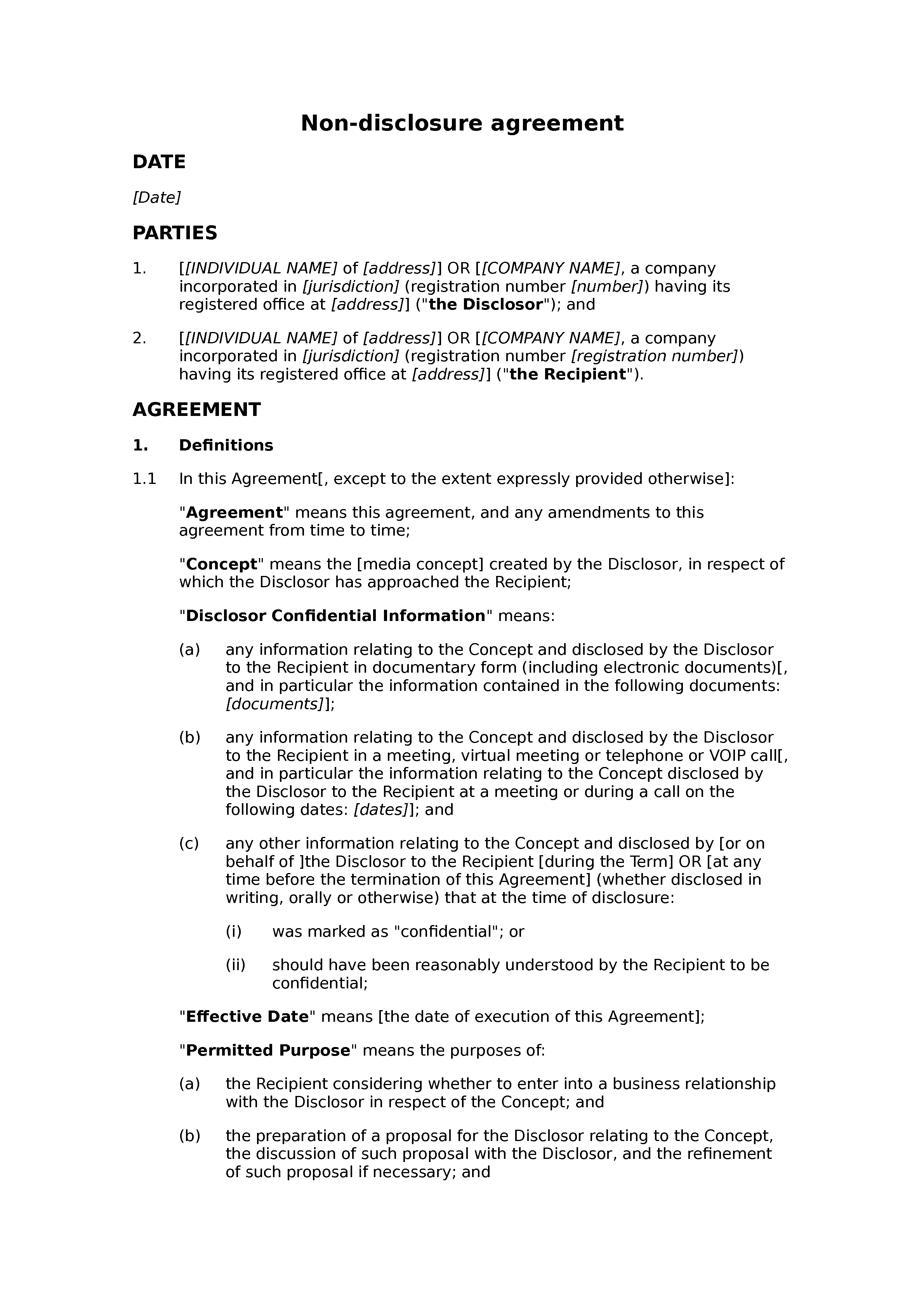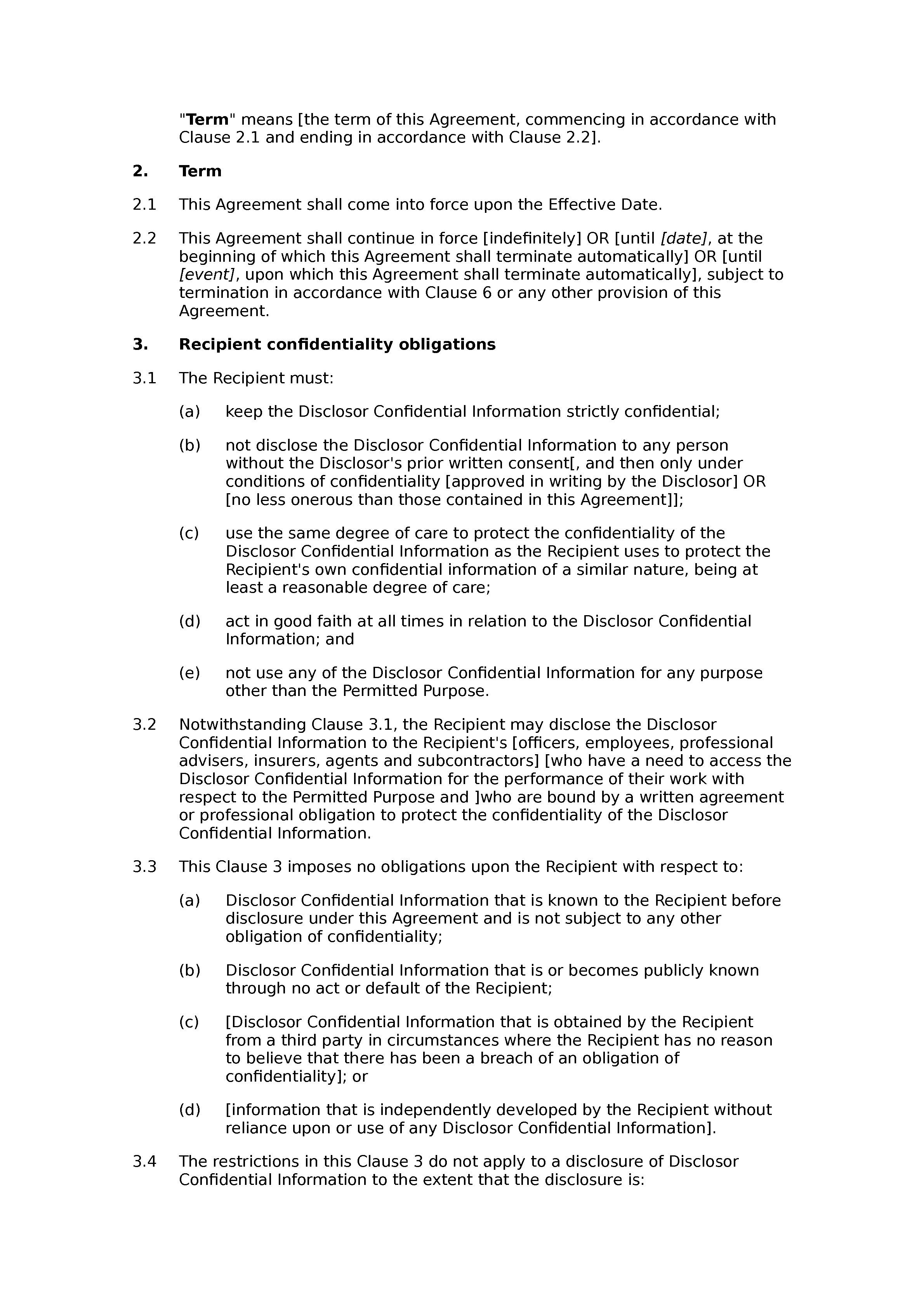 This is a shortened preview of the DOCX output; once you create your instance you'll be able to download the full document in PDF, HTML, RTF and/or DOCX (Microsoft Word) format.