Non-disclosure agreement (web design)
Web designers and developers need to know the details of a project before quoting; but their clients are often concerned about disclosing their business ideas without any form of legal protection. Those ideas usually need to be disclosed before a full web design or development contract has been executed, so the client cannot usually rely upon confidentiality clauses in the designer's or developers T&Cs of business.
That is where a specialist non-disclosure agreement can be useful, offering protection from the confidential information of clients whilst making it clear that the web designer or developer will not restricted from using its own or any public information.
This document is a variant of our one-way or unilateral NDA, designed for use in these particular circumstances.

Ask about this document
Non-disclosure agreement (web design) contents
Definitions: definitions.
Term: commencement of term; end of term.

Designer

's confidentiality obligations: second party confidentiality undertaking (permitted purpose mandatory); disclosure of confidential information by second party to certain persons for permitted purpose; exceptions to second party's confidentiality obligations; disclosures of first party confidential information mandated by law etc; second party to stop using confidential information upon termination; second party to return or destroy confidential information following termination; second party confidentiality obligations after termination.
Intellectual property rights: no assignment of first party intellectual property rights; no licence or limited licence to use first party confidential information.
Warranties: first party warranty of authority; second party warranty of authority; exclusion of implied warranties and representations.

Designer

indemnity: second party indemnifies first party upon breach.
Termination: termination by either party at will.
Effects of termination: surviving provisions upon termination; termination does not affect accrued rights.
General: no waiver; severability; variation written and signed; no assignment without written consent; no third party rights; caveats to limits of liability; entire agreement; governing law; exclusive jurisdiction.
Interpretation: statutory references; section headings not affecting interpretation; calendar month meaning; no ejusdem generis.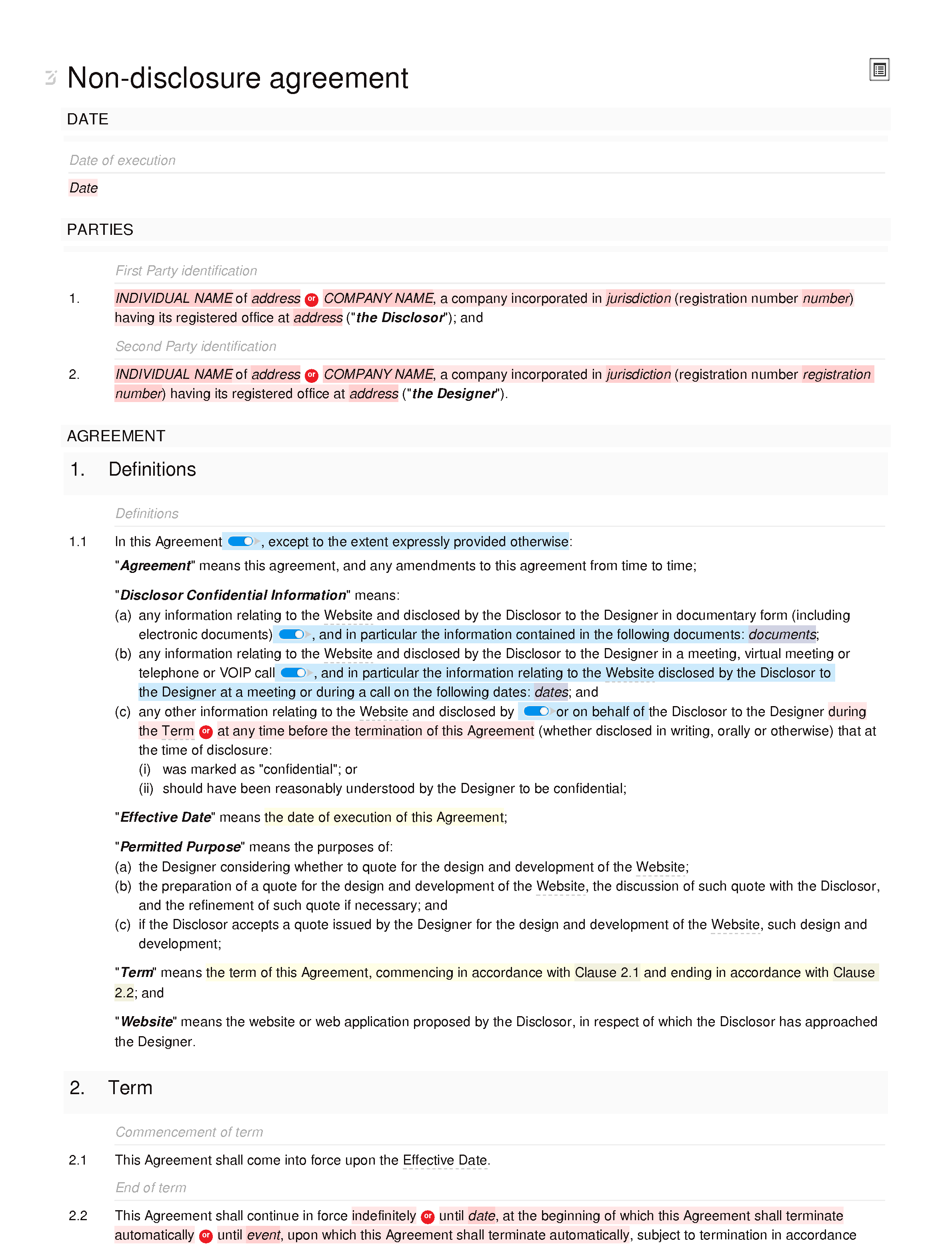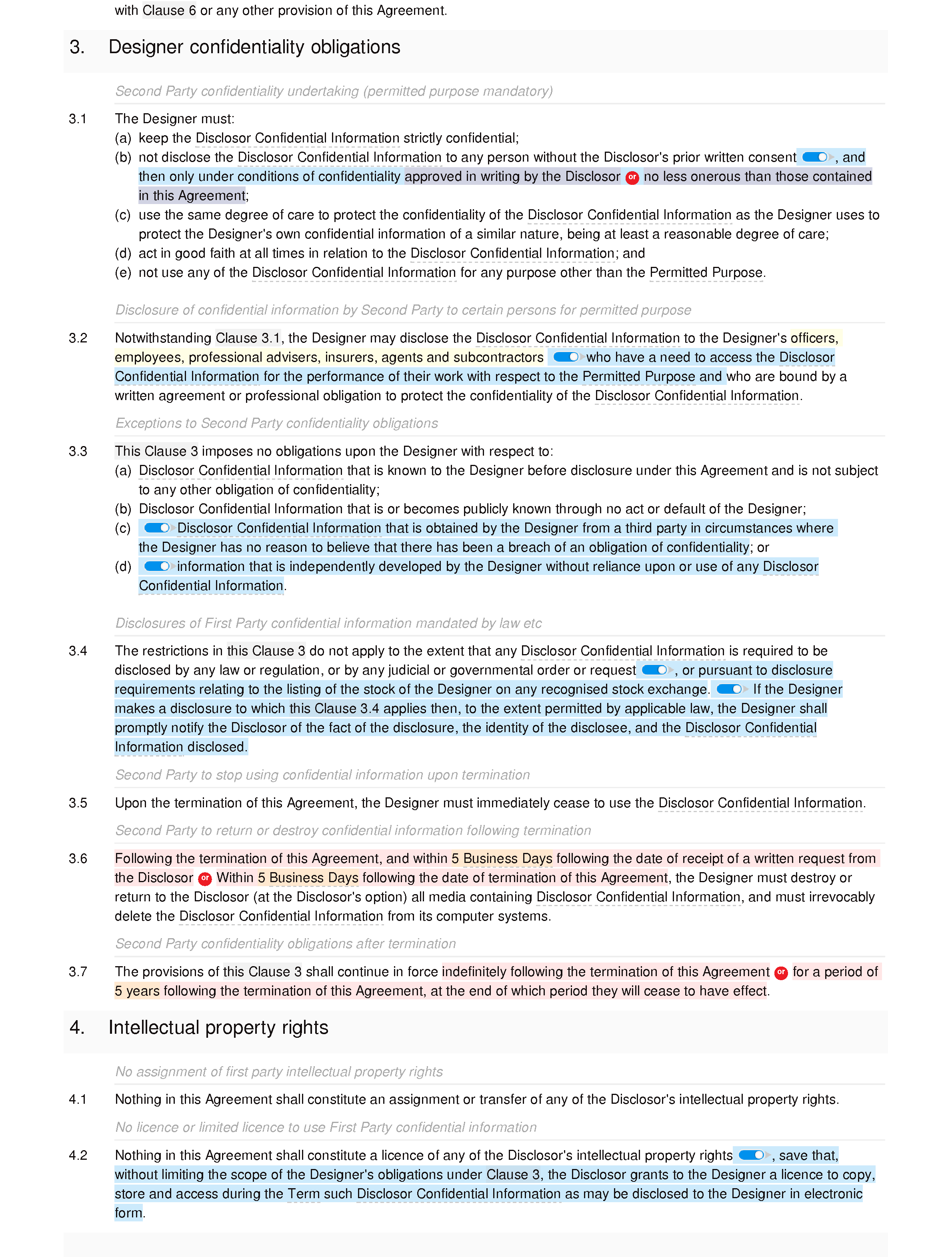 This is a shortened preview of the editor interface; once you create your instance you'll be able to edit the full document in our online editor.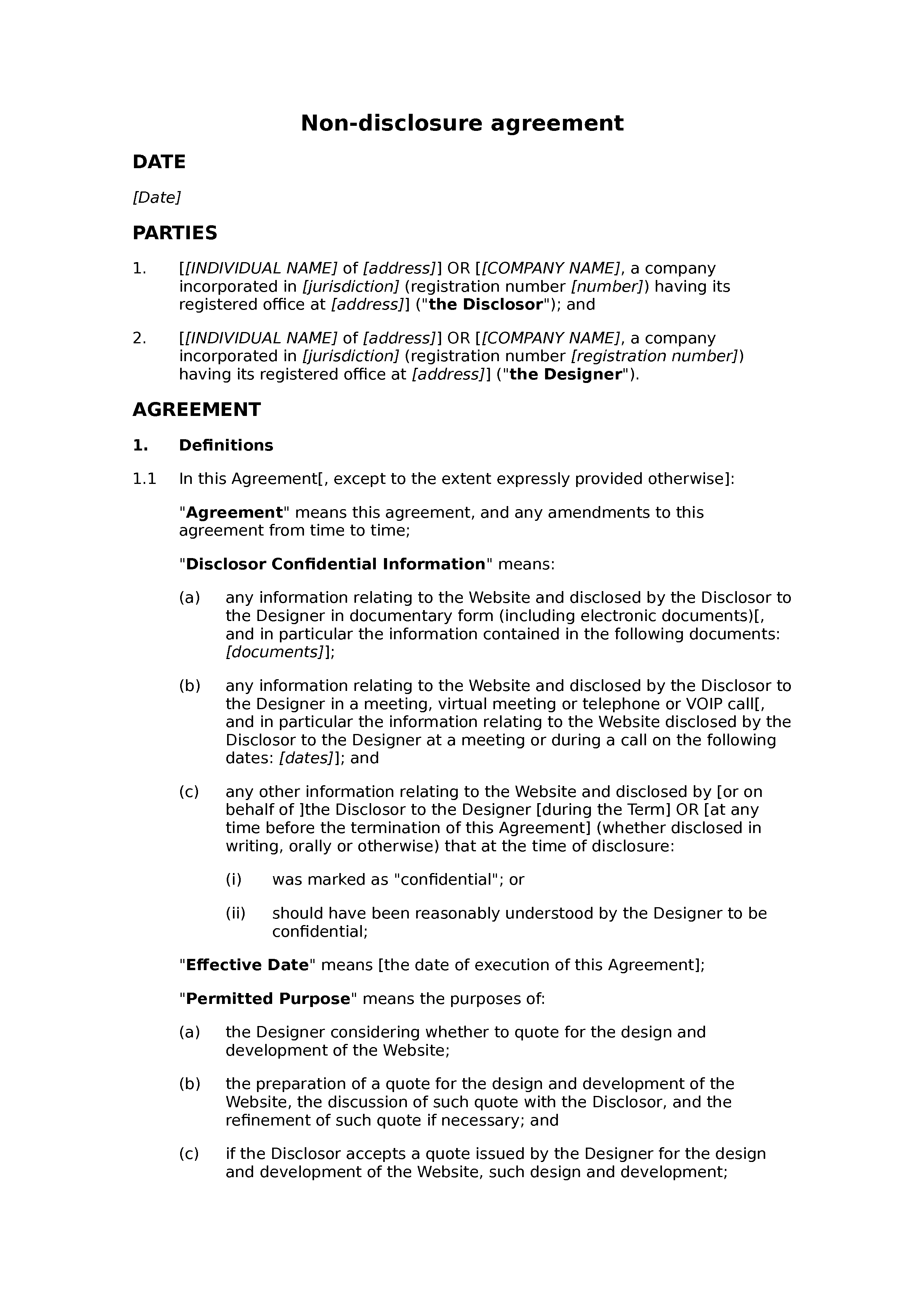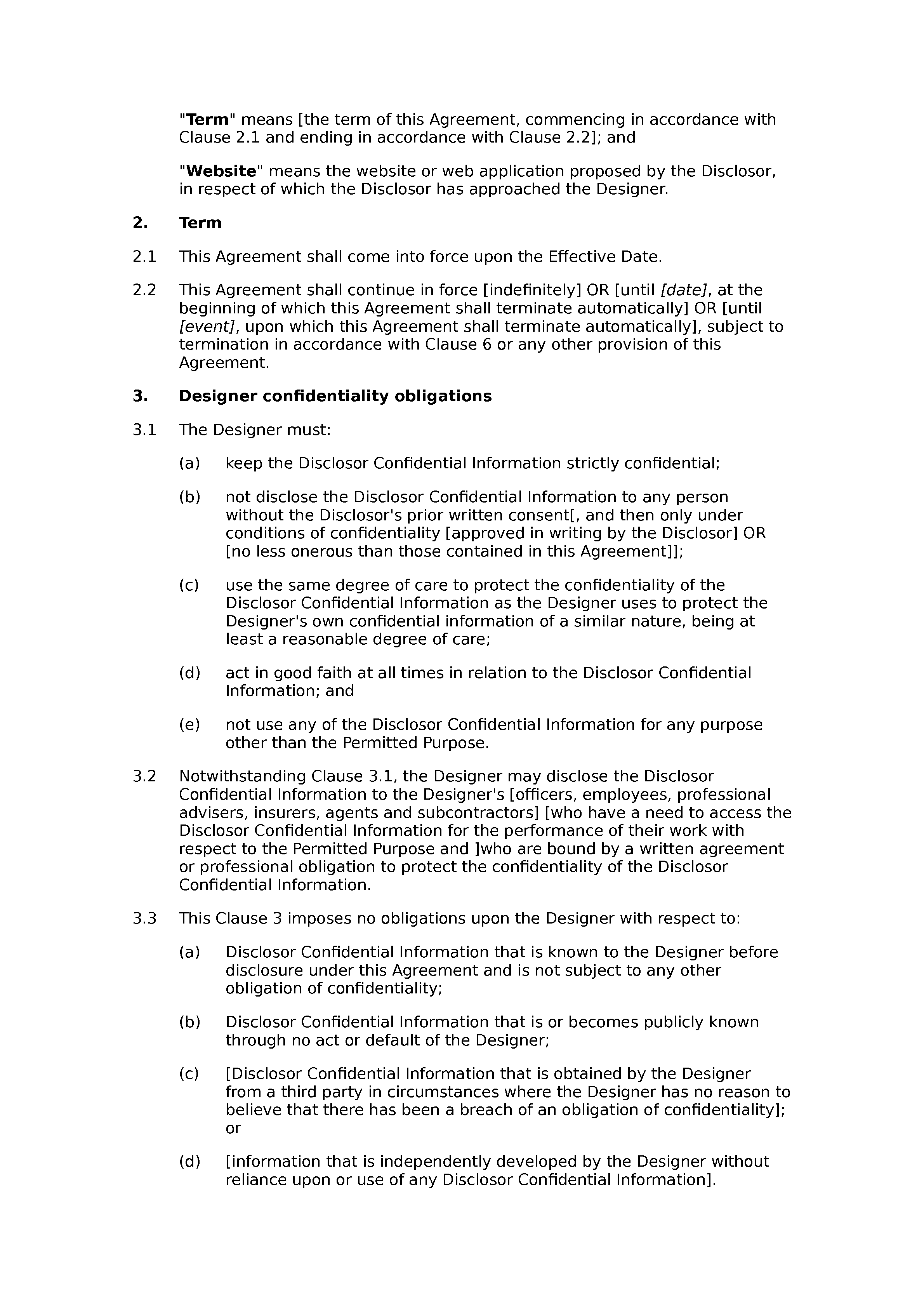 This is a shortened preview of the DOCX output; once you create your instance you'll be able to download the full document in PDF, HTML, RTF and/or DOCX (Microsoft Word) format.