Letter enclosing contract for signature
Even today, contracts are regularly sent out by post for signature. This document may be used to create a covering letter for contracts sent out in this way.
The letter assumes execution by signature, rather than execution as a deed. It also assumes that 2 copies of the contract are being sent, and that either: (i) both those copies have been signed by the sending party; or (ii) the receiving party will sign both copies, returning only one copy to the sending party, who will then counter-sign that copy.
In the letter, you may specify the date upon which the contract comes into force. This text should be consistent with any provisions of the contract relating to the time that the contract comes into force.
Optionally, you may also specify that if a signed copy of the contract is not received by the issuing party after a certain time, the offer to contract will lapse.

Ask about this document
Letter enclosing contract for signature contents
Enclosure of contract; signature and return of contract; retention of signed copy of contract; contract to come into force; signed contract received after designated period; questions about contract.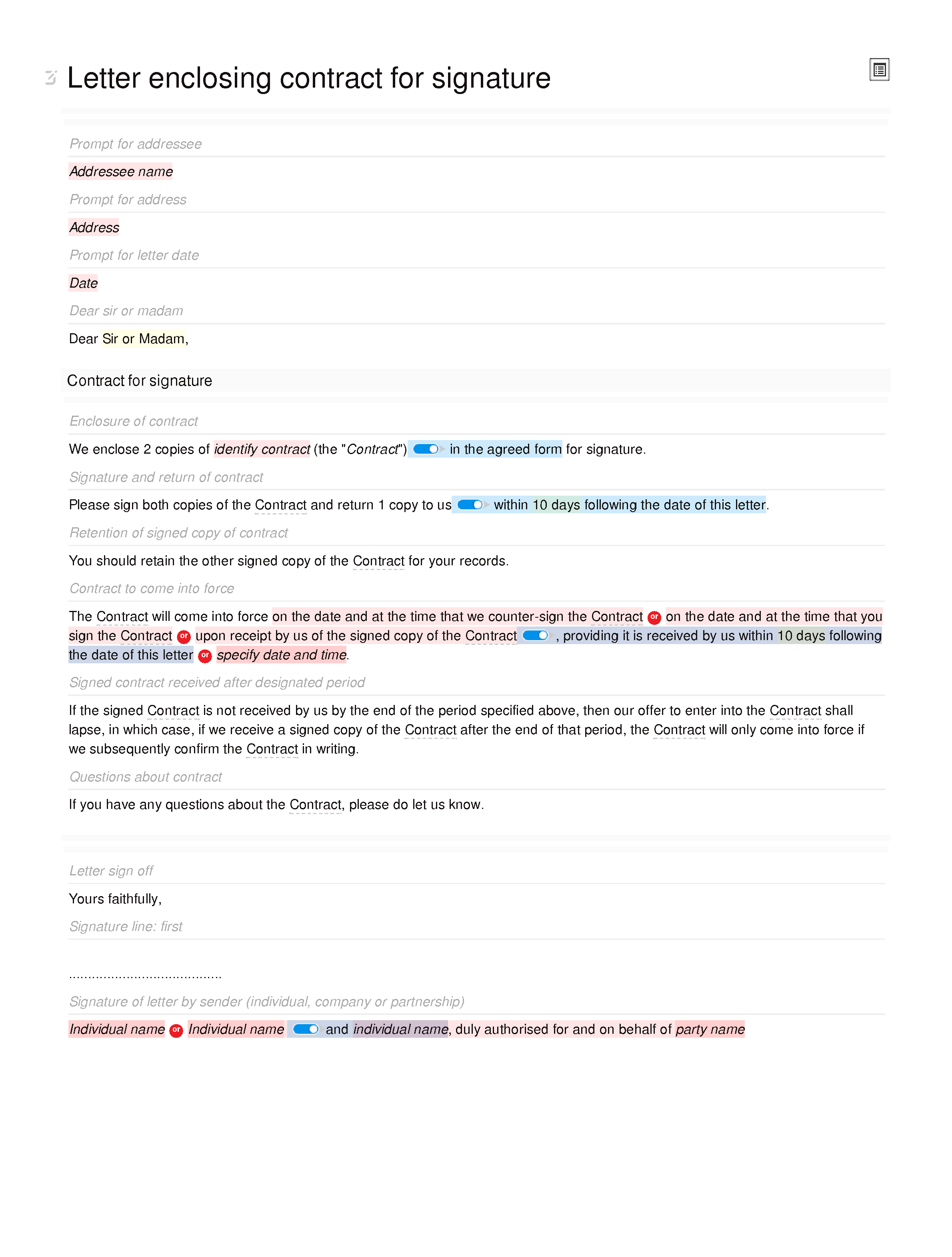 This is a shortened preview of the editor interface; once you create your instance you'll be able to edit the full document in our online editor.