Non-disclosure agreement (mutual, standard)
This is a mutual non-disclosure agreement (NDA) which protects the information of both parties. In many circumstances, businesses use mutual NDAs even where it is not certain that both parties will be supplying confidential information. There are two good reasons for doing this: first, it is often easier to agree the terms of a mutual document; second, if the other party does in fact want to supply confidential information further down the line, then it saves having to enter into a new agreement.
We also provide a more detailed ("premium") version of this mutual NDA. That more detailed version includes, in addition to the clauses in this document, clauses covering publicity, indemnification, personal data processing and contractual notices.

Ask about this document
Non-disclosure agreement (mutual, standard) contents
Definitions: definitions.
Term: commencement of term; end of term.
Confidentiality obligations: first party confidentiality undertaking; second party confidentiality undertaking; disclosure of confidential information to certain persons; exceptions to confidentiality obligations; disclosures of confidential information mandated by law etc; parties to stop using confidential information upon termination; parties to return or destroy confidential information following termination; confidentiality obligations after termination.
Warranties: first party warranty of authority; second party warranty of authority; exclusion of implied warranties and representations.
Termination: termination by either party at will.
Effects of termination: surviving provisions upon termination; termination does not affect accrued rights.
General: no waiver; severability; variation written and signed; no assignment without written consent; no third party rights; caveats to limits of liability; entire agreement; governing law; exclusive jurisdiction.
Interpretation: statutory references; section headings not affecting interpretation; calendar month meaning; no ejusdem generis.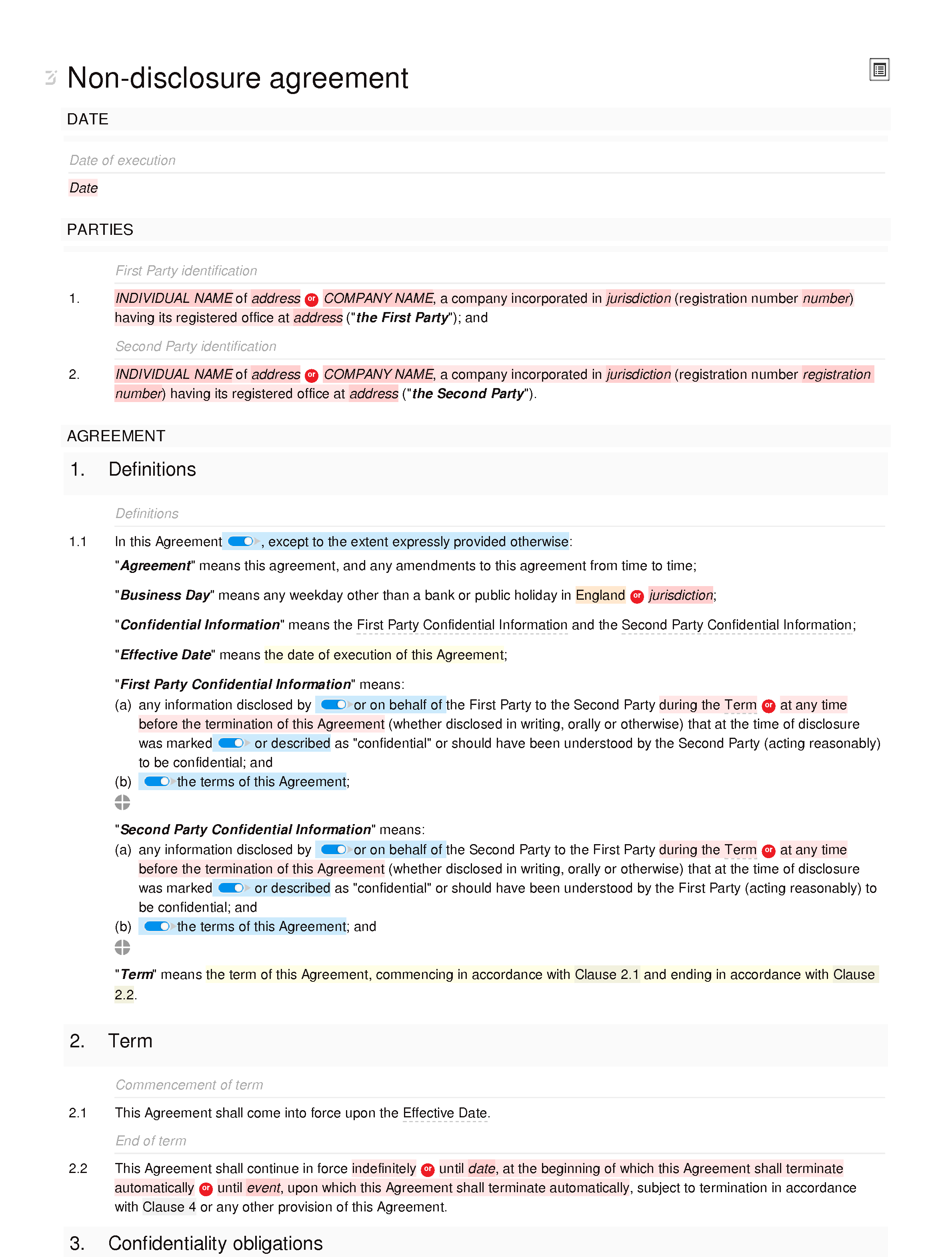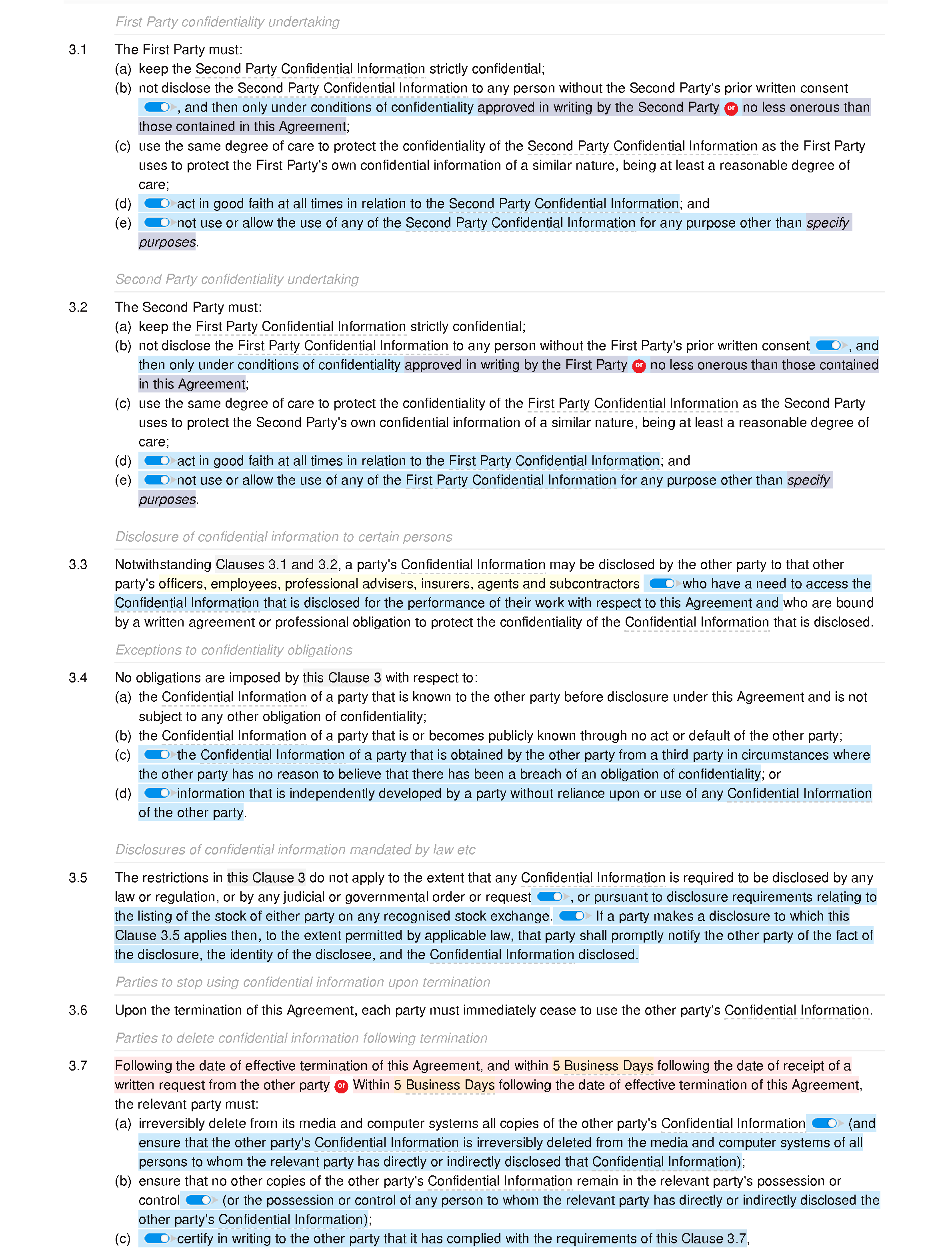 This is a shortened preview of the editor interface; once you create your instance you'll be able to edit the full document in our online editor.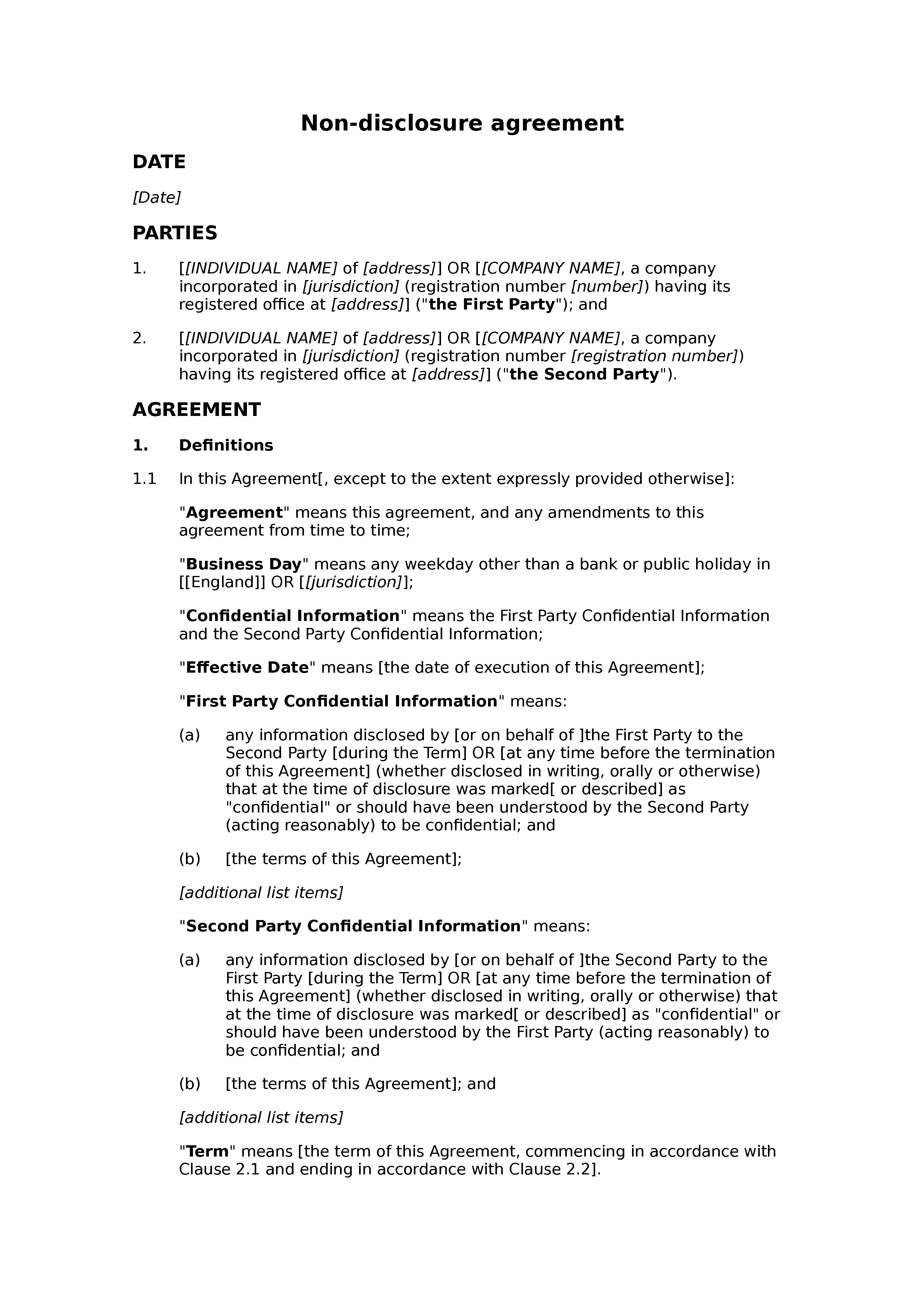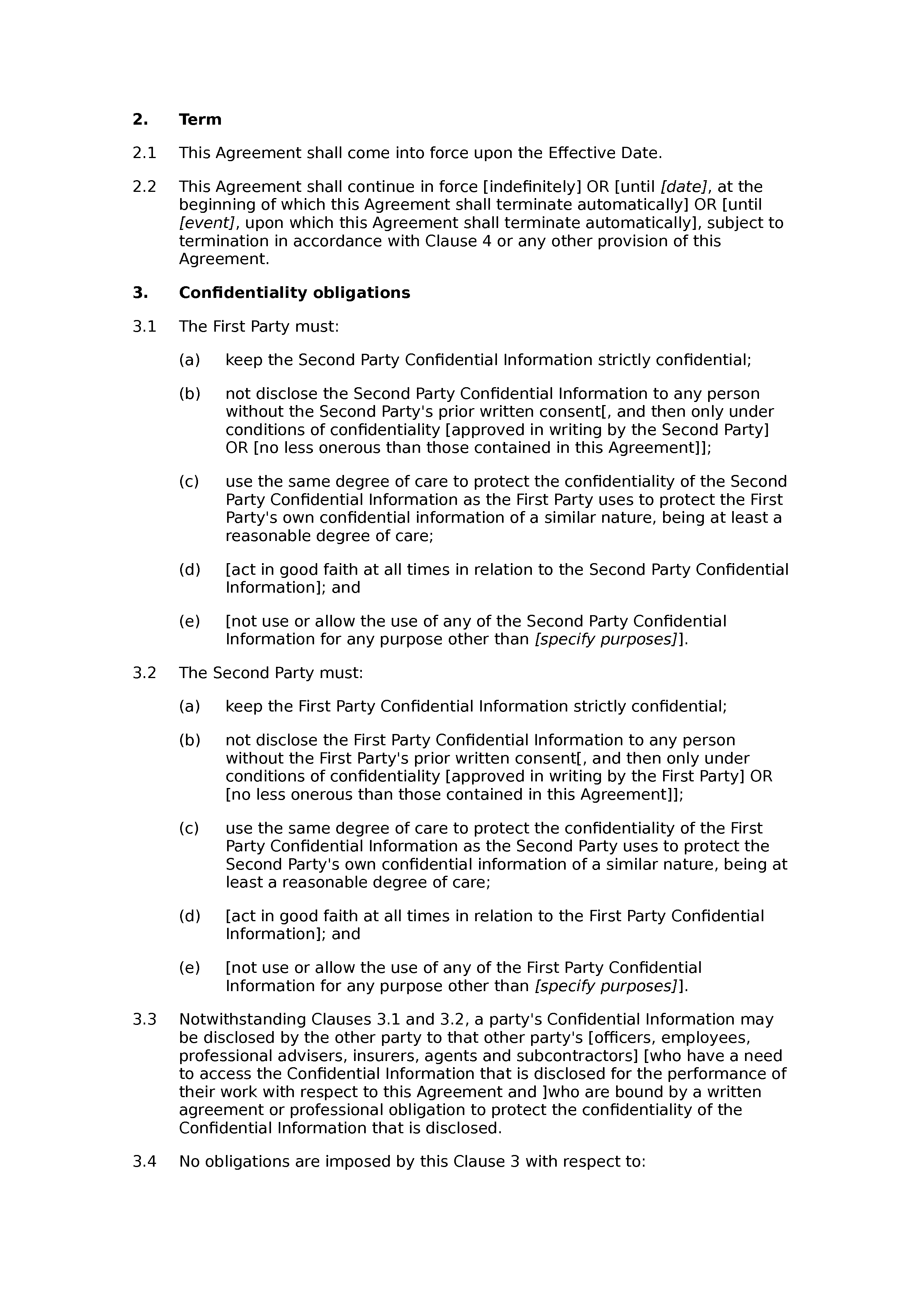 This is a shortened preview of the DOCX output; once you create your instance you'll be able to download the full document in PDF, HTML, RTF and/or DOCX (Microsoft Word) format.