Online non-disclosure agreement (unilateral)
This online non-disclosure agreement is intended to be published on a website. It is a unilateral agreement, protecting the confidential information disclosed by publishing organisation - but not the confidential information of other party. The other party can accept the agreement by completing and submitting an acceptance form published on the website, or you can define some alternative acceptance method.
In editing this non-disclosure agreement, you will need to identify the information that is to be protected. By default, this includes "any information disclosed by or on behalf of the Disclosor to the Recipient during the Term (whether disclosed in writing, orally or otherwise) that at the time of disclosure was marked or described as 'confidential' or should have been understood by the Recipient (acting reasonably) to be confidential".
You will also need to consider which specific obligations will apply in relation to the confidential information. You can choose to either limit or entirely prohibit further disclosures. You can also choose whether the recipient of the confidential information will be subject to a general obligation to act in good faith, and whether the recipient will be prohibited from using the information for any purpose other than the purpose identified in the agreement.

Ask about this document
Online non-disclosure agreement (unilateral) contents
Definitions: definitions.
Term: commencement of term; end of term.

Recipient

's confidentiality obligations: second party confidentiality undertaking; disclosure of confidential information by second party to certain persons; exceptions to second party's confidentiality obligations; disclosures of first party confidential information mandated by law etc; second party to stop using confidential information upon termination; second party to return or destroy confidential information following termination; second party confidentiality obligations after termination.
Warranties: first party warranty of authority; second party warranty of authority; exclusion of implied warranties and representations.
Termination: termination by either party at will.
Effects of termination: surviving provisions upon termination; termination does not affect accrued rights.
General: no waiver; severability; variation written and signed; no assignment without written consent; no third party rights; caveats to limits of liability; entire agreement; governing law; exclusive jurisdiction.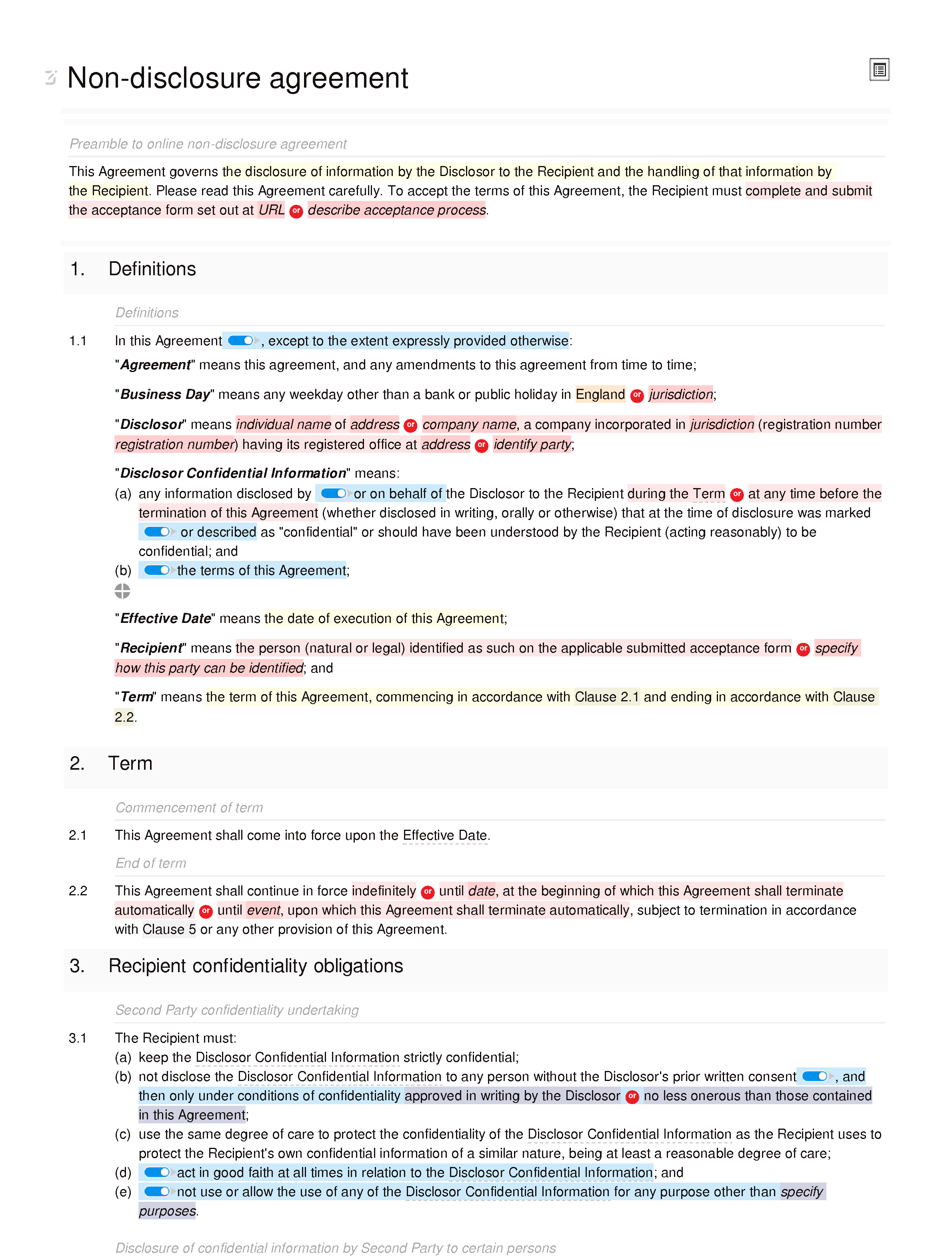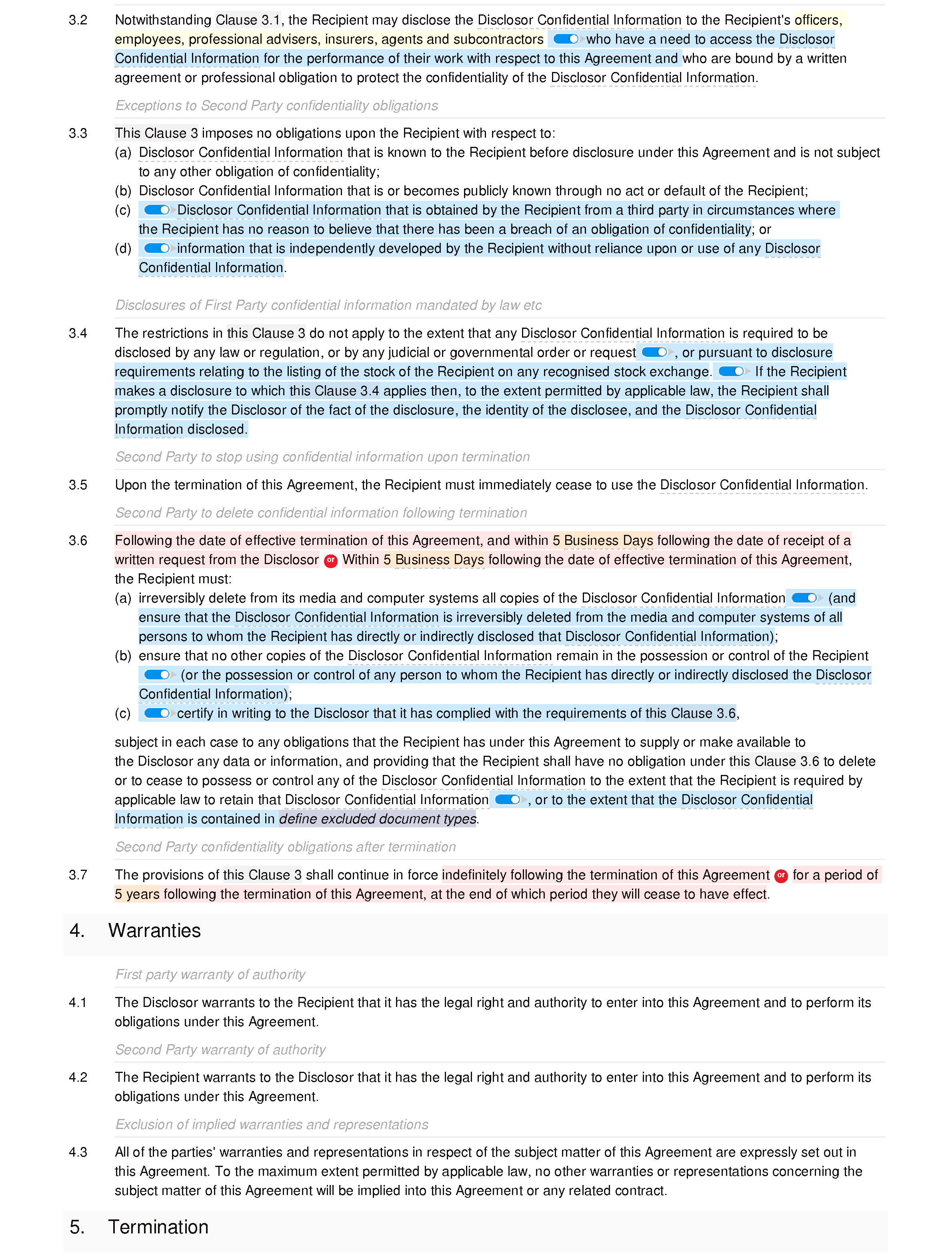 This is a shortened preview of the editor interface; once you create your instance you'll be able to edit the full document in our online editor.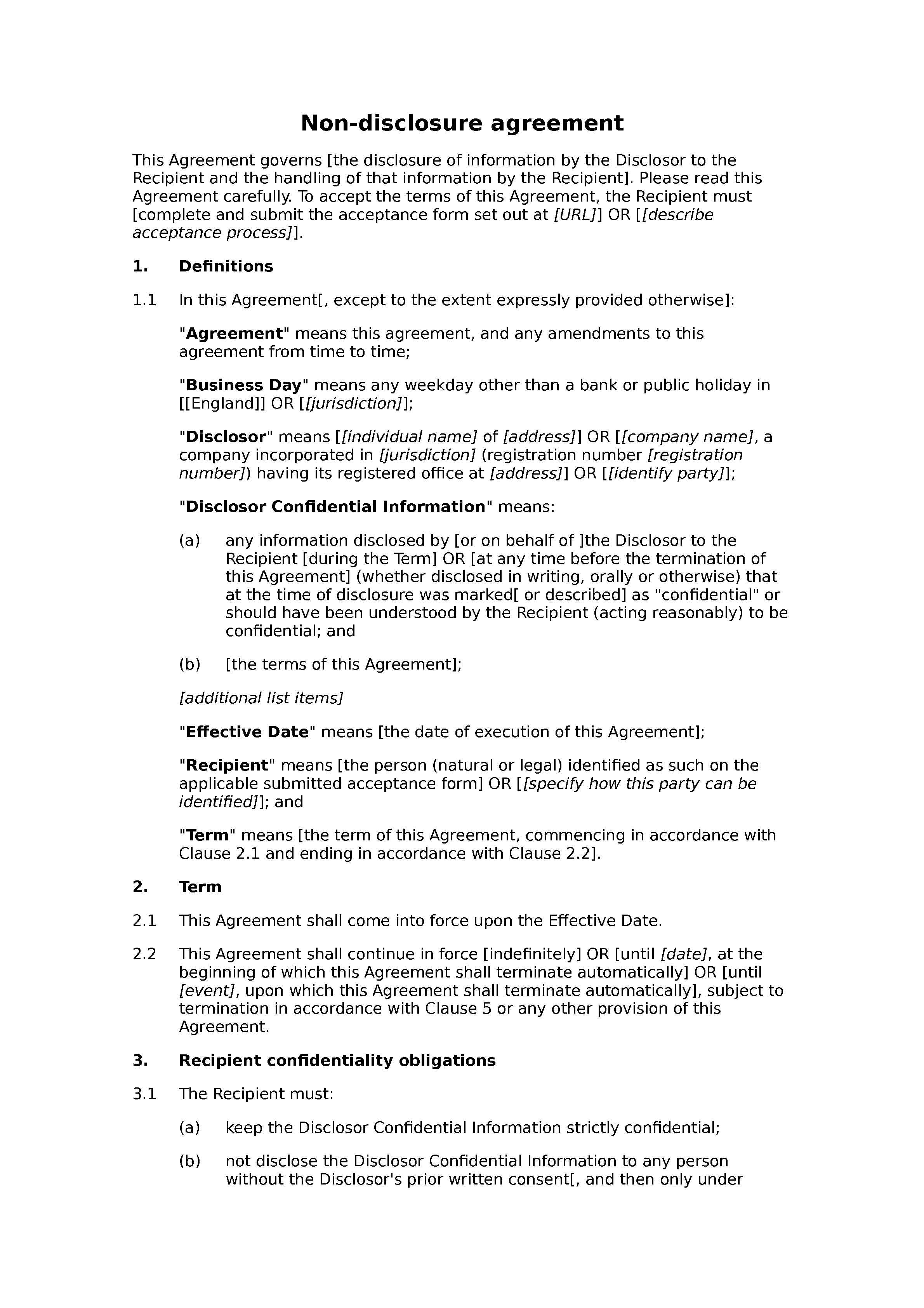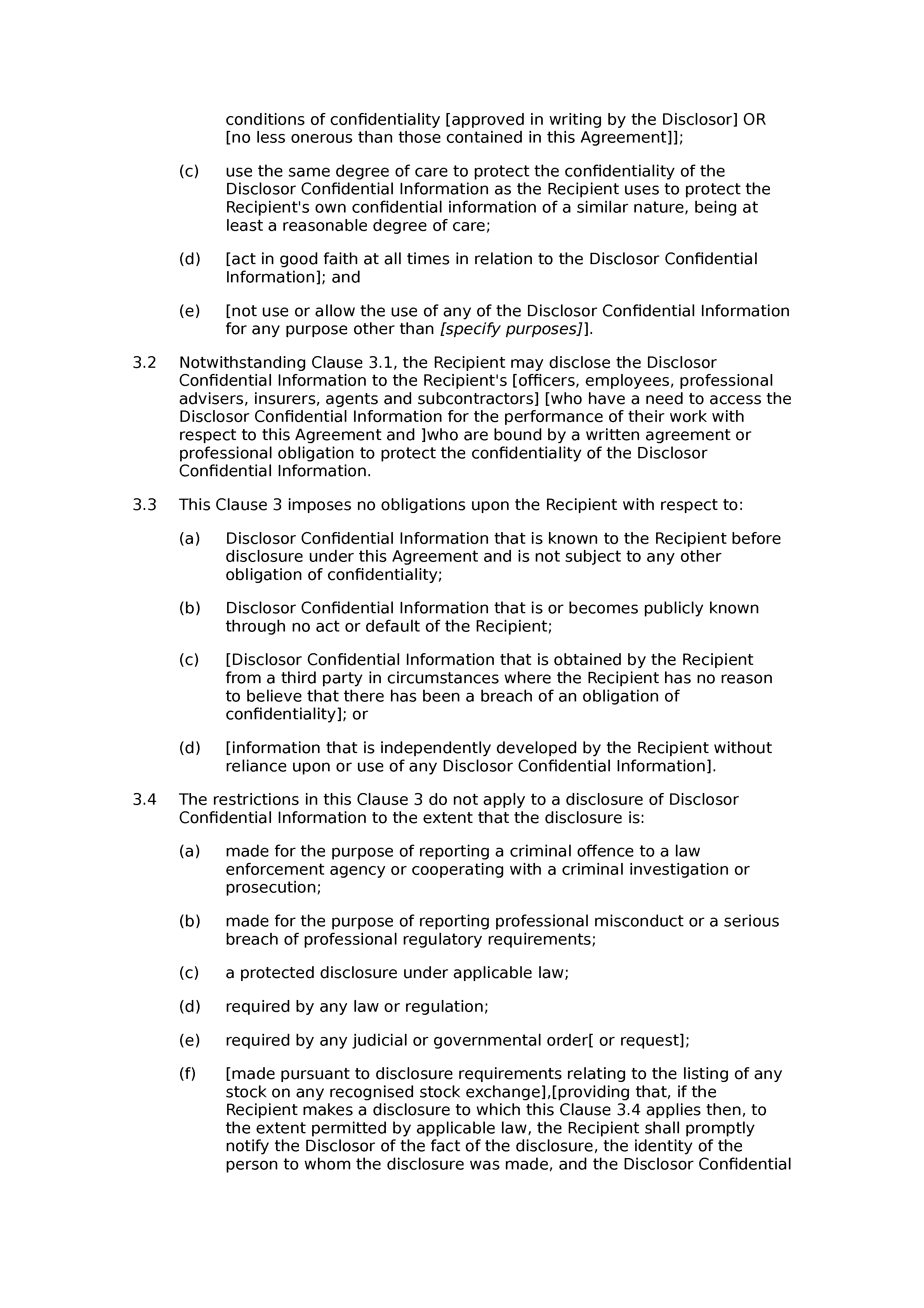 This is a shortened preview of the DOCX output; once you create your instance you'll be able to download the full document in PDF, HTML, RTF and/or DOCX (Microsoft Word) format.