Newsletter disclaimer
This is a disclaimer template for newsletters.
There are two main strands to the disclaimer. First, there are provisions relating to intellectual property rights in the newsletter. Second, there are provisions relating to liability.
The intellectual property rights provisions include a copyright notice, a specification of the rights to use the newsletter, a set of prohibitions on misuse, and provisions covering licence breaches.
The liability provisions include an assertion that the newsletter does not contain advice - with special mention of legal, medical and financial advice - along with a disclaimer of the accuracy and completeness of the information in the disclaimer. They also include a set of standard liability limitations and a cap on liability.

Ask about this document
Newsletter disclaimer contents
Copyright notice: copyright details; intellectual property rights reserved (newsletter).
Licence to use newsletter: licence to use newsletter; prohibitions on use of newsletter; retention of newsletter copyright etc notices; rights granted by document are personal; licence terminates upon breach; actions on termination of newsletter licence.
No advice: newsletter contains information not advice; no reliance on information in the newsletter; newsletter and medical attention; no legal advice in newsletter.
Limited warranties: accuracy of newsletter content; exclusion of warranties etc in relation to newsletter.
Limitations and exclusions of liability: caveats to limits of liability; interpretation of limits of liability; no liability for force majeure; no liability for business losses; no liability for loss of data or software; no liability for consequential loss; aggregate liability cap under document.
Trade marks: trade mark ownership; third party trade marks in newsletter.
Law and jurisdiction: governing law; jurisdiction.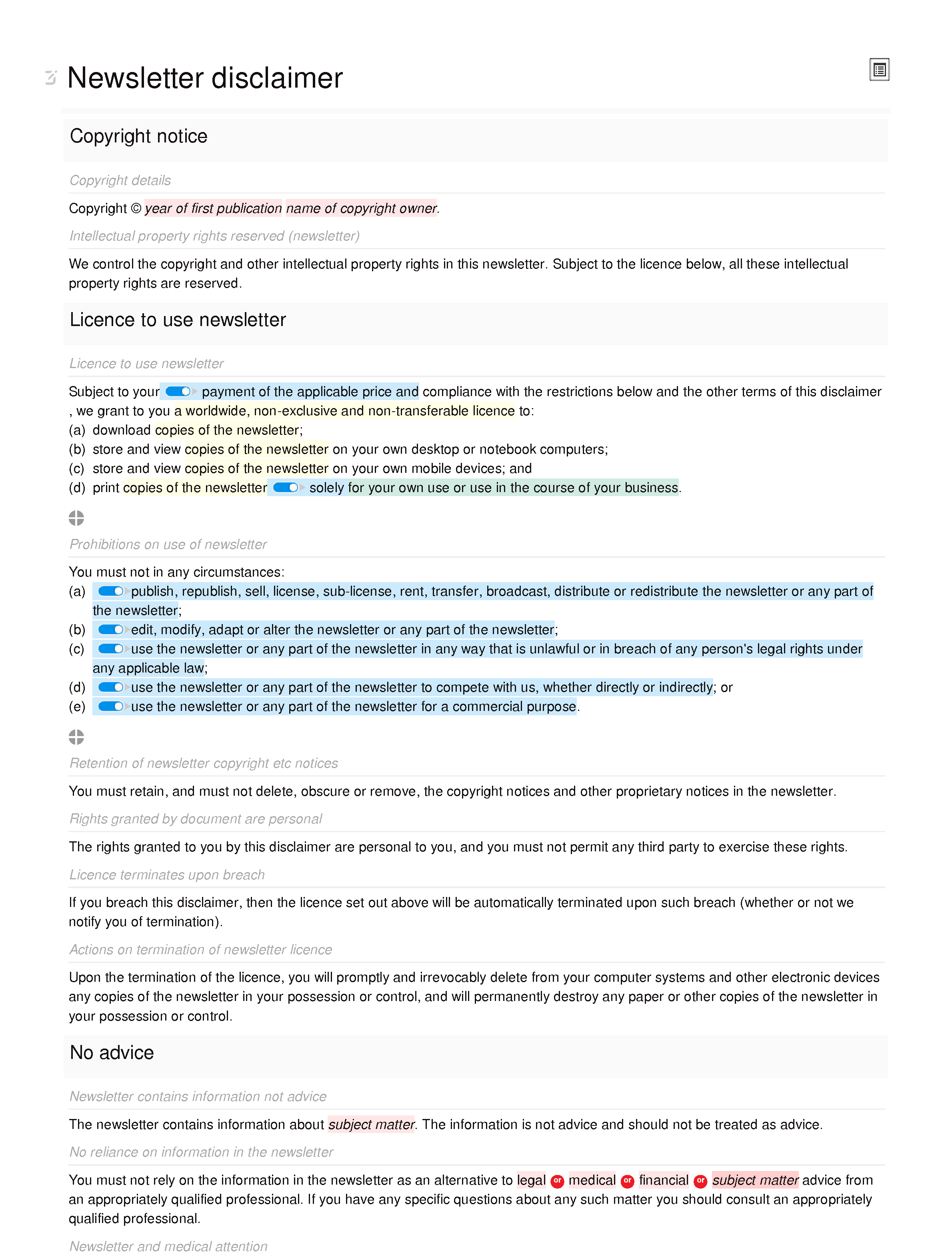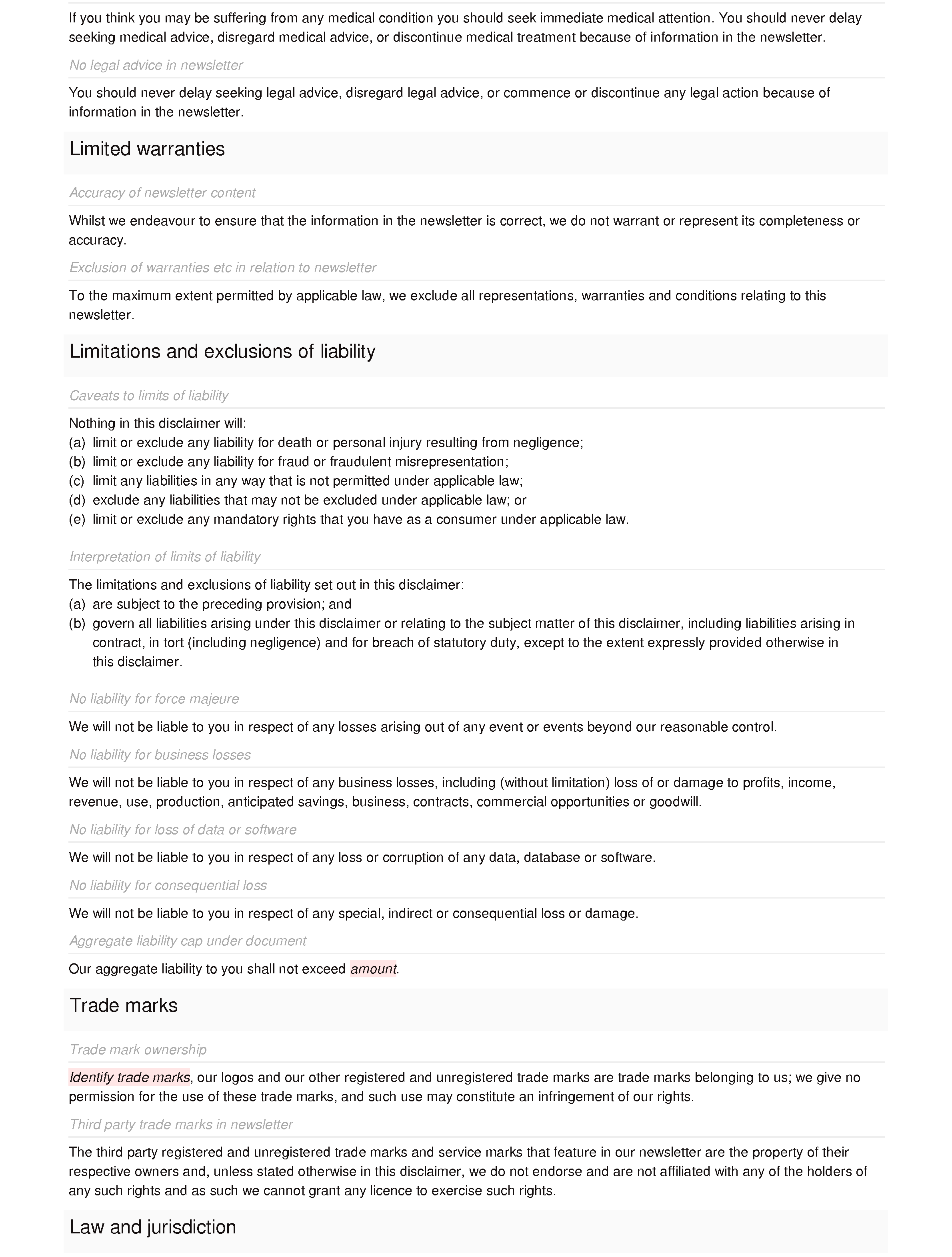 This is a shortened preview of the editor interface; once you create your instance you'll be able to edit the full document in our online editor.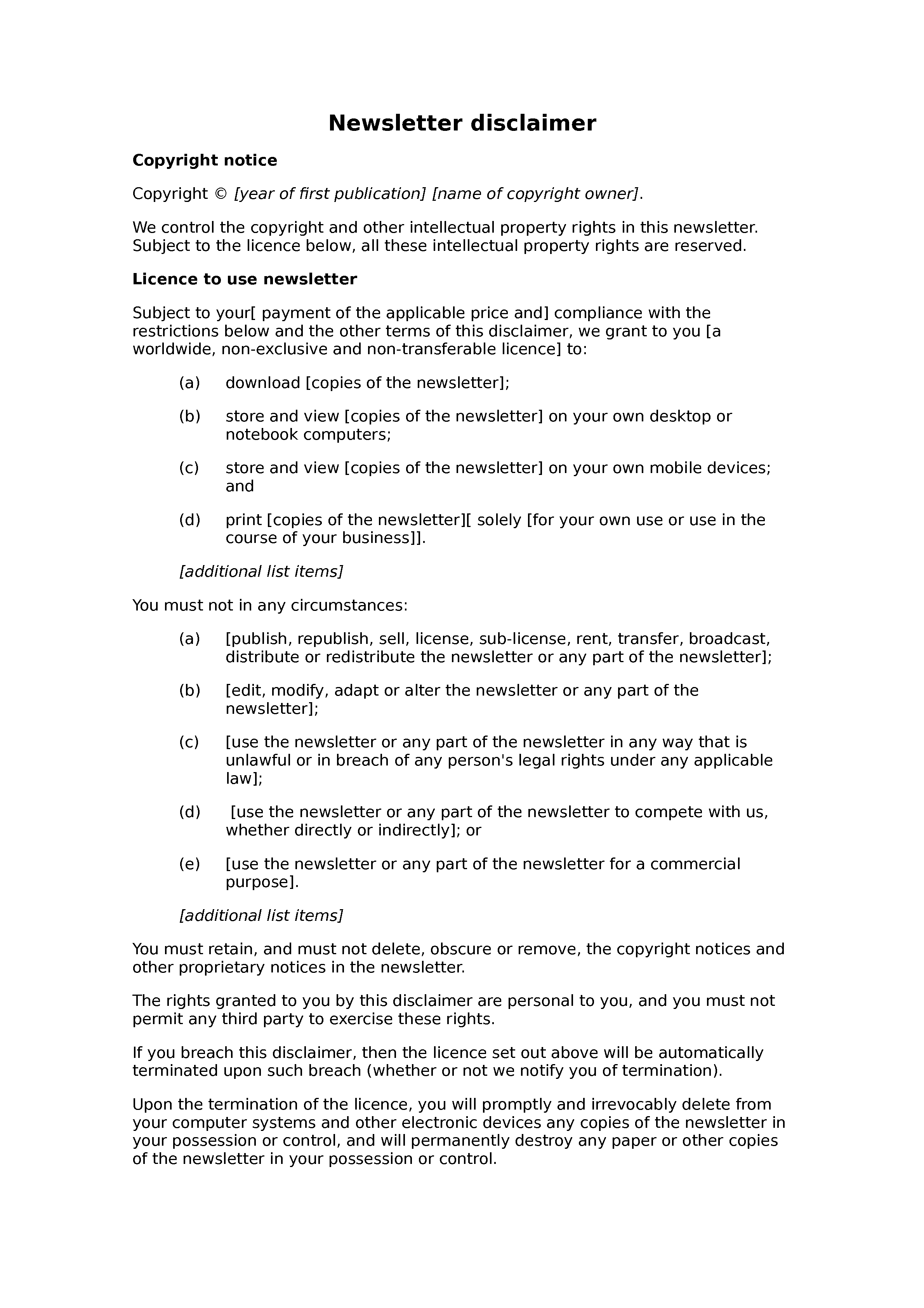 This is a shortened preview of the DOCX output; once you create your instance you'll be able to download the full document in PDF, HTML, RTF and/or DOCX (Microsoft Word) format.