Free commission agreement
This version of our commission agreement is available free-of-charge, providing you retain the textual credit/attribution included with the document.
Under this commission agreement, one party agrees to pay commission to the other party. That commission is payable in respect of each "trigger event" which occurs during the term of the agreement (or during some other defined period). A "base amount" is associated with each trigger event, and the amount of the commission is calculated by applying a defined percentage to that base amount.

Ask about this document
Free commission agreement contents
Definitions: definitions.
Credit: docular credit; free documents licensing warning.
Term: commencement of term; end of term.
Commission: obligation to pay commission upon trigger event; notification of trigger event; issue of invoice for commission; consequences of failure to notify trigger event.
Interest: interest on late payments.
Audit: right of audit in case of disputed payment; costs of audit; limits on audit right.
Warranties: first party warranty of authority; second party warranty of authority; exclusion of implied warranties and representations.
Termination: termination by either party at will.
Effects of termination: surviving provisions upon termination; termination does not affect accrued rights.
Notices: methods and deemed receipt of contractual notices; contact details for contractual notices; substitute contact details for notices.
General: no waiver; severability; variation written and signed; no assignment without written consent; no third party rights; caveats to limits of liability; entire agreement; governing law; exclusive jurisdiction.
Interpretation: statutory references; section headings not affecting interpretation; calendar month meaning; no ejusdem generis.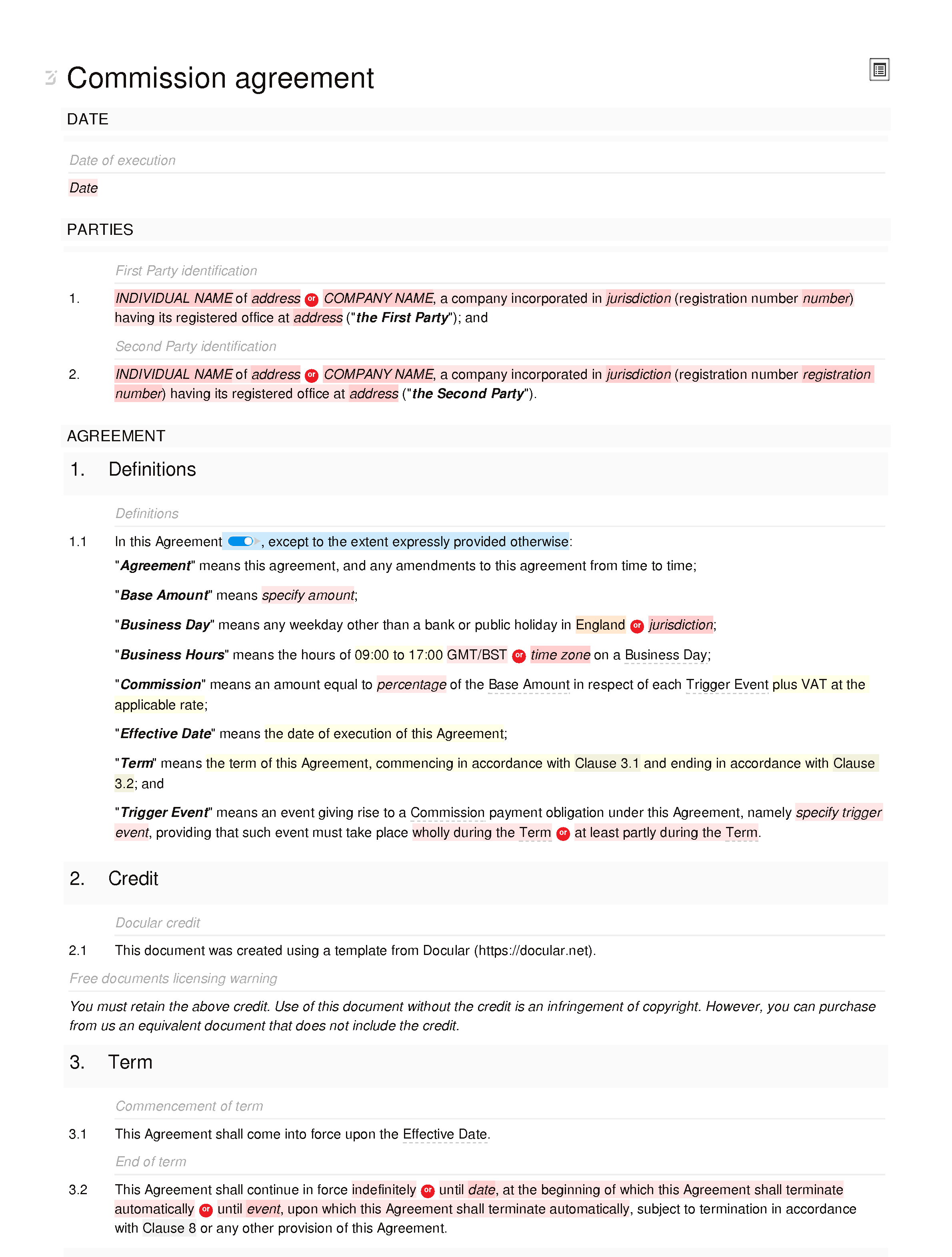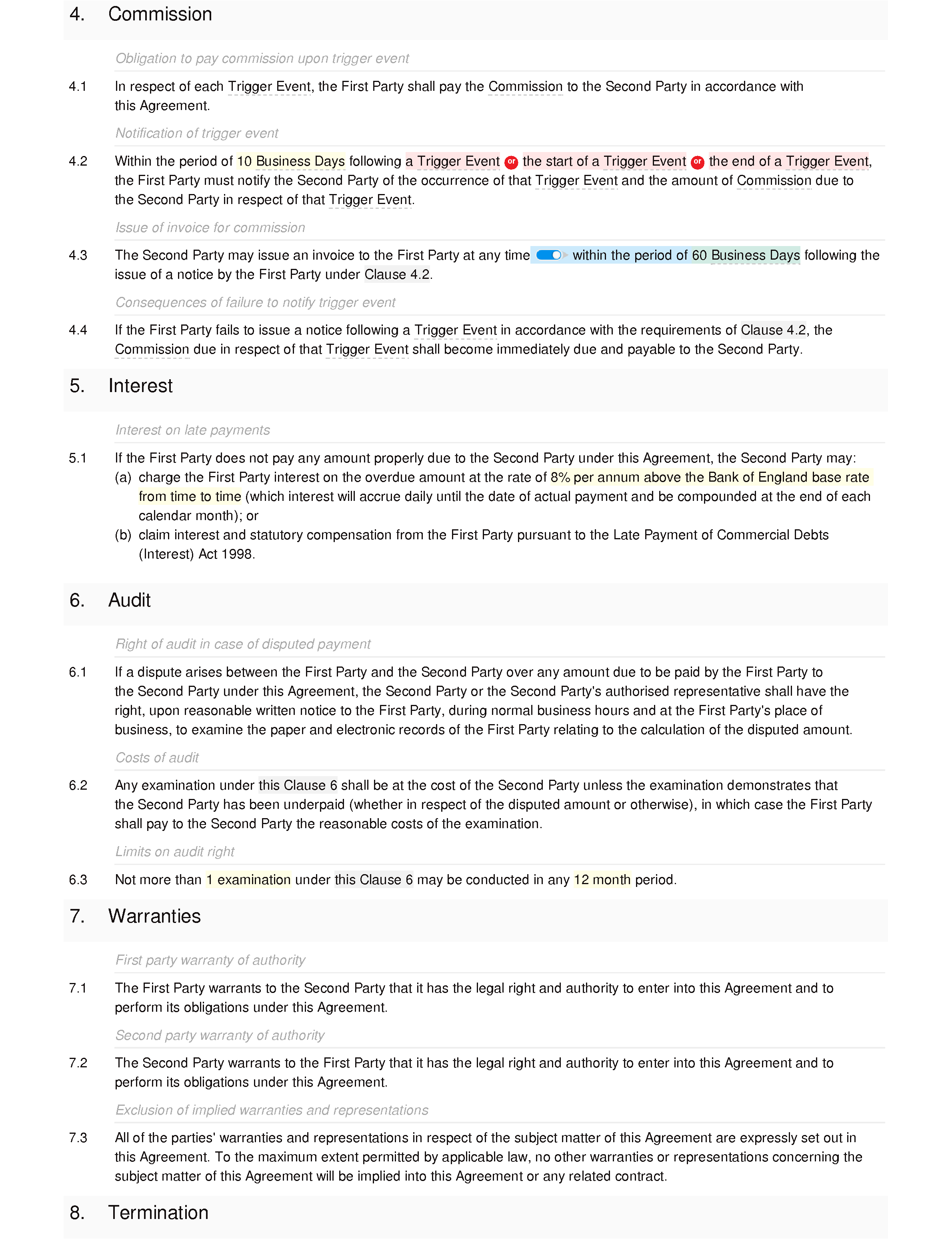 This is a shortened preview of the editor interface; once you create your instance you'll be able to edit the full document in our online editor.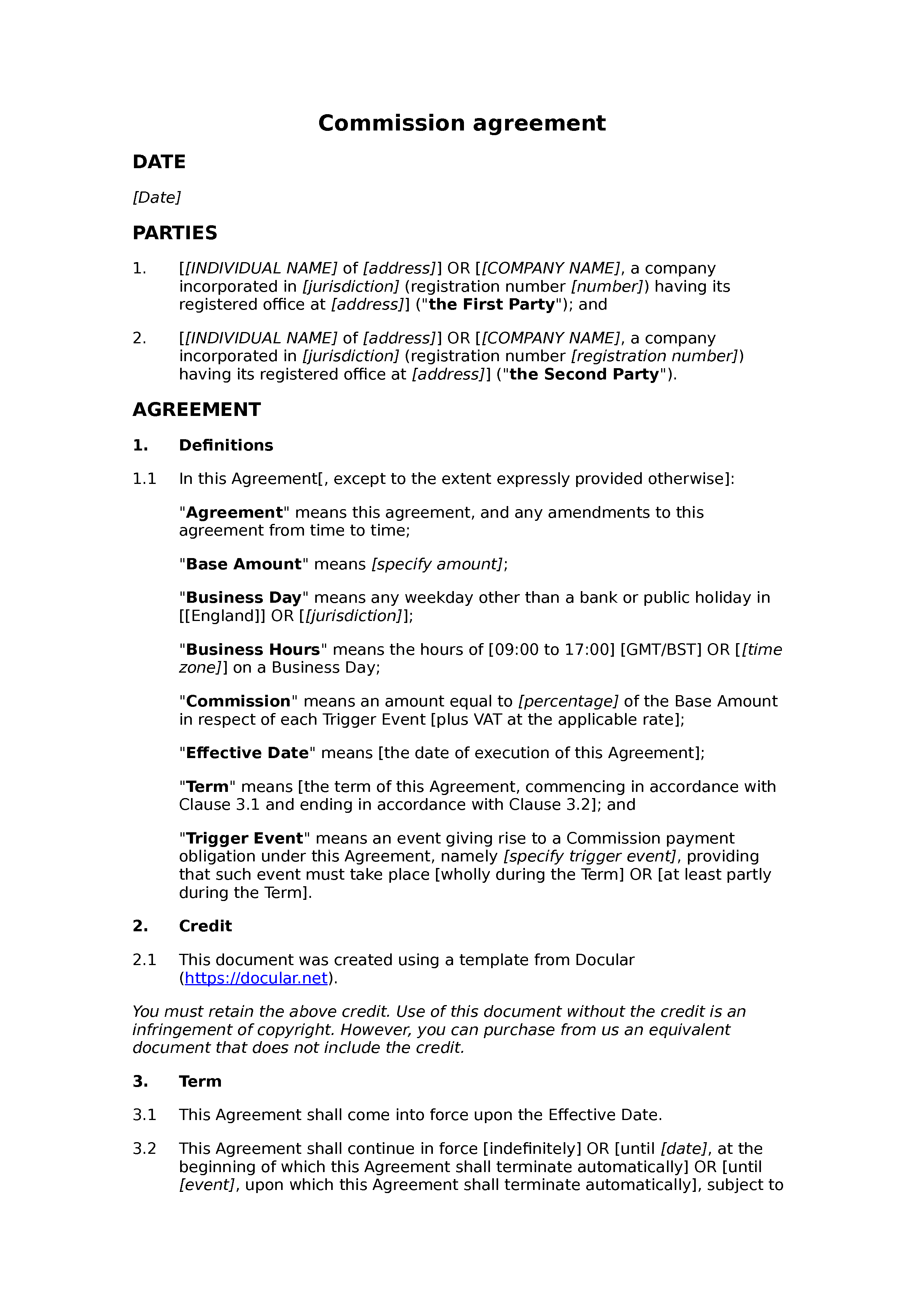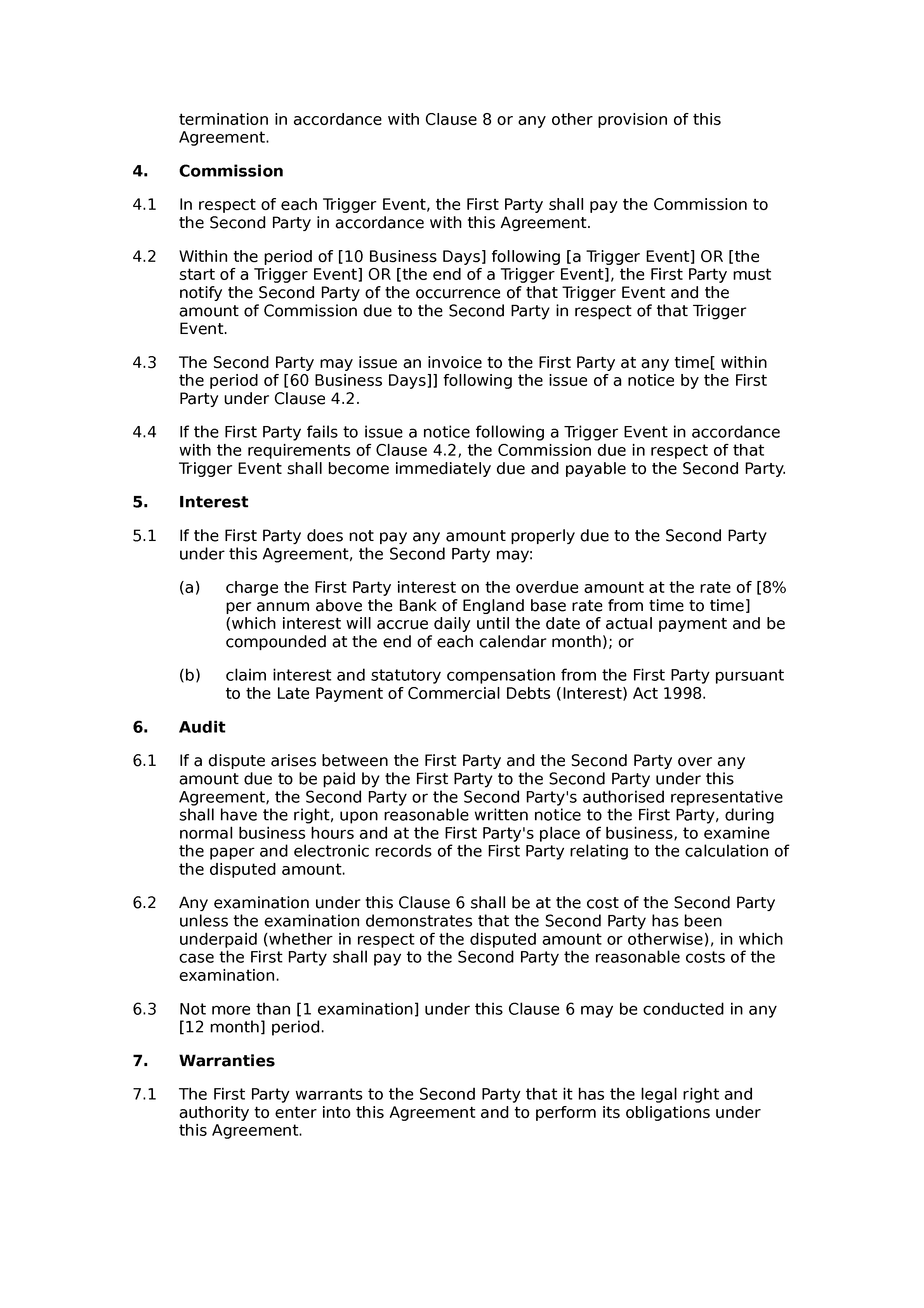 This is a shortened preview of the DOCX output; once you create your instance you'll be able to download the full document in PDF, HTML, RTF and/or DOCX (Microsoft Word) format.