Free health and fitness information disclaimer
The publication of information relating to health and fitness presents special risks. Even if the underlying data is correct, the publication health and fitness information about such matters as dietary changes and exercise programmes can lead to illness or injury. If you publish such information, you should take reasonable steps to mitigate these risks.
This disclaimer template is designed to help with one aspect of risk mitigation. A well-drafted disclaimer may reduce the risk of a claim against you, and may reduce the amount of an award against you.
However, you should also consider other risk mitigation strategies (such as insurance and trading through a limited liability entity). Whilst a disclaimer may help with a legal claim in some circumstances, it will not help in all circumstances. Where practicable, you should take specialist legal advice on risk mitigation.

Ask about this document
Free health and fitness information disclaimer contents
Credit: docular credit; free documents licensing warning.
No advice: website contains general information; information is not advice.
No warranties: no representations or warranties in relation to information; no warranties in relation to availability or accuracy etc of information.
Health and fitness information: responsibility for acting on exercise information; no changes to diet etc without consulting professional.
Medical assistance: medical information not alternative to advice; consult healthcare provider regarding specific medical questions; seek immediate attention for medical conditions; no delaying medical advice etc.
Interactive features: website includes interactive features; assistance through website may be incomplete; interactive feature assistance not advice.
No liability: no liability for reliance upon information.
Limits upon exclusions of liability: caveats to limits of liability.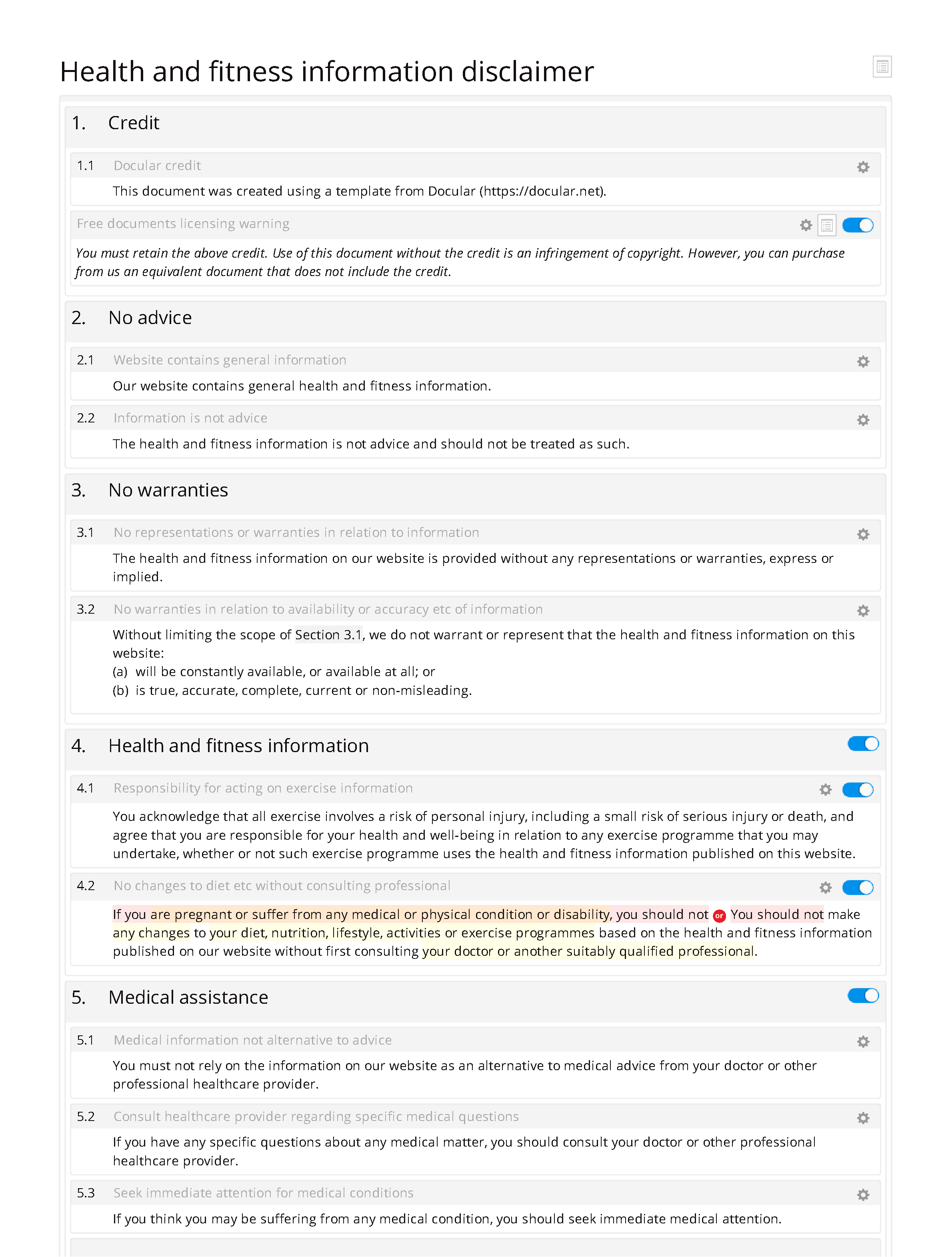 This is a shortened preview of the editor interface; once you create your instance you'll be able to edit the full document in our online editor.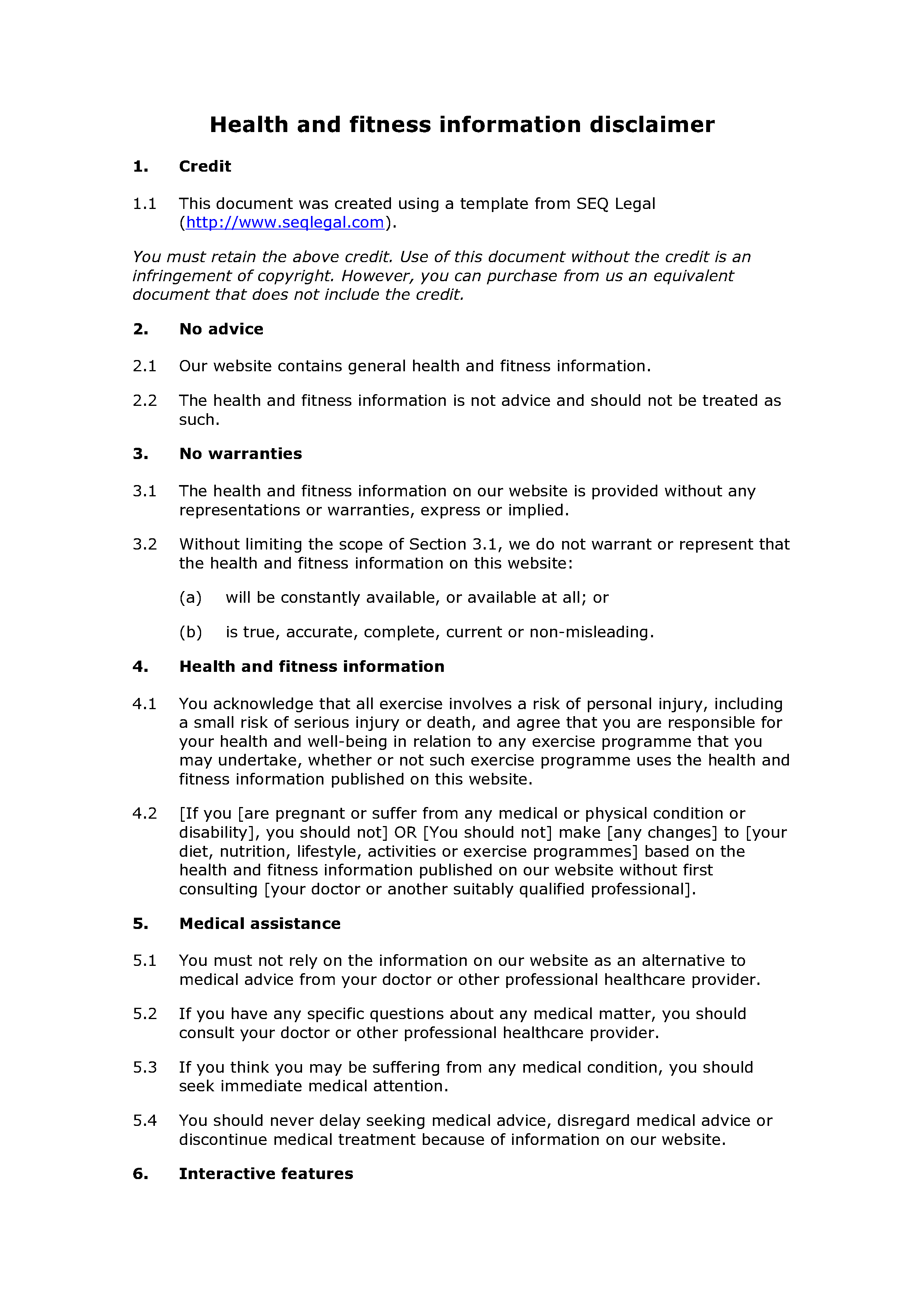 This is a shortened preview of the DOCX output; once you create your instance you'll be able to download the full document in PDF, HTML, RTF and/or DOCX (Microsoft Word) format.