Free newsletter disclaimer
This disclaimer is designed to accompany a newsletter. As the name suggests, it contains limitations and exclusions of warranties and liabilities in respect of the newsletter content. The disclaimer also includes a copyright notice and a licence specifying the permitted uses of the newsletter.
As with all templates, the disclaimer will need to be adapted to some extent to comprehend the specific risks that a specific newsletter may give rise to.
You should consider taking legal advice in relation to the use of this document.

Ask about this document
Free newsletter disclaimer contents
Credit: docular credit (unnumbered); free documents licensing warning.
Copyright notice: copyright details; intellectual property rights reserved (newsletter).
Licence to use newsletter: licence to use newsletter; prohibitions on use of newsletter; retention of newsletter copyright etc notices; rights granted by document are personal; licence terminates upon breach; actions on termination of newsletter licence.
No advice: newsletter contains information not advice; no reliance on information in the newsletter; newsletter and medical attention; no legal advice in newsletter.
Limited warranties: accuracy of newsletter content; exclusion of warranties etc in relation to newsletter.
Limitations and exclusions of liability: caveats to limits of liability; interpretation of limits of liability; no liability for force majeure; no liability for business losses; no liability for loss of data or software; no liability for consequential loss; aggregate liability cap under document.
Trade marks: trade mark ownership; third party trade marks in newsletter.
Law and jurisdiction: governing law; jurisdiction.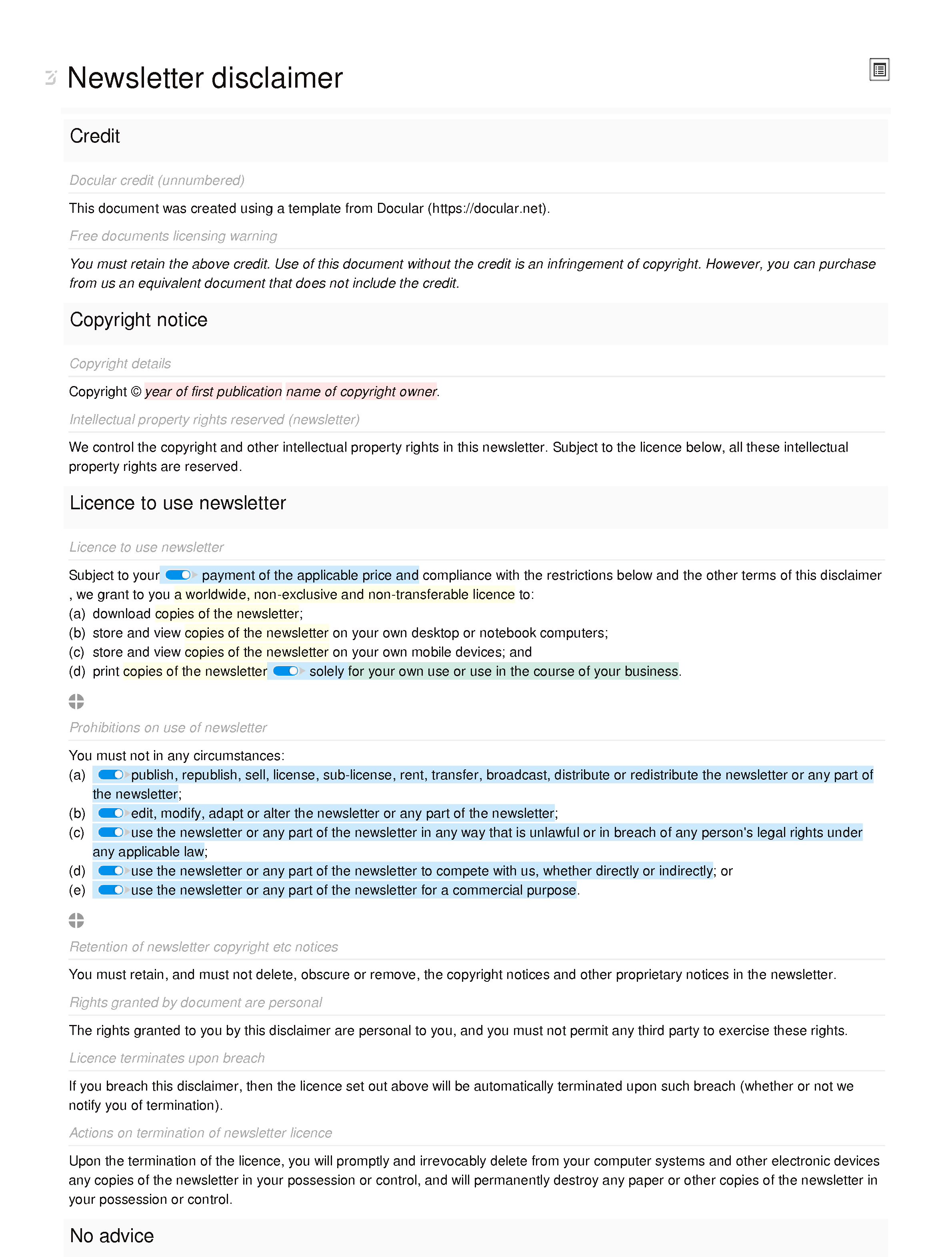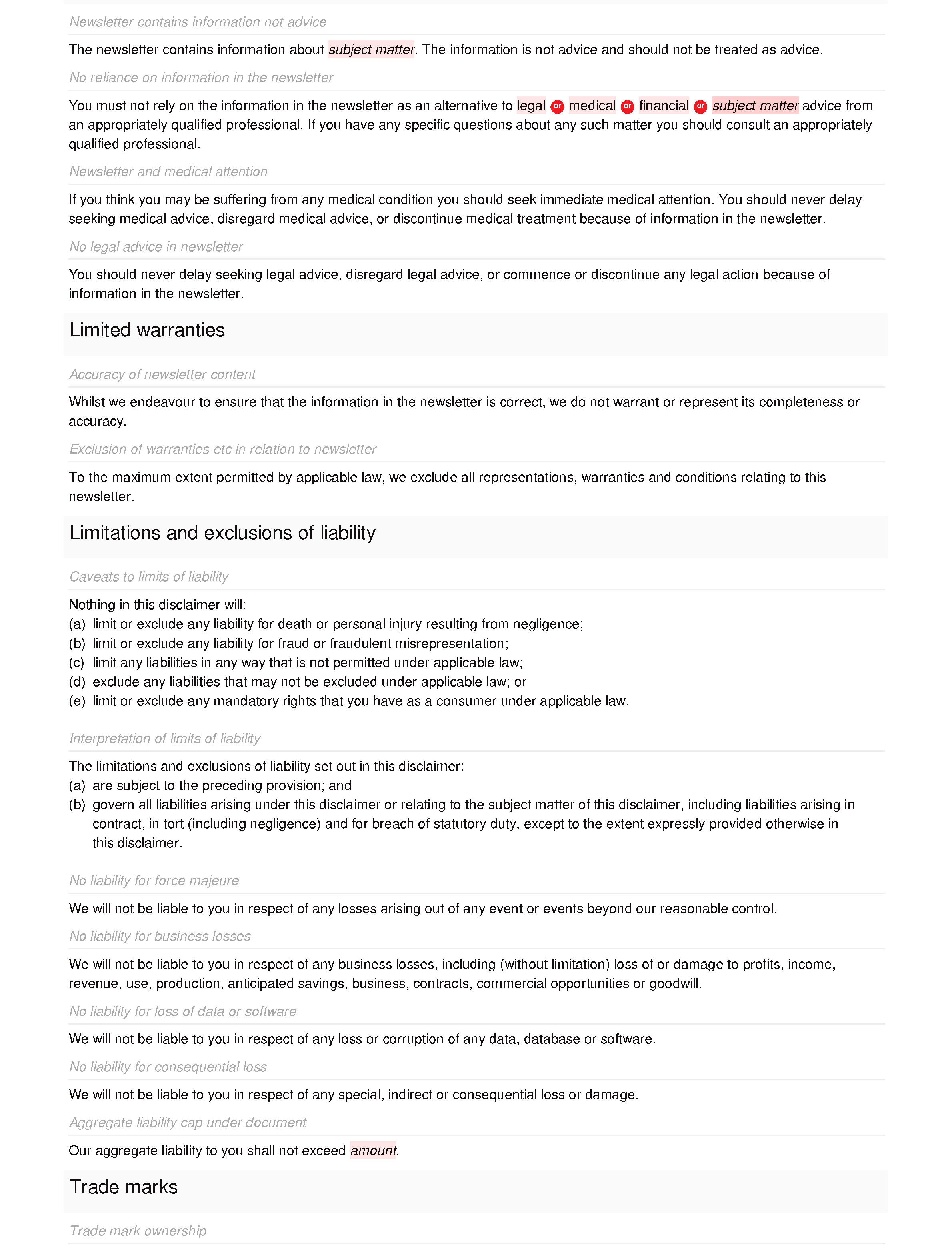 This is a shortened preview of the editor interface; once you create your instance you'll be able to edit the full document in our online editor.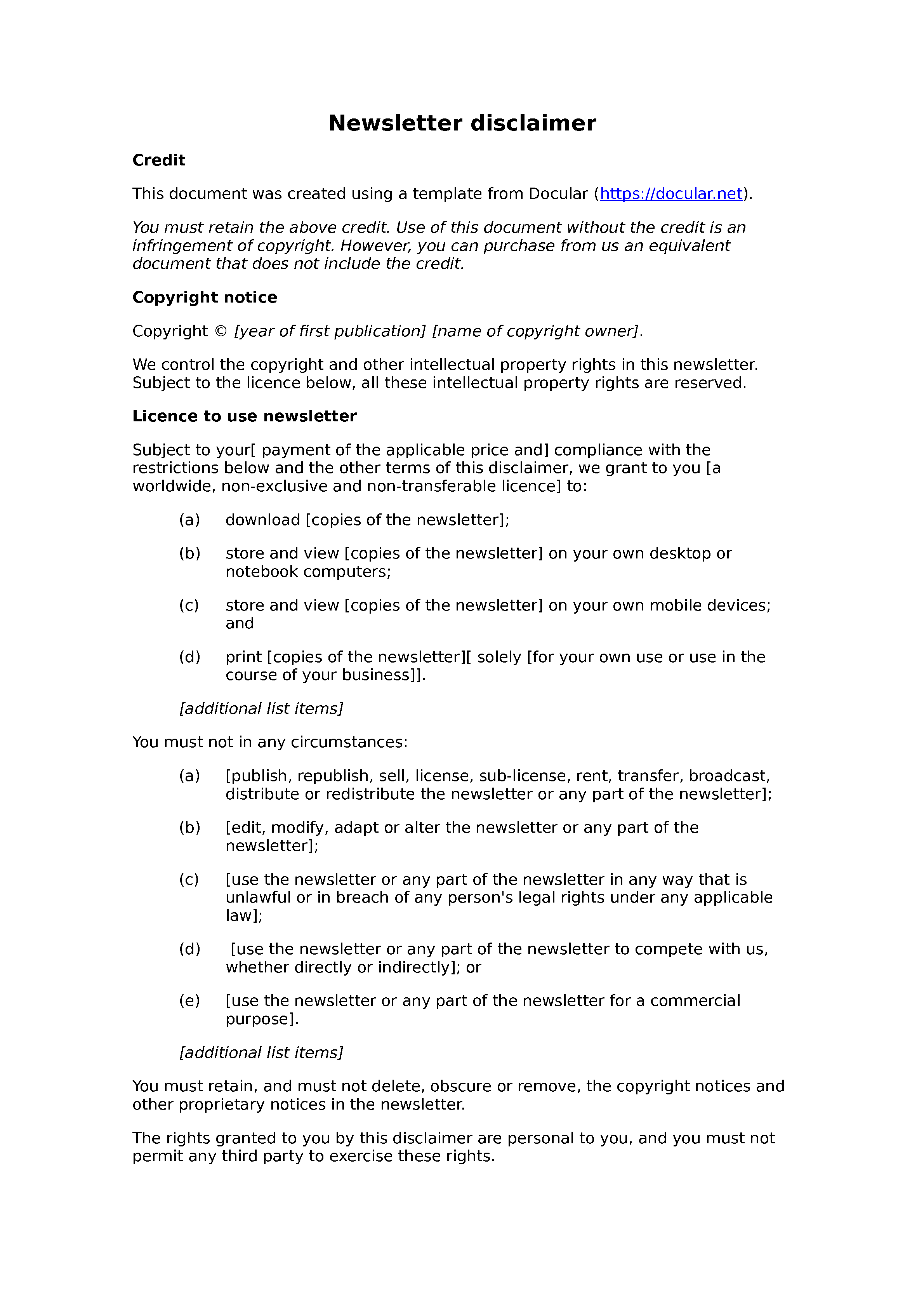 This is a shortened preview of the DOCX output; once you create your instance you'll be able to download the full document in PDF, HTML, RTF and/or DOCX (Microsoft Word) format.