Free linking policy
This is a free version of our regular linking policy. It has been created for website operators who want to set out, in detail, their policies relating to hyperlinking. The default provisions state a website's policies in relation to both links form the website and incoming links.
This type of legal notice is relatively unusual, but may nonetheless be useful in respect of some types of website.
NB There is some cross-over between the content of this document, and the treatment of user-provided content in many of our T&Cs of use for websites.

Ask about this document
Free linking policy contents
Introduction: links are welcome; status of linking policy.
Credit: docular credit; free documents licensing warning.
Links to our website: links misleading; appropriate link text; links to point to specific URL; no use of logo in links; no inline linking; no framing.
Links from our website: third party websites: hyperlinks not recommendations; no responsibiltiy for third party websites.
Removal of links: user agrees to delete links upon request; removal of links published on website.
Variation: variation by publishing new version on website.
Our details: website operator name; place of business; contact information.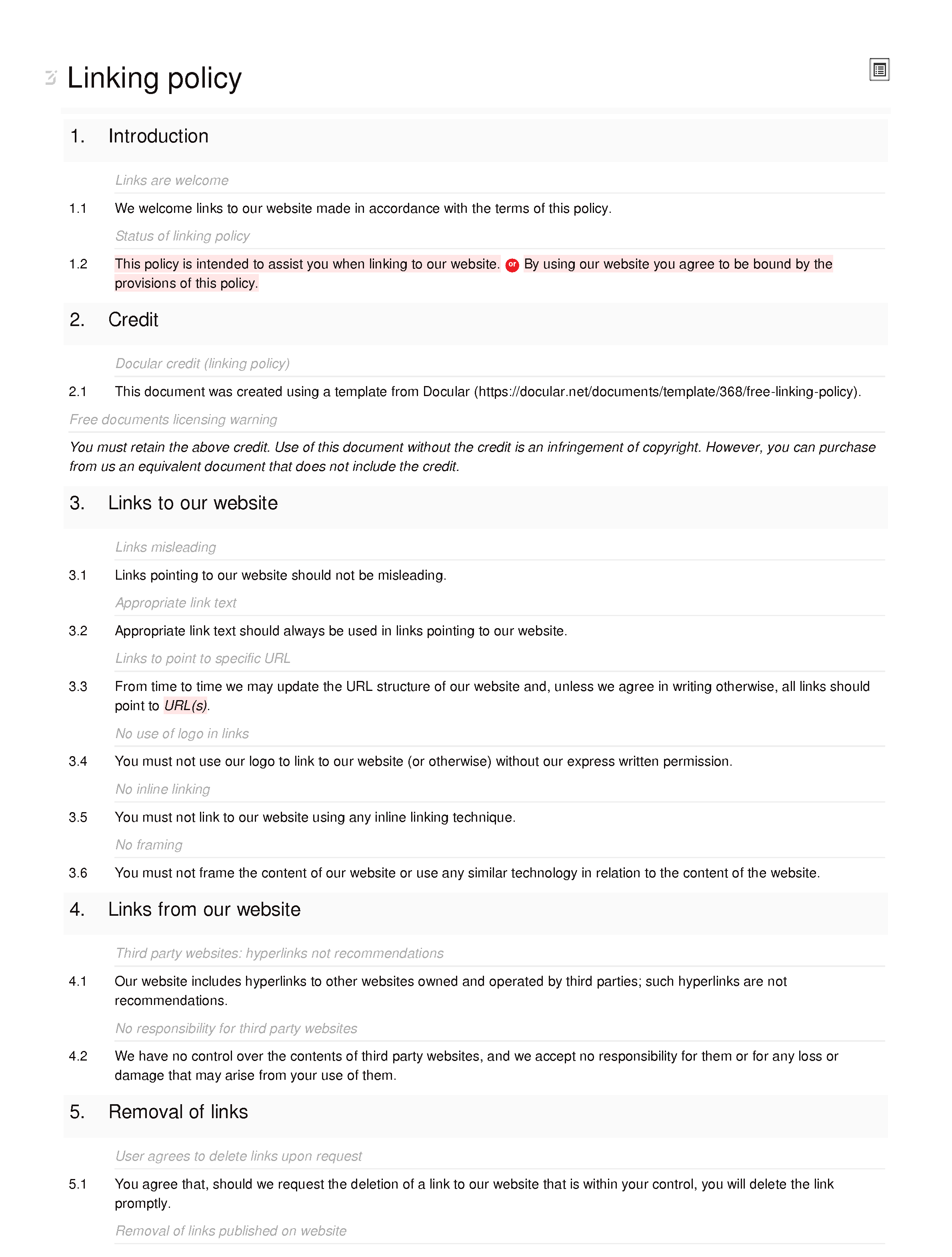 This is a shortened preview of the editor interface; once you create your instance you'll be able to edit the full document in our online editor.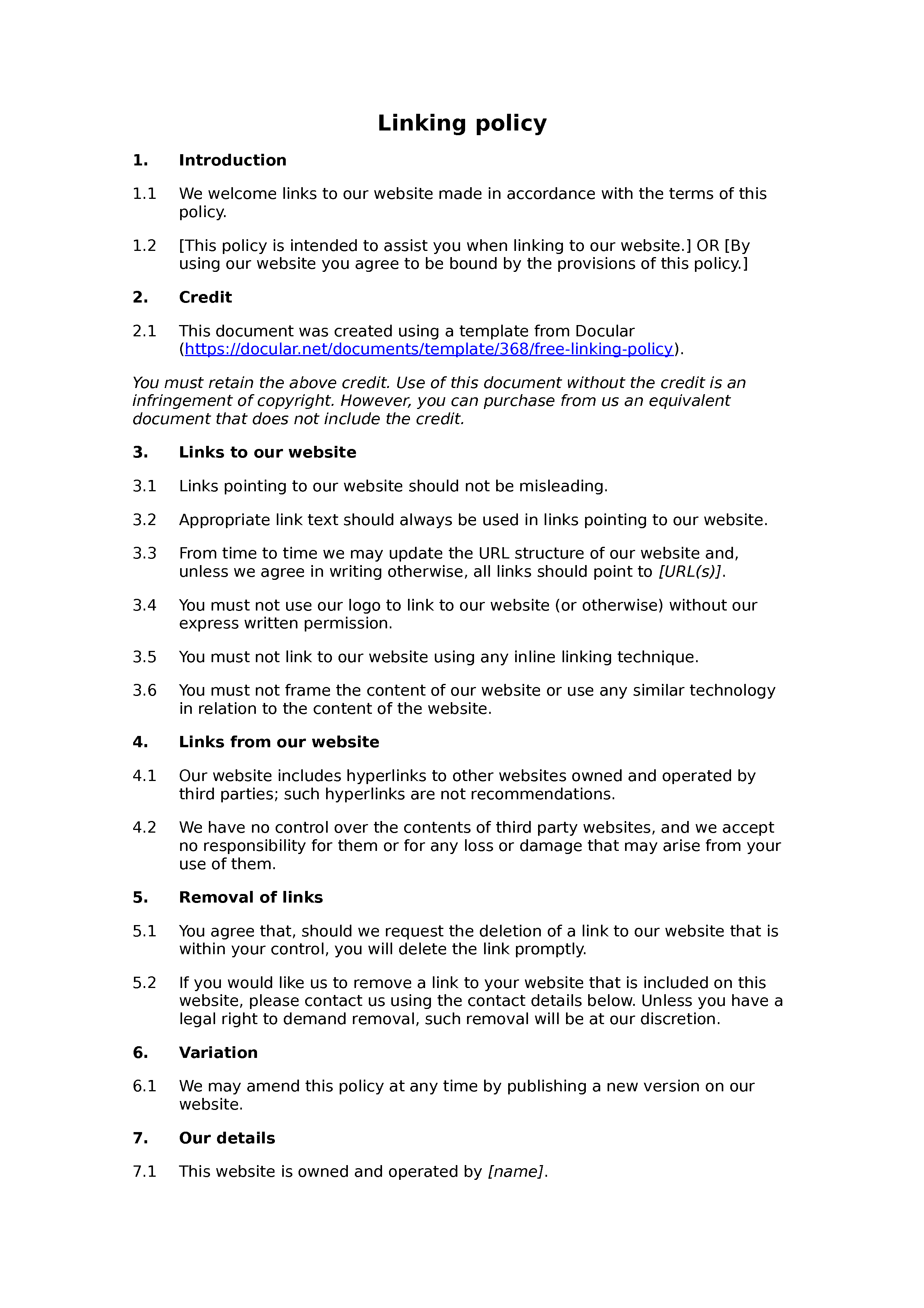 This is a shortened preview of the DOCX output; once you create your instance you'll be able to download the full document in PDF, HTML, RTF and/or DOCX (Microsoft Word) format.