Non-disclosure letter (unilateral, standard)
This is our standard one-way non-disclosure agreement in letter form. The substantive provisions of the letter are identical to those in the agreement. Those provisions include restrictions on the use of disclosed information, restrictions on the disclosure of the information, exceptions to the restrictions (for example where information has become public by the actions of a third party) and rules governing the treatment of the information upon and following the termination of the contract. See also our premium unilateral non-disclosure letter.

Ask about this document
Non-disclosure letter (unilateral, standard) contents
Definitions: definitions.
Term: commencement of term; end of term.
Consideration: consideration benefiting second party.

Recipient

's confidentiality obligations: second party confidentiality undertaking; disclosure of confidential information by second party to certain persons; exceptions to second party's confidentiality obligations; disclosures of first party confidential information mandated by law etc; second party to stop using confidential information upon termination; second party to return or destroy confidential information following termination; second party confidentiality obligations after termination.
Warranties: first party warranty of authority; second party warranty of authority; exclusion of implied warranties and representations.
Termination: termination by either party at will.
Effects of termination: surviving provisions upon termination; termination does not affect accrued rights.
General: no waiver; severability; variation written and signed; no assignment without written consent; no third party rights; caveats to limits of liability; entire agreement; governing law; exclusive jurisdiction.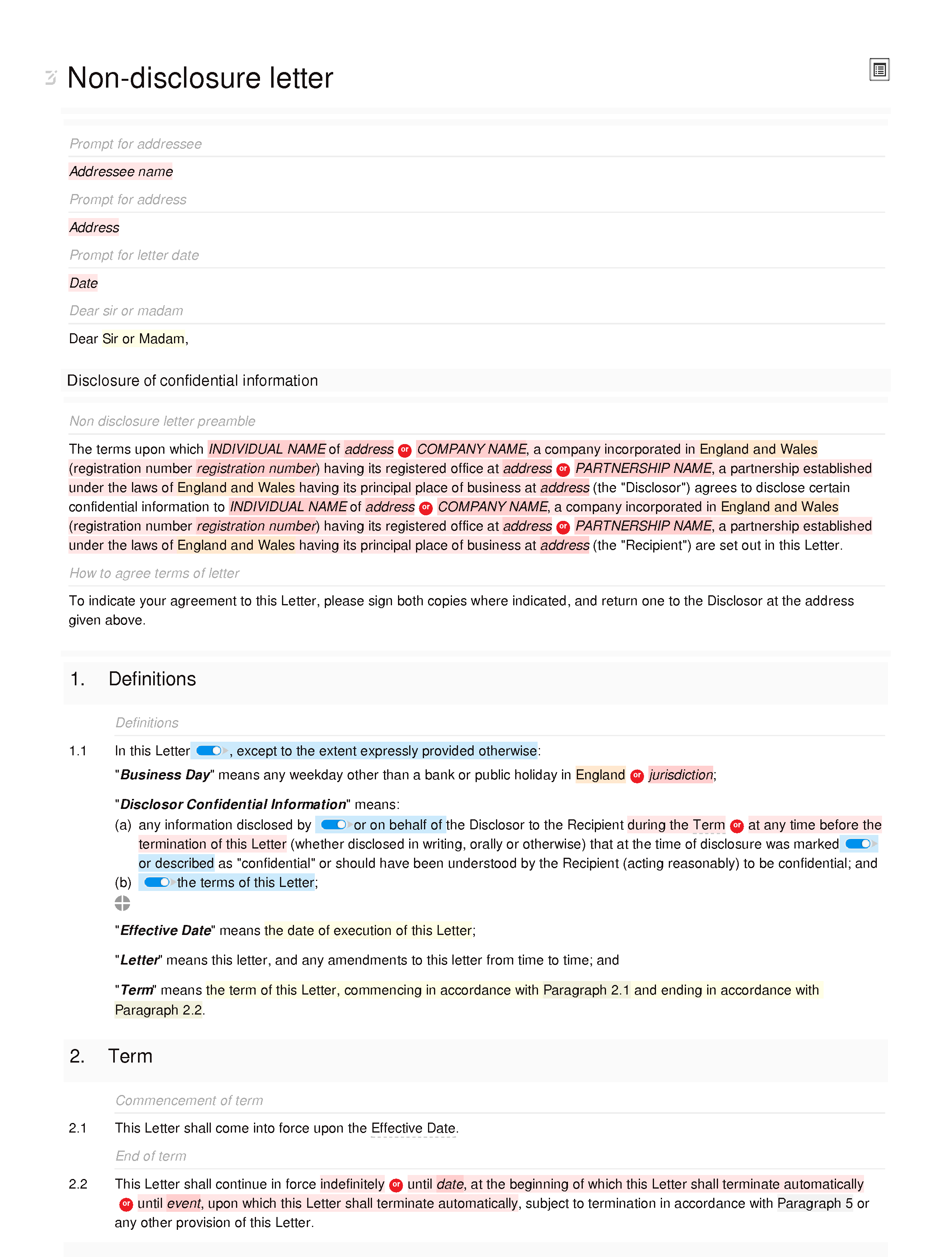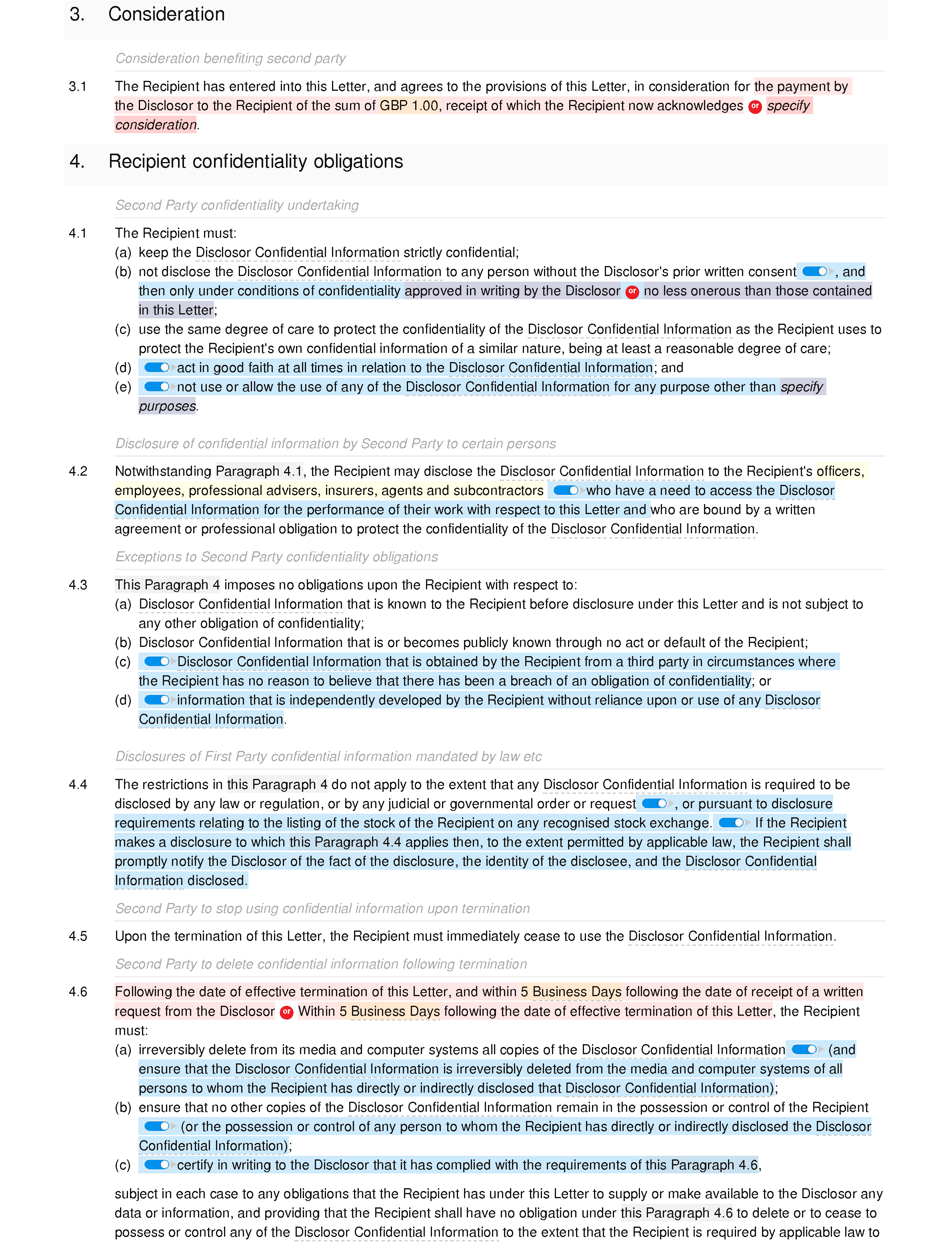 This is a shortened preview of the editor interface; once you create your instance you'll be able to edit the full document in our online editor.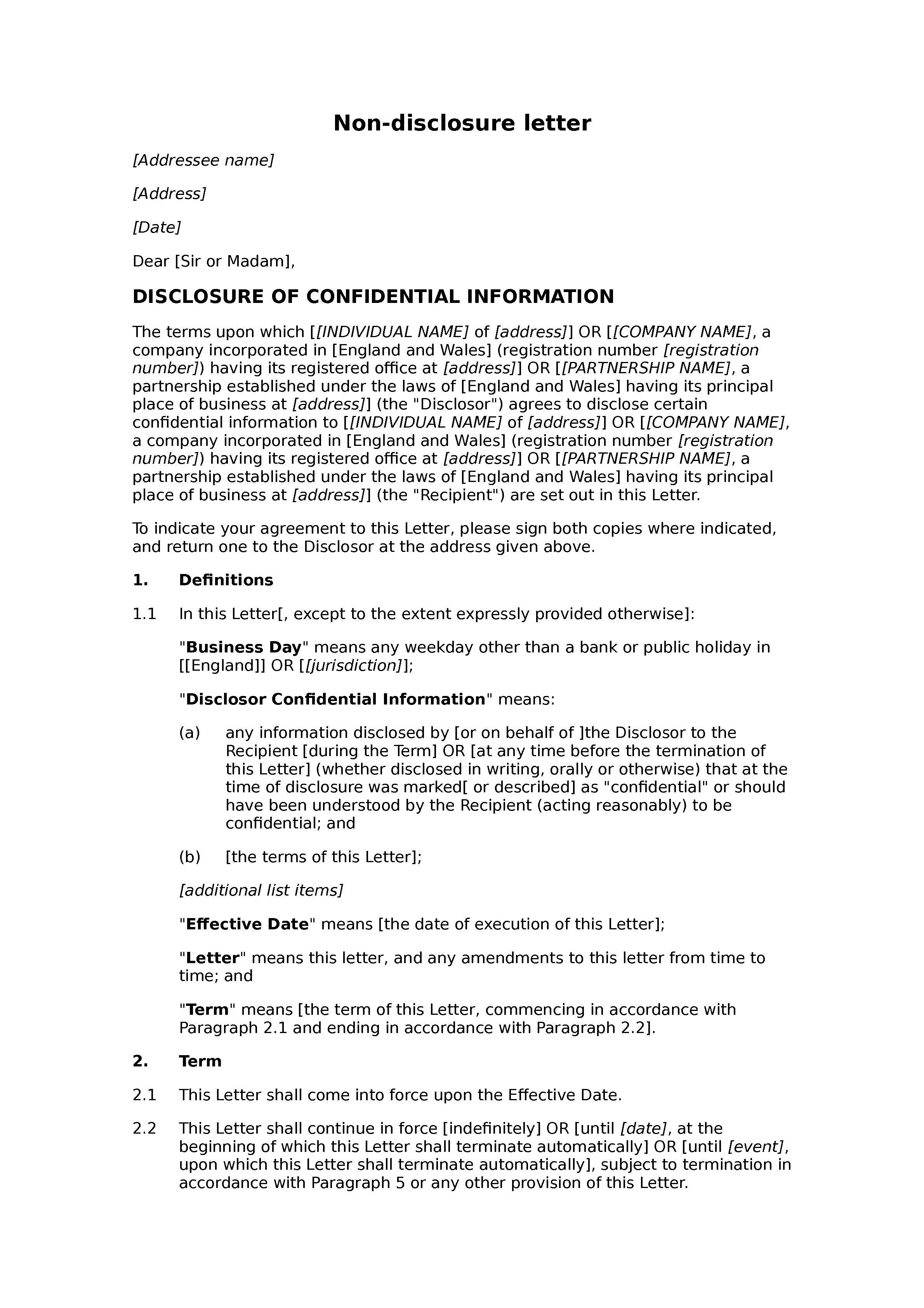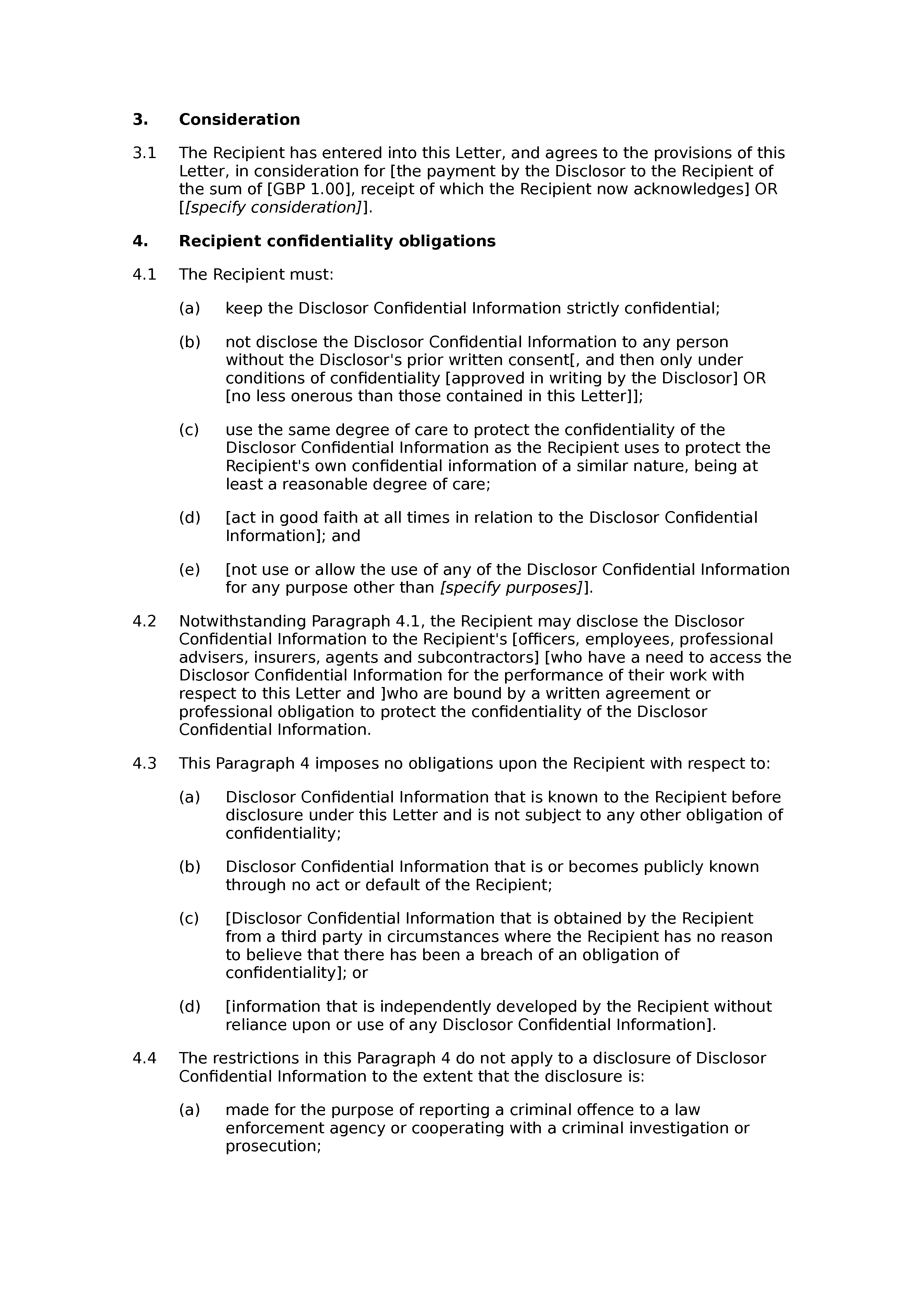 This is a shortened preview of the DOCX output; once you create your instance you'll be able to download the full document in PDF, HTML, RTF and/or DOCX (Microsoft Word) format.